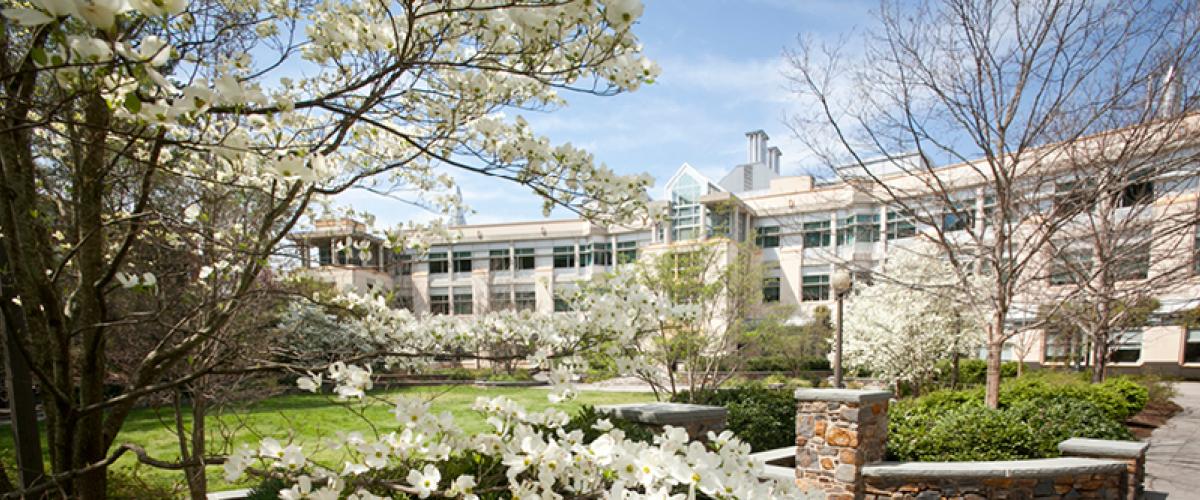 Established in 1930, Duke University School of Medicine is one of the nation's leading institutions for health professions and biomedical education, clinical care,  biomedical research, and community partnership. The school comprises more than 2,600 regular rank faculty physicians and researchers, nearly 2,000 students in a variety of health professions and graduate degree programs, and more than 6,200 staff. The School of Medicine and its numerous departments, centers, and institutes — including Duke Global Health Institute and Duke Robert J. Margolis Center for Health Policy — along with Duke University Health System, Duke University School of Nursing, and Duke-NUS Medical School, collectively compose Duke Health.
Planning for the School of Medicine began nearly a century ago in 1925 when businessman James Buchanan Duke, benefactor of Duke University and The Duke Endowment, bequeathed $4 million to establish the Duke University School of Medicine, as well as the Duke University School of Nursing and Duke University Hospital. Less than five years after the school opened in 1930, the Association of American Medical Colleges (AAMC) ranked Duke in the top quarter of medical schools in the country. In the nearly 100 years since, the School of Medicine has built an international reputation as a world-class academic health care and research institution.
---
Core Values
Excellence in education, research, patient care, and community partnership
Respect for and inclusion of people from all backgrounds
Commitment to service, solving real-world problems
Sense of urgency in transforming discoveries into improved human health
Professionalism and integrity demonstrated in all aspects of performance and effort
---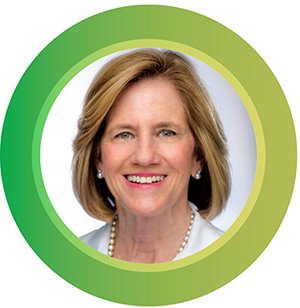 School Leadership
Duke University School of Medicine is led by Dean Mary E. Klotman, MD. She also serves as Executive Vice President for Health Affairs for Duke University and Chief Academic Officer for Duke Health. She works with a leadership team comprising 13 vice deans and a chief of staff, as well as department chairs and center and institute directors. Associate and assistant deans also assist the dean with the oversight and management of the School of Medicine.
---
Departments, Centers, and Institutes
The Duke University School of Medicine comprises 26 clinical and basic science departments. The school's strong emphasis on research to improve clinical outcomes encourages collaborations among faculty members, departments, and other schools at the university, and has resulted in the development of numerous centers and institutes.
---
What makes Duke University School of Medicine unique?
The

School

of

Medicine's

unique

Patient

First MD

curriculum

gives

students

the

opportunity

to

develop

patient

care skills

from

the

day

they

arrive,

learn

the

core

basic sciences through a clinical lens in one year instead of two, care for patients a full year earlier than their peers, and devote their entire third year to scholarly research.

The nation's first Physician Assistant Program created at Duke in 1965 and ranked No. 1 in the country.
The nation's first Pathologists' Assistant Program created at Duke in 1969.

The NIH selected the School of Medicine as one of the first institutions in the nation to offer a Medical Scientist (MD/PhD) training program.

 

Duke-NUS Medical School, a partnership between the

School of Medicine and the National University of

Singapore, offers unique international learning

experiences for students from both Singapore

and the U.S.

 

Home to the Duke Clinical Research Institute, the world's largest academic clinical research organization.

One of the first Clinical and Translational Science Award (CTSA) sites designated by the NIH.

Duke was designated as one of the nation's first Comprehensive Cancer Centers by the National Cancer Institute to reflect its commitment to cancer care, research, prevention, education, outreach, and training.

 

Close proximity and collaboration with Duke's other professional schools, including the School of Nursing, Pratt School of Engineering, Fuqua School of Business, Divinity School, Trinity College of Arts & Sciences, Sanford School of Public Policy, Nicholas School of the Environment, and Law School.
---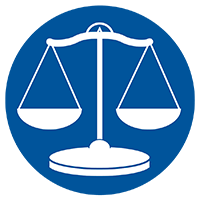 A Commitment to Equity, Diversity, and Inclusion
Duke University School of Medicine works to attract and retain a diverse cadre of talent who positively impact how we teach, learn, and serve in an increasingly diverse world. The school is committed to enhancing racial diversity and equity, inclusion, and respect for our faculty, staff, trainees, and students.
Equity, Diversity, and Inclusion
---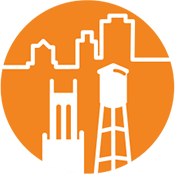 Duke in Durham
Duke University is located in Durham as part of the Research Triangle Park, along with Raleigh and Chapel Hill. The Triangle is commonly recognized for its availability of jobs, diversity, relatively low cost of living, affordable housing, safe communities, culture, and nationally-ranked food scene. Each city in the Triangle is anchored by major universities: Duke University and N.C. Central University in Durham; N.C. State University in Raleigh; and the University of North Carolina at Chapel Hill in Chapel Hill. In 2023, U.S. World & News Report ranked the Raleigh and Durham area the No. 6 Best Place to Live nationwide.