Duke University students and faculty have numerous opportunities to study and learn all over the world. Our three main international programs are the Duke-National University of Singapore (NUS) Medical School, the Duke Global Health Institute, and Duke Kunshan University.
International Medical Education Partnership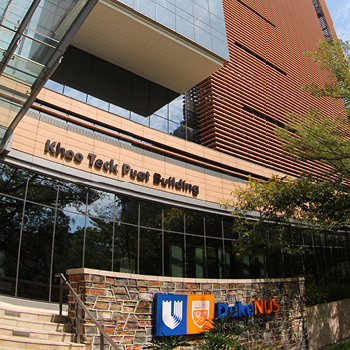 Duke-NUS Medical School presents a unique learning experience for students to study and practice in one of the most dynamic and demanding regions for quality health care and medical research. Duke-NUS is Singapore's first and only U.S.-style graduate medical school — a partnership between Duke University School of Medicine and the National University of Singapore (NUS). This combines the unique medical education curriculum at Duke with the academic rigor and rich resources offered by NUS, and offers students an enriching and innovative educational experience. Educational opportunities are available at Duke-NUS Medical School for Duke undergraduate and medical students. And Duke-NUS medical students can also study at Duke University School of Medicine.
The Office of Duke-NUS Affairs is on-site at Duke and coordinates administrative support to all collaborative initiatives between Duke, Duke-NUS, and SingHealth. 
International Collaborations
The Duke Global Health Institute's education, research, and capacity building initiatives are built on a strong network of partnerships with institutions around the world in priority locations. The Institute provides opportunities for medical students to better understand the depth, breadth and interdisciplinary nature of global health challenges. DHGI provides programs specially tailored to the School of Medicine's Third Year program that allows medical students to study and do research abroad and even pursue dual MD/Master of Science in Global Health degrees.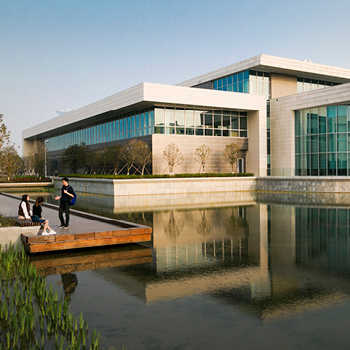 Duke Kunshan University, a Sino-American partnership of Duke University and Wuhan University in China, provides an international educational experience within a close-knit community of students and faculty from various fields of graduate and undergraduate study, creating a world-class liberal arts and research university offering a range of academic programs for students from China and throughout the world. Degrees offered include the Master of Science in Medical Physics and Master of Science in Global Health programs at Duke Kunshan.