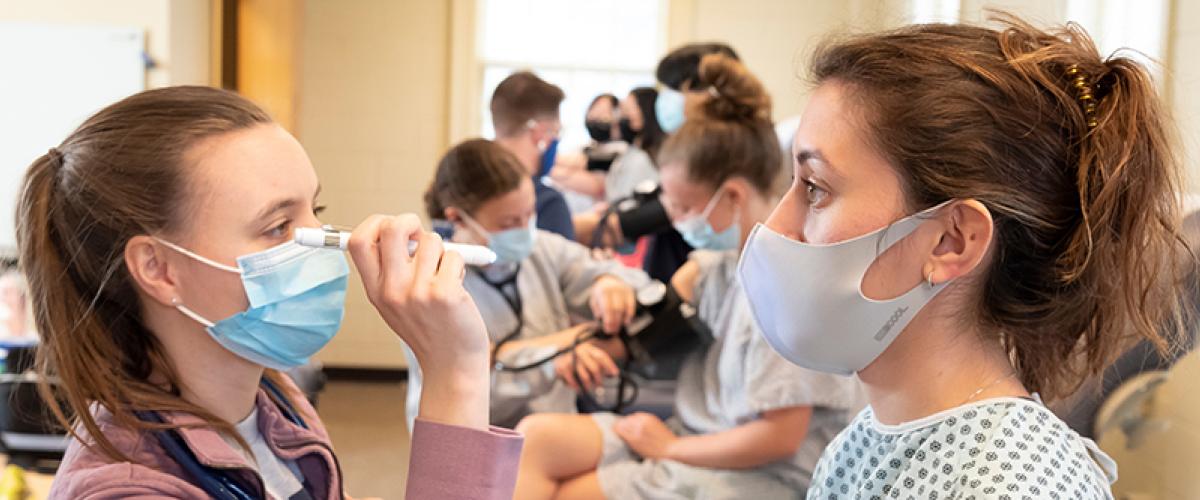 Visit the program page for specific information about each program and how to apply.
---
Education Initiatives
Duke University School of Medicine works to educate all students in an environment that provides mutual respect between student and teacher while maintaining the highest standard of professionalism, and provides patient-centered delivery of care while supporting the learner.
Learn more about Student Services offered to students in the Duke University School of Medicine, including the Office of the Registrar, the Office of Financial Aid & Student Planning, MedEd IT, Student Affairs for Graduate and Professional Students, Student Affairs for Doctor of Medicine Students, and Wellness and Student Support Services.
Annual Security and Fire Safety Reports
The Annual Security Report and Annual Fire Safety Report include institutional policies concerning campus safety and security, as well as statistics for the previous three years concerning reported crimes that occurred on Duke University property and on public property adjacent to campus and fires that have occurred in residence halls. A copy of these Reports can be obtained by contacting the Duke Police Department at 684-4602 or writing to 502 Oregon Street, Durham, NC 27708 or by accessing: https://police.duke.edu/news-stats/clery