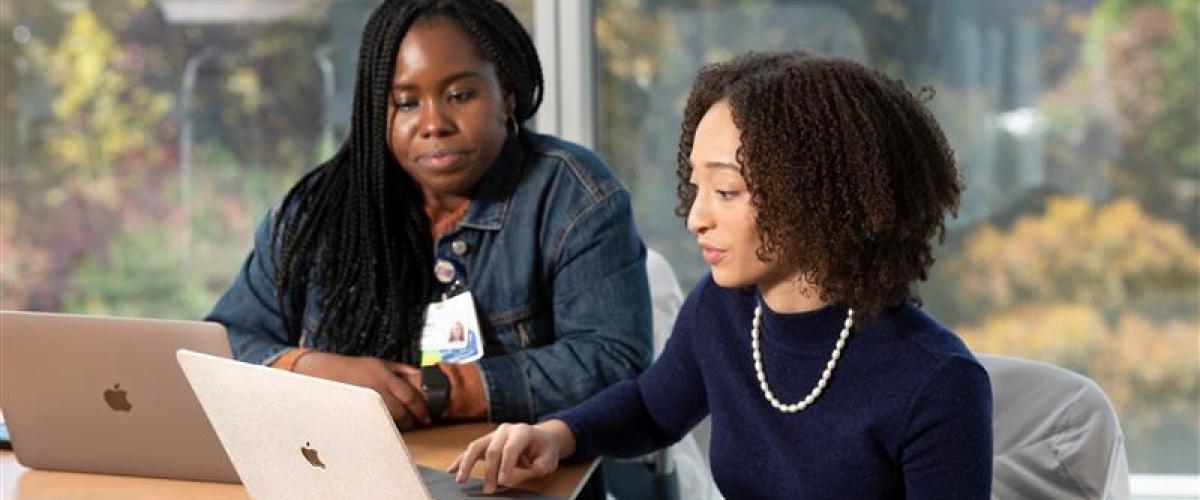 MedEdIT consists of three support service groups: The Student Helpdesk Team, the Multimedia Team, and the Development Team. These teams work independently and collaboratively to provide the best services and support in technology to our faculty, staff, students, and guests.

Helpdesk
The MedEdIT Helpdesk is the front-line of technical support for students in the School of Medicine, serving Medical Doctor (MD), Pathology (PATH), Master of Biomedical Sciences (MBS), Occupational Therapy (OTD), and Physical Therapy (DPT) programs.
We provide all incoming students at the School of Medicine with a laptop and support for these machines throughout their lifespan while at Duke University.
Services we provide include:
Technical Support
Hardware & Software Repairs
Loaner laptops, chargers, and other accessories
Training & Guidance
Advice and Best Practices on all tech-related issues
Management and Support for the technology within the Trent Semans Center for Health Education (TSCHE)
Multimedia
The MedEd IT Multimedia team provides a variety of services in the classroom, online, or wherever needed for our students, faculty, staff, and guests. These services are the intersection of teaching, learning, and technology. They include:
Classroom audiovisual support
Educational video production and/or live streaming
Photography for live events, website photos, and more.
Lecture capture
Learning Management Software support
Simulation software
Classroom technology support

Polling software
Presentation annotation
Audio/video/web conferencing
Audio/Visual training and guidance
These services enhance the communication and collaboration for the Duke University School of Medicine while allowing our team to develop our technology tools in a rapidly changing environment.
Development
The MedEd IT Development Team plans, designs, and builds custom software applications in support of all Duke School of Medicine activities, including:
The admissions process with the development and support of the EASE application.
Ongoing data analysis of student performance for accreditation purposes with SCOPE.
Tracking of student-patient encounters during the second year clerkships with BlueRecs.
In addition, the Development team supports the integration and ongoing management of third party applications used by the School of Medicine, including:
LearningSpace
MedHub
Canvas and others.
We are well-versed in multiple programming languages and frameworks, including PHP, Python, and AngularJS.