The Office of the School of Medicine Registrar manages and maintains the academic records of all active and former Doctor of Medicine, Bachelor and Master of Health Sciences, Doctor of Physical Therapy and Allied Health Graduate and Certificate Program students. The Registrar is responsible for the registration of all students, management of all student records, verification and processing of attendance, satisfactory progress, transcript requests and degree candidate information.
Office of Financial Aid & Student Financial Planning
The Office of Financial Aid and Student Financial Planning administers financial aid and all aspects of student financial counseling. These services include assisting students with applications for aid, understanding related federal legislation and regulations, and resource and debt management. The office is dedicated to assisting our students in obtaining the funds necessary to finance their medical education and the resources necessary to help them manage their loans when they graduate.
MedEdIT consists of three support service groups: The Student Helpdesk Team, the Multimedia Team, and the Development Team. These teams work independently and collaboratively to provide the best services and support in technology to our faculty, staff, students, and guests.
Student Affairs for Graduate and Professional Students
Duke University Student Affairs offers multiple services for graduate and professional students, including family, health and housing resources.
Student Affairs for Doctor of Medicine (M.D.) Students
The M.D. Office of Student Affairs intentionally provide for our students a welcoming environment, timely and accurate advising, programming designed to enhance their professional development, and major school events to celebrate the milestones of their medical school careers.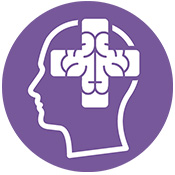 Wellness and Student Support Services
All students in the Duke University School of Medicine have access to a number of well-being, mental, physical and mindful services and resources.