COVID Protocol: Upon death, any donor must be 21 days past any positive COVID test, with no symptoms, and verbal confirmation from medical professionals that they are recovered.
  - Updated August 9th, 2023.
---
Thank you for visiting The Duke Anatomical Gifts Program web site.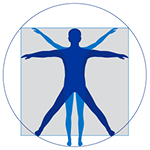 Duke University Medical School is rated as one of the top medical schools in the country, and Duke University Health System is internationally known and respected. The Duke Anatomical Gifts Program is proud to be a part of both these institutions. Please take a moment to learn about the program, its mission, and the essential role it plays in training future physicians and helping them perfect their clinical skills and develop new medical procedures. We hope you will consider being a part of our program.
Please contact us prior to the death of a loved one, if possible, so we can assess that necessary steps are in place for donation.
"Perhaps the greatest gift one can make is the selfless donation of one's body to science for the betterment of mankind.  At The Duke Anatomical Gifts Program, we have been assisting individuals and families with their wishes to do just that.  As Director of the Program and a practicing reconstructive surgeon at Duke, it is my promise and responsibility to insure that all donations are treated with respect and are used appropriately to advance Duke's core missions of teaching, patient care, and discovery. I appreciate your continuing support of this necessary and important program."