A Tripartite Mission: Education, Research, and Patient Care
Duke University School of Medicine is one of the nation's leading institutions for medical education, clinical care, and biomedical research. The school comprises more than 2,500 regular rank faculty physicians and researchers, nearly 2,000 health professions and biomedical PhD students, and more than 6,000 staff. The School of Medicine, along with Duke University School of Nursing, Duke University Health System, and the Private Diagnostic Clinic (PDC), collectively compose Duke Health.

Planning for the School of Medicine began nearly a century ago in 1925 when businessman James Buchanan Duke, benefactor of Duke University and The Duke Endowment, bequeathed $4 million to establish the Duke University School  of Medicine, as well as the Duke University School of Nursing and Duke University Hospital. Less than five years after  the school opened in 1930, the Association of American Medical Colleges (AAMC) ranked Duke in the top quarter  of medical schools in the country. In the nearly 100 years since, the School of Medicine has built an international reputation as a world-class academic medical institution.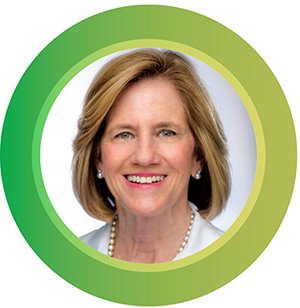 Leadership
Duke University School of Medicine is led by Mary E. Klotman, MD, Dean and Vice Chancellor for Health Affairs. Dean Klotman works with a leadership team comprising 13 vice deans, a strategic planning officer, a chief diversity and a chief communications officer, as well as department chairs and center and institute directors. Associate and assistant deans also assist the dean with the oversight and management of the School of Medicine.
Departments, Centers, and Institutes
The Duke University School of Medicine comprises 25 clinical and basic science departments. The school's strong emphasis on research to improve clinical outcomes encourages collaborations among faculty members, departments and other schools at the university, and has resulted in the development of numerous centers and institutes.
About the School         Download a Printable Version of Facts & Figures
Education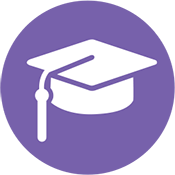 The Duke University School of Medicine offers a wide range of health professions education programs. These include the Doctor of Medicine program, recognized nationally for its unique patient-centered curriculum; the nation's first Physician Assistant program; a Physical Therapy program ranked in the top 10 nationally; 16 biomedical PhD programs, and an innovative Masters in Biomedical Science, numerous other master's degree programs, and a new Occupational Therapy Doctorate program. The School of Medicine also is home to the Medical Scientist Training Program which allows students to combine an MD degree with a PhD in the biomedical sciences in partnership with The Graduate School.
Biomedical PhD Students
48     Biochemistry
23     Biostatistics
11     Cell and Molecular Biology
49     Cell Biology
8       Cognitive Neuroscience
36     Computational Biology and Bioinformatics
9       Developmental and Stem Cell Biology
36     Immunology
19     Medical Physics
29     Molecular Cancer Biology
83     Molecular Genetics and Microbiology
71     Neurobiology
29     Pathology
41     Pharmacology
7       Population Health Sciences
64     University Program in Genetics and Genomics
International Students
434     Duke-NUS (Singapore)
           278   MD
           35     MD/PhD
           121    PhD
22       Duke Kunshan University
Certificate Program Students
3         Ophthalmic Technician Certificate
9         Cardiac Ultrasound Certificate
76       Cell and Molecular Biology
57       Certificate in College Teaching
1         Computational Biology and Bioinformatics
30       Developmental & Stem Cell Biology
4         Integrated Toxicology & Environmental Health Program
1         Structural Biology and Biophysics
Graduate Medical Education Trainees
1,162   Residents and Fellows
Research
Duke University School of Medicine is the vibrant home for the next generation of discovery. Our capacity for innovation stems from knitting together our existing strengths in fundamental basic science and deepening our growing translational capabilities, our integration with Duke's national recognized clinical enterprise, and our unique scale and depth in clinical research. The combined efforts of the school's basic and clinical faculty members in 24 departments, and numerous centers, institutes and initiatives make Duke one of the largest biomedical research enterprises in the country with $860 million in sponsored research expenditures annually.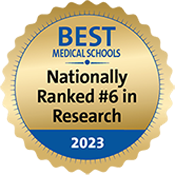 By the Numbers
Ranked 6th for research, Best Medical Schools, U.S. News & World Report
2 Nobel Laureates
During Fiscal Year 2021, Duke had over 2,300 active clinical research studies, into which approximately 17,800 patients were enrolled.
In 2021, Duke University received more than $608 million from the National Institutes of Health to advance medical research, ranking 3rd in the country among universities, research institutions and teaching hospitals that are awarded the taxpayer-based research dollars, according to the Blue Ridge Institute for Medical Research
Eight clinical departments ranked among the top 10 for NIH research dollars and two basic science disciplines were also included among the top 10 for funding, according to the Blue Ridge Institute for Medical Research
Patient Care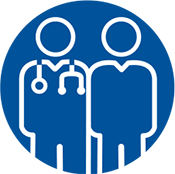 Patient care is an integral part of what makes Duke University School of Medicine a hub for pioneering research and innovation. Every day, our investigators, clinicians, and staff work together to translate research findings from the bench to the bedside, and to learn from patients as we improve their care. This collaborative spirit fuels the translation of scientific discoveries to improve human health locally and around the globe. Founded in 1998 to provide efficient, responsive care, Duke University Health System offers a full network of health services and encompasses three highly regarded hospitals—Duke University Hospital, Durham Regional Hospital and Duke Raleigh Hospital—physician practices, home hospice care and various support services at locations across North Carolina.
The presented data represent the total approximate figures for the entire Health System, including Duke University Hospital, Duke Regional Hospital, Duke Raleigh Hospital, and Duke Primary Care.
Patients Served
Inpatient Discharges, FY21
41,274     Duke University Hospital
15,881     Duke Regional Hospital
9,833       Duke Raleigh Hospital
66,988     Total Inpatient Discharges across DUHS
Admissions, FY21
41,681    Duke University Hospital    
16,422    Duke Regional Hospital    
9,870      Duke Raleigh Hospital    
67,973    Total Admissions across DUHS
Outpatient Visits, FY21
1,305,938    Duke University Hospital    
217,879       Duke Regional Hospital        
403,343       Duke Raleigh Hospital        
757,154       Duke Primary Care 
1,800,005    PDC
Regular Rank Faculty
245         Basic Science Faculty
2,332      Clinical Science Faculty
21           Other Faculty (in Centers, Institutes, Administration)
2,598      Total Number Faculty
School of Medicine Staff
There are approximately 6,368 staff employed in the School of Medicine, including 363 postdocs.
Duke University Health System Employees
21,226    Full-time employees
Private Diagnostic Clinic (PDC) Employees
2,022      Full-time employees
Faculty Memberships
(Faculty with a primary or secondary appointment in the School of Medicine)
2          Nobel Laureates
18        American Academy of Arts and Sciences
50        American Association for the Advancement of Science
65        American Society for Clinical Investigation
49        Association of American Physicians
2          Howard Hughes Medical Institute investigators (present)
33        National Academy of Medicine
14        National Academy of Sciences
152      Faculty holding distinguished professorships
Alumni
More than 12,000 health professions alumni from the Duke University School of Medicine span across the country and world, with the largest contingency located in North Carolina, California, and Florida. School of Medicine alumni provide critical support for School of Medicine research and education missions, including financial assistance for students and funding for research initiatives and endowed professorships. The Duke Medical Alumni Association supports and promotes the interests of the Duke University School of Medicine and its extended community and nurtures lifelong relationships and learning.
Health Professions Education Program Alumni (Living)
5,922       Doctor of Medicine (MD)
339          Medical Scientist Training Program (MD/PhD)
1,984       Doctor of Physical Therapy Program (DPT)
2,686       Physician Assistant Program (MHS, PA-C)
23            Clinical Leadership (MHS)
653          Clinical Research Training Program (MHS
247          Master of Biomedical Sciences
194          Master of Biostatistics
268          Master of Management in Clinical Informatics
229          Master of Science in Medical Physics
78            Pathologists' Assistant Program (MHS)
Total Living Alumni: 12,162
Community Engagement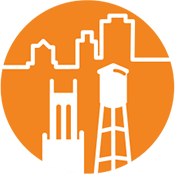 In alignment with Duke Health and Duke University, the Duke University School of Medicine is committed to serving others in our local community and beyond. Our faculty, staff and students make science-based decisions and seek to transform discoveries to improve human health through a variety of community initiatives.
$753 Million: Community Health Benefit
Duke University Health System contributed $753 million to benefit the community across North Carolina, including $133M in financial assistance for residents needing healthcare.
$12 Million: Direct Contributions
Duke contributed $12 million to community-based organizations and nonprofits working to support affordable housing, education, community health and other needs.
COVID Relief
89 Community-based Organizations
Duke provided Duke-Durham Fund COVID-19 Community Grants to 89 community-based organizations for projects that addressed immediate, basic needs for individuals and families affected by COVID-19.
31 Nonprofits
The Corporate Partnership for Durham-COVID-19 Recovery Fund funded 31 large nonprofit organizations providing food, housing, childcare and education for the Durham community through the corporate partnership.
144 Small Businesses
Duke partnered with Durham City and County to create the Durham Small Business Recovery Fund which provided grants to 144 small businesses adversely affected by the COVID-19 pandemic, in addition to city/county loans.
Global Impact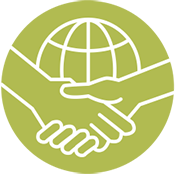 Duke University is internationally recognized as a leader in global health research and education. Our Global Health Institute (DGHI), brings together knowledge and resources from across the university to address today's most important global health issues. Faculty, staff and students are working to reduce health inequities in our local communities and around the world and are engaged in research projects studying the changing global burden of disease and the many factors that influence human health. Since early 2000, DGHI researchers and students have pivoted to understand COVID-19 and reduce its global impact. They remain focused on the rapidly-shifting demographics of low- and middle-income countries, changing patterns in disease burdens, the role of technology and innovation, and the existential threat of climate change.
By the Numbers
99

 core and 69 affiliate faculty members

55 

percent of the DGHI faculty members are from the School of Medicine

270

 active research grants

$74

 million in annual external research funding

DGHI faculty have active research projects in 33 countries
DGHI enrolls 360 students in global health education programs at all levels (undergraduate, master's, doctoral and medical programs)
Despite travel restrictions, 52 students participated in independent global health research during summer 2020, working with partners in 14 countries
Philanthropy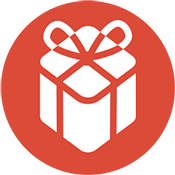 Philanthropic support is critical to the School of Medicine's success in carrying out its core missions of research, education, and patient care. Outright gifts, endowments, and investment income constitute nearly 20 percent of the school's annual revenue, helping to meet key needs across the institution: scholarships and financial aid that help students afford the cost of attendance, endowed professorships that help Duke recruit and retain outstanding faculty; innovative research; and new buildings, facilities, and infrastructure.
The Duke Endowment in 2021 supported Duke University's efforts to expand its faculty in computation, materials science and the resilience of the body and brain by completing the second phase of a $100 million investment. It is the largest award Duke University has ever received. The funds, divided equally between the university and the School of Medicine, form the base of Duke Science and Technology, a faculty hiring and fundraising effort designed to elevate excellence in the sciences at Duke. In conjunction with Duke Science and Technology, Duke University has created a new class of endowed professorships, called Duke Presidential Chairs, to maximize the university's ability to recruit and retain exceptional faculty.
$144.8 million in new philanthropic commitments
New gifts pledged and/or received from all donors include support for all of the School of Medicine's missions.
$2.8 million contributed to the Medical Annual Fund
The Medical Annual Fund provides unrestricted resources that help the School carry out its missions, meet essential needs, and leverage new opportunities. Funds that are not directed toward a specific purpose by the donor can be used by School of Medicine leadership for the area of greatest need.
$30 million endowment for need-based financial aid
The Rauch Family Foundation, established by the late Dudley Rauch, AB'63, established an endowment for need-based financial aid for Duke medical students. The gift is the single largest commitment for financial aid ever made to the School of Medicine.
$345 million in reunion giving