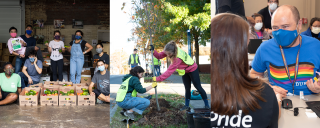 Community Partnership
In alignment with Duke Health and Duke University, the Duke University School of Medicine is committed to serving others in our local community and beyond. Our faculty, staff and students make science-based decisions and seek to transform discoveries to improve human health through a variety of community initiatives, some of which are listed below.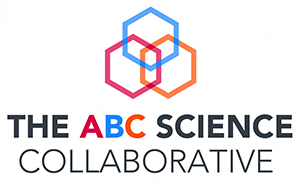 ABC Science Collaborative
In response to the COVID-19 pandemic, Duke University School of Medicine and the Duke Clinical Research Institute established the ABC Science Collaborative for School COVID Response, which pairs scientists and physicians with school and community leaders to help understand the most current and relevant information about COVID-19. The collaborative is now an initiative that extends across 13 states, helping school leaders made informed decisions to help keep students, teachers, and communities healthy and safe.
The ABCs of Keeping Kids Healthy  |  Research Finds Masks Can Prevent COVID-19 Transmission in Schools
---
Building Healthy Community Grants
Duke Health's commitment to advance health and well-being of all includes the support of community-based organizations and initiatives. Led by a funding committee of leaders from across Duke Health, grants can be used for at least one of these focus areas:
Creation and support of affordable housing 
Early childhood education, counseling, and health and wellness
Food insecurity and to provide food as part of community events
Improving community health 
Job training and skills management
Supporting the arts and cultural vitality 
---
CTSI's Community Engaged Research Initiative
The Duke Clinical and Translational Science Institute's Community Engaged Research Initiative (CERI) facilitates equitable, authentic, and robust community-engaged research to improve health. CERI recognizes that collaborating with the community in research is the foundation of increasing public trust in the research enterprise and improving public. Community support during COVID-19 is a priority for CERI, which has developed numerous programs and initiatives focused on COVID-19, including disseminating trusted, vetted resources to community groups and providing operational support for multiple COVID-19 response coalitions.
---
Duke Institute for Healthcare Improvement (IHI) Open School

 
The Duke IHI Open School Chapter was founded in January 2009 by students from the School of Medicine and School of Nursing who hoped to build a student organization dedicated to improving health care delivery and patient safety, both at Duke and beyond. The Duke Chapter of IHI brings together students from across disciplines to promote and support explorations in health care improvement. Members participate in local workshops, projects, speaker series, and national meetings on pressing issues in health care.
Duke Kannapolis Health Research
Duke Kannapolis serves as a model for community-engaged research and Duke partnerships to benefit residents across the state.
Duke's STAR Program
Duke's Summer Training in Academic Research (STAR) Program, which is held at the Duke Clinical Research Institute, provides a high-quality research experience for undergraduate students, high school students, and middle and high school teachers. The eight-week program gives participants who are interested in science and medicine hands-on experience in research methodology and writing. Participants are placed in teams and matched with Duke University faculty mentors to work on an original, hypothesis-driven project, originating as a one-page summary and culminating in a complete research paper.
---
Holton Wellness Center
The School of Medicine and the Duke University Health System partner with the City of Durham and Durham Public Schools on many initiatives to improve the health of people in their communities. Holton Wellness Center, one of three neighborhood health clinics operated by the Department of Family Medicine and Community Health in partnership with Lincoln Community Health Center in Durham, is an example of community engagement that also creates educational opportunities for students and unique models of patient care. The Holton Leadership Elective, an elective course for first- and third-year medical students, allows students to see patients two nights a week at the Holton Wellness Center. Duke, the City of Durham, and Durham Public Schools recently partnered to expand COVID-19 testing to East Durham with a testing site at Holton Wellness Center.
---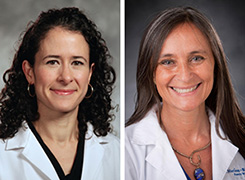 LATIN-19
The Latinx Advocacy Team & Interdisciplinary Network for COVID-19 (LATIN-19) is a coalition established by clinicians at Duke University to address health disparities within the Latinx community as a result of the COVID-19 pandemic. Since its inception in March 2020, Latin-19 has improved access to testing, contact tracing, and care for the Latinx community, increased Spanish-language COVID-19 resources, and guided state and local policy changes to help reduce infection rates among Durham's Latinx population.
Duke Faculty Fight for Latinx Communities Hit Hard by COVID-19
---
Partnership for a Healthy Durham
Partnership for a Healthy Durham is a coalition of local agencies and communities with the goal of collaboratively improving the physical, mental, and social health and well-being of Durham residents. The Duke University School of Medicine, along with other Duke centers, institutes, and programs, is an active partner of the coalition. The program is housed in the Durham County Department of Public Health and focuses on health priorities including affordable housing; access to health care and health insurance; poverty mental health and substance abuse; obesity, diabetes, and food access.
---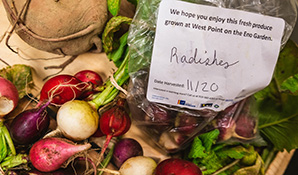 Root Causes
Root Causes is a Duke medical student-led organization focused on supporting the sustainable and humane production of food in combination with access to healthy food through education and outreach, community service, and advocacy. Key projects include the Fresh Produce Program to offer produce to food-insecure, low-income Duke Health patients; partnering with Duke's Bass Connections to improve food security for Latinx populations in response to COVID-19; and engaging community members in gardening through the Healthy Harvest program.  Follow Root Causes on Instagram at @dukemed_root_causes 
---
Duke City of Medicine Academy
The Duke City of Medicine Academy is a unique high school in Durham that provides students with a challenging academic program while offering them a broad overview of health professions and potential careers in medicine, science, and research. Resources from across Duke University, the School of Medicine, and the Health System help maximize the students' learning experience through summer internships, field trips, and after-school programs. Duke University School of Medicine and Health System faculty, staff, and students lend their expertise to projects and classroom lectures.
---
Additional Resources