Our Criteria for acceptance now also requires proof the donor has recently tested negative for COVID and has had no recent exposure to COVID; OR proof of COVID vaccinations completed at least 14 days prior to being accepted for our program, and prior to transport to our facility.  Acceptance will be made at the discretion of our medial advisors, and may be revised.
Our program does not provide COVID tests. A post mortem, quick test is accepted if performed by a certified test administrator and faxed to us at: 919-681-5520, within our time-frame of acceptance.  We recommend asking hospice, attending physicians, or your local doctor's office how to get a test for your loved one at this time; prior to death is preferred. 
---
Overview, Criteria and Procedure for Anatomical Body Donation to Duke School of Medicine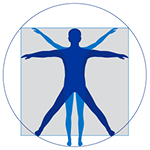 Thank you for your interest.
We appreciate your request for information about donating your body, or that of a loved one, for use by medical science through The Duke Anatomical Gifts Program. The program is a service of the Department of Medical Education at the Duke University School of Medicine.
All of the members of The Duke Anatomical Gifts Program are committed to working closely with donor families to ensure that each donation proceeds smoothly, that the donation is accepted in a thoughtful and respectful manner, and that the wishes of the departed and his or her family are honored whenever possible.
This section of our site was created to answer questions you might have about the program and about the procedures that are followed to make a donation. If you have questions that are not answered here or in the Overview, Criteria and Procedure for Anatomical Body Donation to Duke School of Medicine, please call us at (919) 681-5471 between 8:30 a.m. and 4:30 p.m., Monday through Friday.
This criterion is established for the safety of our staff, students, educators, and the body's suitability for teaching.  Criteria may be amended due to specific medical courses and lab capacity. Our program staff must obtain this information from a medical professional at the time of death:
We do our best to receive the body within 3 days of death
Height and weight guidelines (case by case exceptions are possible):

Women: between 100 pounds and 180 pounds
Men: between 100 pounds and 200 pounds
All donors must be under 6' 4" in height

The body must be free of infections blood diseases and contaminants including, but not exclusive of:

A history of Hepatitis A-E (including Hepatitis C, even if the donor has been "cured")
All staph infections, including MRSA, VRSA, VRE​
Creutzfeldt-Jakob, HIV, AIDS
Active tuberculosis, herpes, meningitis, encephalitis
Clostridium Difficile (C. Diff), Sepsis, jaundice, gangrene
Recent, large, open wounds; skin ulceration; very large, open, infected bed sores, unhealed deep incisions​
Acites or significant abdominal bloating/fluids

Other situations under which we cannot accept a body:

A body that was in medical isolation
Jaundice
Drowning, submergence in water at death
Severe burns, severe trauma
Significant invasive surgery
Significant edema in the head and facial area
Amputations
Organs removed for organ donation (with the exception of eyes*)
The body must not have undergone an autopsy
Pre-embalmed bodies are not accepted, with the exception of a "special embalming process" if the family chooses to hold a funeral prior to donation.  This requires our team to work closely with the funeral home. 
Babies and children – we generally don't accept donors under 18 years; occasionally have circumstances where we can refer to another Duke program.
No. Such a report would require an autopsy. Bodies donated to the program are used for teaching about the structure of the body.
No. Duke will accept your body without this card. The card simply serves to alert your family and health care providers that you wish to donate your body to The Anatomical Gifts Program.
The majority of the bodies that are donated to us are used for teaching anatomy (body structure) to medical students. Surgical residents and physicians use cadavers to review anatomy in detail or to develop new surgical procedures. Bodies are rarely used for research. In every case, The Anatomical Gifts Program retains responsibility for the respectful use and maintenance of the body.
No. Acceptance depends chiefly upon whether the body will be suitable as a teaching model. The Anatomical Gifts Program has the right to decline a body that it feels is unsuitable for its use.
Yes. Stating on the donor card that your preferred school is Duke expresses a preference for Duke, but does not make it exclusive. The physician in attendance at the time of death may arrange for its use at another medical school.
The program should be notified of the death as soon as possible. If the death occurs during normal working hours (Monday through Friday, 8:30 a.m. to 4:30 p.m., please call (919) 681-5471. If the death occurs at night, please contact The Anatomical Gifts Program person on call at 919-812-7430.
We ask for families to involve a funeral home of their preference that provides cold storage in the event the death occurs in the evening or on a weekend. The funeral home should hold the body until a family member can call us so that our staff can assess if we are able to accept the body donation. If we are not able to accept the body, the family can proceed with arrangements with the funeral home.
A program staff member will start the process to determine whether the gift is acceptable by asking a few questions about the cause of death and the condition of the body.

The family will need to provide contact information for the medical professionals working with the potential donor around the time of death, and/or their primary doctor so they can confirm information about medical criteria for donation.  The family may need to inform the medical professionals that the family or health care power of attorney gives their consent for our program to speak with them.

If the body is accepted, the department will request that a signed and witnessed consent form be completed by the next of kin or designated healthcare power of attorney, and faxed back to the department.  The original, signed consent form must also be mailed to the department.

The family or estate of the donor is asked to arrange and pay for transportation to Duke University Medical Center – this can be arranged with a funeral home or transport service. If the donation must wait until the facility is open, a funeral service with cold storage may be necessary to hold the body for that time.

The transportation service selected must call the department to coordinate the paperwork and arrival time.
When we accept a body, we will also need a copy of the death certificate signed by the physician with all information complete.   Our program does not file death certificates. The death certificate is usually facilitated by the funeral home or transport service that brings the body to our facility.  We do not need a certified copy. 
The program encourages a funeral if the family wishes.  Because of our unique needs regarding the condition of the body, we require a special embalming process.  The funeral home must contact our director for specific instructions before doing any embalming.
When the cause of death is unclear, an autopsy may make an important contribution to medical science. The choice between permitting the autopsy and donating the body to the program must be made by the family. The decision to permit an autopsy will not be opposed by the program, but we cannot then accept the body.
Upon completion of the study, we cremate the remains. The cremated remains may be returned at the family's request to the family or to a funeral home. The family may also request that the program make respectful disposition of the remains. There is no charge for the cremation or the mailing.
No. Organ donation and body donation are totally separate programs with very different goals and different requirements. We encourage people to be organ donors, but that does rule out being a whole-body donor. Many of our donors are people who, for one reason or another, were not suitable candidates for organ donation.
There is one exception to the above: Eyes, and only eyes, may be donated by whole-body donors. For information on the donation of eyes, contact The North Carolina Eye Bank, Inc., 3900 Westpoint Boulevard, Suite F, Winston-Salem, North Carolina 27103; phone (336) 765-0932 or (800) 552-9956.
Duke does not pay for bodies, nor does any other medical school. 
Next Step: If you would like to donate, please get a Donor Card.
You may print a donor card at: Uniform Donor Card.  We recommend you also print out a copy of our information packet, along with the donor card, which you can print out here: Overview, Criteria and Procedure for Anatomical Body Donation to Duke School of Medicine.
Or you may call us at the number below, and we will mail two copies of the Uniform Donor Card along with our information packet which includes the Overview, Criteria and Procedure for Anatomical Body Donation to Duke School of Medicine.
The Uniform Donor Card declares your intent to donate to Duke School of Medicine. Keep the donor card in your wallet or purse.  Make a second copy to share with your family, specifically your next of kin (NOK) or a designated individual who has healthcare power of attorney (HCPOA). Also inform your medical care givers of your intention, and provide the phone numbers listed on the donor card as part of your health care directive in your medical files and records.  Including a copy of the information packet, along with the donor card, can assist your NOK or HCPOA and medical providers to be prepared at the time of your death.
For Duke, there is no registration or paperwork to complete at this time. This process does not start until the death occurs.  Please do not mail the donor cards back to us.
If you would like us to mail you a Uniform Donor Card and an instruction sheet, or if you have more questions, please contact us:
Gwendolyn Keith
Program Coordinator
Duke Anatomical Gifts Program
Department of Medical Education
Box 3952
Duke University Medical Center
Durham, NC 27710
Phone: 919-681-5471   
Fax: 919-681-5520   
Email: gwendolyn.keithwellstone@duke.edu
We encourage you to check with The Anatomical Gifts Program every two years to see if any changes have been made to the process to ensure your donation can be completed in a respectful, efficient manner.