COVID Protocol: Upon death, any donor must be 21 days past any positive COVID test, with no symptoms, and verbal confirmation from medical professionals that they are recovered.
 - Updated August 9th, 2023.
---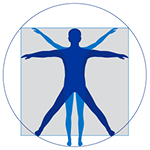 The Mission of The Anatomical Gifts Program
Duke's Anatomical Gifts Program accepts whole body donations for use in the advancement of medical knowledge.
Education
Working with cadavers teaches students aspects about the human body that cannot be learned from books or from images on a computer screen.
Basic human anatomy is taught not only to medical students but also to students in the physical therapy, physician assistants, and pathology assistants programs at Duke. To learn more, visit the Medical School Education Anatomy Laboratory.
If you would like to read some comments and reflections from our students, see Letters of Appreciation from Students.
Some bodies donated to the program are used by surgical residents, fellows, and Duke faculty, as well as biomechanical researchers to practice surgical techniques, study specific regions of the body in detail, and develop new medical and surgical techniques. To learn more, visit the Human Fresh Tissue Laboratory.
Other Uses
The Anatomical Gifts Program retains control of all bodies it receives and is responsible for and committed to their respectful maintenance and use.
Our commitment
All of the members of The Duke Anatomical Gifts Program are committed to working closely with donor families to ensure that each donation proceeds smoothly, that the donation is accepted in a thoughtful and respectful manner, and that the wishes of the departed and his or her family are honored whenever possible.
There is no registration or paperwork to complete at this time. This process does not start until the death occurs.
Each year, the program holds a memorial service to honor donors and to give students and faculty an opportunity to express their profound gratitude to donor families. In the spring of 1999, we honored donors with a memorial site in the Sarah P. Duke Gardens. Our program views donation as the ultimate contribution an individual can make to advancing medical knowledge. Every donor and every donor family is held in the highest esteem.
We encourage you to check with The Anatomical Gifts Program every two years to see if any changes have been made to the process to ensure your donation can be completed in a respectful, efficient manner.