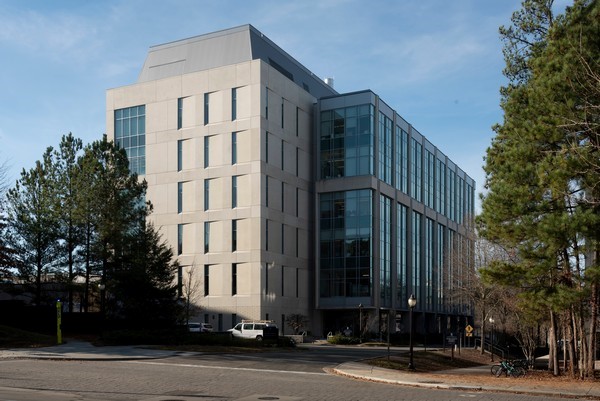 The Office of Biomedical Graduate Education is located on the ground floor of Medical Sciences Research Building 3 (MSRB 3) in Suite 1260. The office is generally open weekdays from 9 am – 5 pm.  Individual staff schedules in the office may vary. Walk-in visitors are welcome.
Office of Biomedical Graduate Education
Duke University School of Medicine
1260 MSRB-III | 3 Genome Court
Box 103855
Durham, NC 27710
Email obge@duke.edu with general questions.
Email or call individual OBGE administration for meeting availability or with specific questions.
Facilities
OBGE houses one conference room and provides booking for one classroom.
Conference room: seats 12, plus additional casual seating/food setup outside conference room; conference call capabilities via phone, Zoom, or WebEx; projection from laptop via ClickShare; in-room camera and microphones
Classroom: MSRB 1125 – seats 30; desktop computer with internet connectivity; projection from laptop or desktop; movable tables and chairs
Email obge@duke.edu to reserve the OBGE Conference Room or MSRB III 1125 classroom.