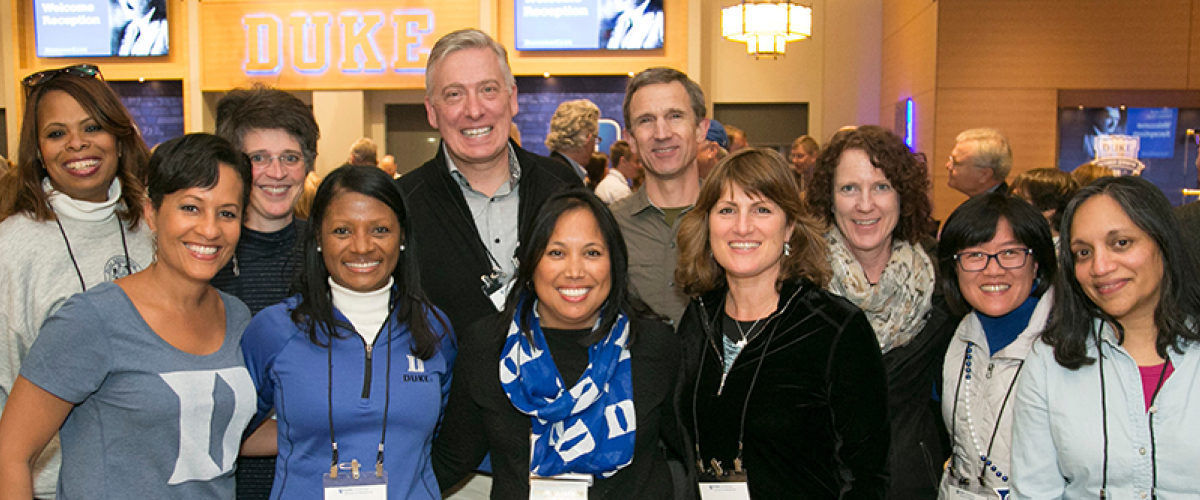 Alumni are a tremendous asset to the Duke Health community, and our goal is to help you connect in ways that are meaningful and fulfilling to you.
We have a number of volunteer opportunities through the Duke Medical Alumni Association and the Duke Alumni Association that will enable you to share your knowledge and experience for the betterment of our community.
Volunteer
Stay in Touch
Want to find more than 160,000 Duke alumni in one place? Visit the Duke Alumni Association's new website, which gives you exclusive access to the complete Duke alumni network. The site allows you to search for classmates, view alumni profiles, join regional and affinity groups, and sign up for alumni events around the world. You can also share your LinkedIn profile with Duke, ensuring that classmates have up-to-date information on your professional skills and accomplishments. To get started, visit alumni.duke.edu and click on "Register."
In addition to scheduled programs and events, we invite you to return to campus year-round to meet some of today's remarkable Duke School of Medicine students, visit with favorite faculty members, and see for yourself the transformative new architecture for education, research and discovery taking shape on campus. To arrange a visit, contact Brie Russell.