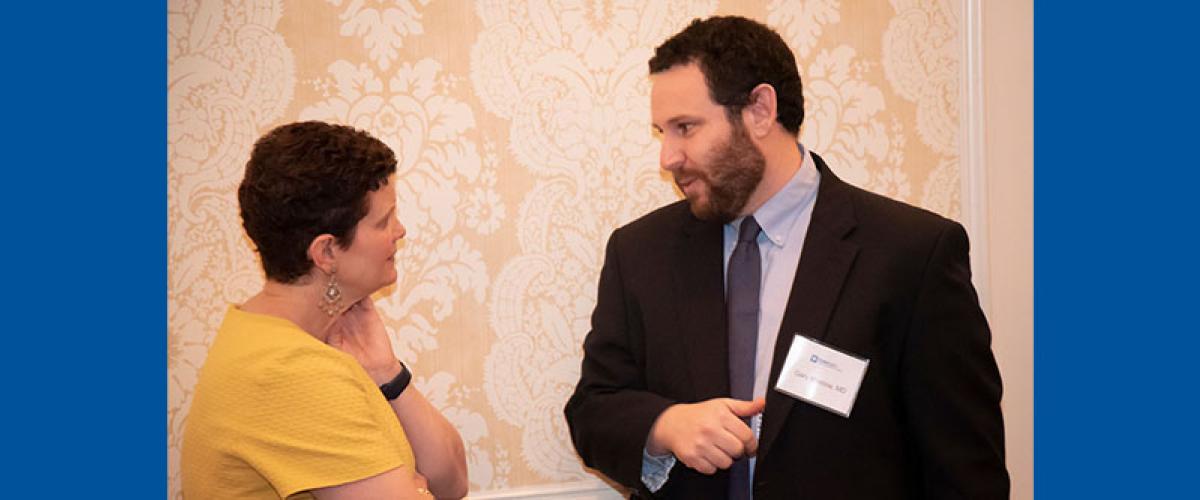 ​"This was an outstanding program that taught key concepts and provided practical tools for numerous leadership situations. The combination of some lecture/didactic, breakouts, and interaction was very effective and kept interest and engagement. This has been my best educational experience at Duke."

"DCLP was a fabulous opportunity to interact with others across departments and to interact and learn from many leaders. I greatly enjoyed this chance to think about and develop my career path."

"Great program with a diverse group of colleagues to grow our network."

"DCLP gave me insight to system-wide issues, new contacts within the system, lovely new friendships, and added to my skillset for interpersonal relations and conflicts."

"Great experience, I learned a great deal about myself and how to work with and lead others."

"Honestly, the program accomplished all of the [goals] in grand fashion. I feel much more connected to the Duke enterprise and also to the many departments within Duke and the divisions within my own department. Each of the topics were highly appropriate to developing leaders, regardless of the stage of their career and even regardless of prior leadership experience. In other words, established leaders could certainly gain from the experience."

"It is a great way to get to know other Duke faculty - both peer level and leadership. Helps you see that you are a part of a bigger team."

"Invaluable leadership training delivered in a context that allows developing relationships with other providers and leaders across the system.  These new relationships have increased my sense of belonging and engagement both at Duke and the work that we do in health care at large."

"Very beneficial to those in new leadership positions - provides you with the necessary skills to be a more effective leader."

"The program was well designed. The core lectures were thoughtful and paired nicely with the team project in allowing us to think through and apply skills to our interactions in the team project."

"A wonderful opportunity to meet new people and gain wonderful skills."

"The value [of DCLP] is many: 1) With the self evaluation, you learn more about your strengths as well as potential 'blind spots' where you can improve as a leader. 2) You learn about important concepts such as fund flows. 3) You make great contacts."

"Honestly- it's beyond description. As I shared with Cary at graduation, DCLP is the single best decision I have ever made in my professional development. I would (and already have) strongly recommended the program to many colleagues."
CCHAMP & DCLP Alumni 2010 - 2021
DCLP Alumni 2022 - Current
2022 - Current Alumni from Campus