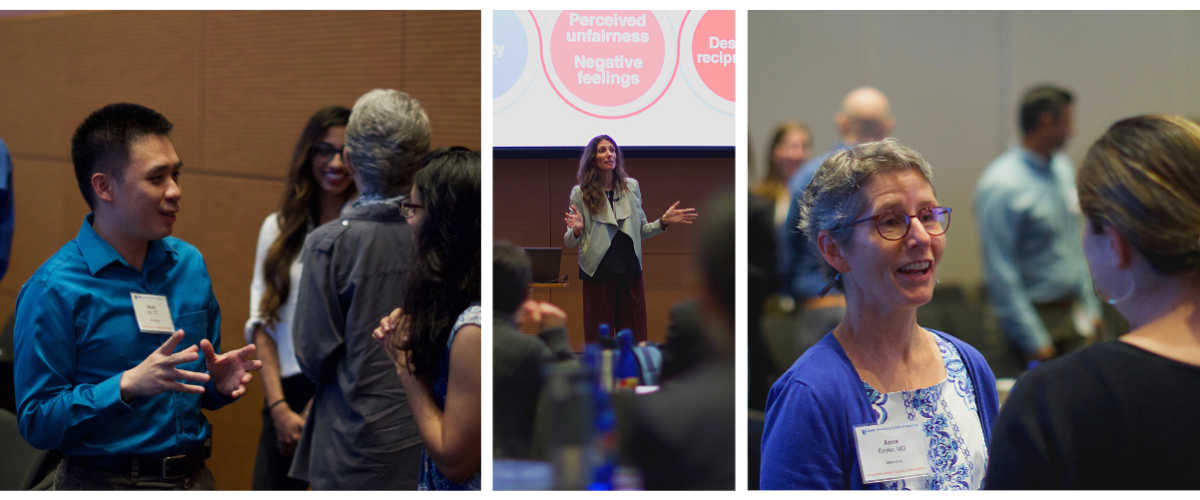 The School of Medicine Office for Faculty Development serves as a resource for faculty at all levels. Under the umbrella of the larger Office for Faculty, our team works to promote faculty success and well-being by offering tools needed to successfully navigate a career at Duke. We offer leadership development programs and professional development seminars, including sessions tailored for new faculty, and programs for underrepresented racial and ethnic faculty. We also conduct institutional research focusing on equity and diversity and develop strategies to address the work/life balance needs of faculty. We partner with many Duke offices to ensure your career development needs are met.
What we do
Learn about opportunities available through our office: 
Contact Us
Our staff is here to support you, so please feel free to contact us with questions or suggestions (919) 684-4139 or facdev@dm.duke.edu.
Recent News