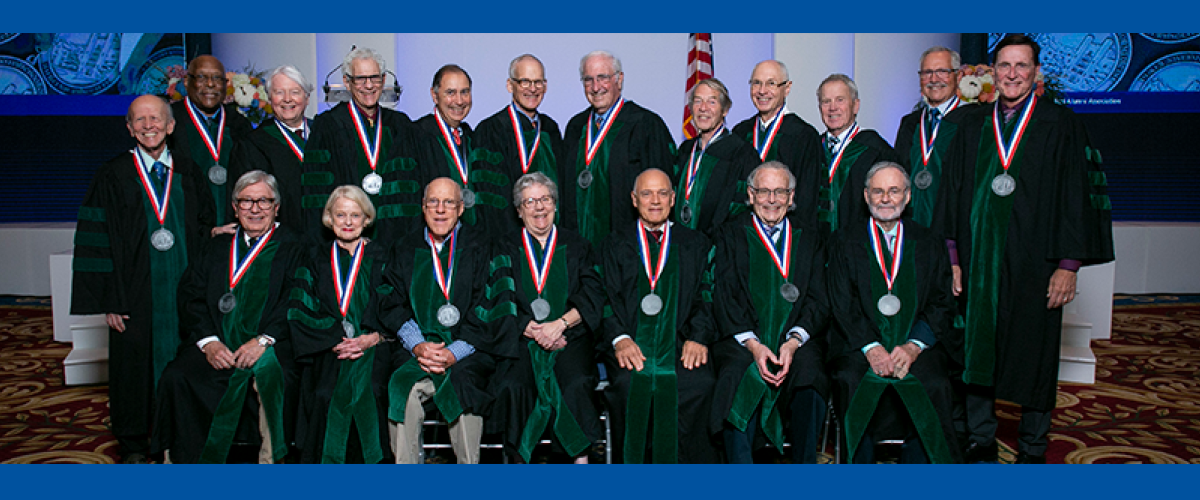 Your reunion is not only a time to reconnect with old friends and spend time on campus, but also time to reflect on the role Duke University School of Medicine has played in your professional and personal life.
We often hear from you about how Duke has contributed to your success throughout your career and ask you to consider extending this legacy to the next generation by making a special class gift, in honor of your reunion, to Duke University School of Medicine.
---
"It is a privilege to donate to a university where every donation makes a significant impact in continuing a tradition of excellence in healthcare."

-Kimberly C. Stone, MD'94
on making a gift in honor 
of her medical school reunion
Frequently Asked Questions
---
Where to give and how much?
All gifts to Duke School of Medicine will "count" towards your reunion class goal; however, we encourage gifts to the Annual Fund as they provide essential support. Within the Annual Fund, you can support scholarships, research, or provide unrestricted funds dedicated to the School's greatest needs. Gifts of $1,000 or more will qualify for Davison Club membership. A one-time gift of $10,000 will provide current-use dollars for a medical school scholarship. Donors will be assigned a student and will have the opportunity to meet and get to know their student at our scholarship stewardship event. All gifts to Duke Med will help Duke continue to provide exception medical education to future students.  
---
What counts in my class reunion gift?
All gifts to Duke University School of Medicine and Duke Health from July 1, 2020 to December 31, 2021, will count in your class's 2021 reunion gift total. Multi-year pledges (total amount), planned gifts and bequests confirmed during your reunion year will also count in your reunion gift.
---
Why consider a multi-year pledge?
Your five-year pledge allows you to plan your personal philanthropy, helps the School of Medicine plan for the future by providing steady income, cuts down on the number of annual solicitations, and keeps you connected to the School until your next reunion. Best of all, the total sum of your five-year pledge counts in your class's gift total!
---
Common five-year pledges include the following:
$100,000 Endowed Scholarship pledge of $20,000 annually for 5 years
$50,000 Leadership Society pledge of $10,000 annually for 5 years
$12,500 Davison Fellow pledge of $2,500 annually for 5 years
$5,000 Davison Club pledge of $1,000 annually for 5 years
---
How will I be recognized?
Your name will be included on your class reunion honor roll, distributed during reunion weekend, and in a number of reunion mailings. Davison Club gifts will be recognized in the Trent Semans Center for Health Education building.