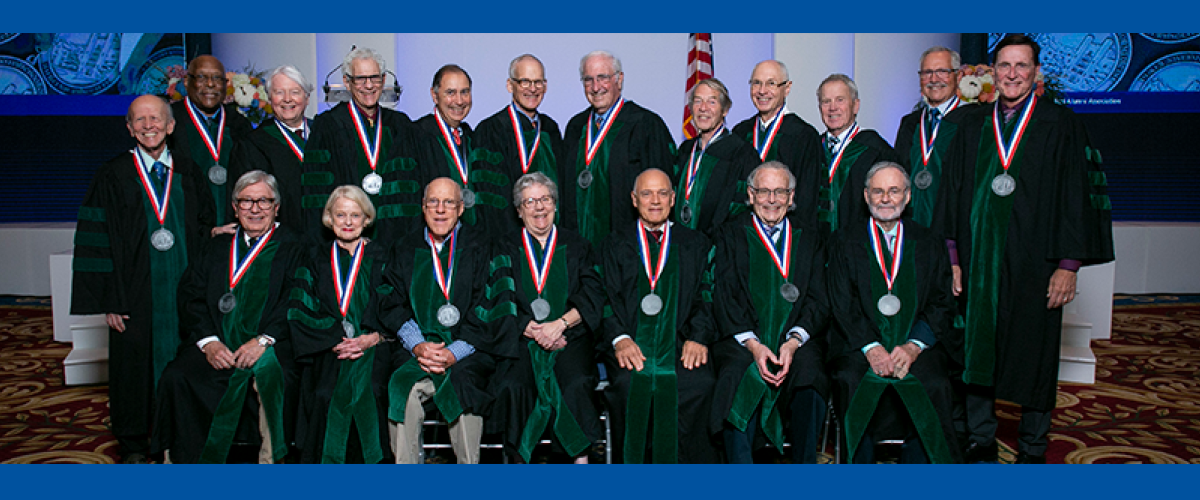 Your reunion is a remarkable occasion, serving as an opportunity not only to rekindle connections with long-lost friends and relish the cherished moments on campus but also to contemplate the profound impact Duke University School of Medicine has had on both your professional and personal journey.
Frequently, we are inspired by your narratives detailing how Duke has been a cornerstone of your achievements over the years. We humbly invite you to contemplate the idea of perpetuating this legacy by generously contributing to a special class gift in honor of your reunion, which will directly benefit Duke University School of Medicine and its aspiring students. Your support can help pave the way for the next generation of talented individuals to follow in your footsteps and continue the tradition of excellence that defines Duke.
---
All donations to Duke University School of Medicine within a 5 year window contribute to your reunion class goal.
The Annual Fund is encouraged for its vital support, allowing contributions to scholarships, research, or unrestricted use.

Gifts of $1,000 or more qualify for Davison Club membership.

A $10,000 one-time gift establishes a medical school scholarship, with donors getting the opportunity to connect with their assigned student.

All gifts to Duke Med sustain exceptional medical education.

Contributions made from July 1, 2022, to December 31, 2023, will count toward your class's 2023 reunion gift total.

Multi-year pledges, planned gifts, and bequests during your reunion year also count.

Multi-year pledges offer flexibility, stability, reduced solicitations, and sustained connection to the school.

Common five-year pledges include Endowed Scholarships, Leadership Society, Davison Fellow, and Davison Club.

Recognition includes inclusion on the class reunion honor roll and, for Davison Club gifts, recognition in the Trent Semans Center for Health Education building.
---
"It is a privilege to donate to a university where every donation makes a significant impact in continuing a tradition of excellence in healthcare."

-Kimberly C. Stone, MD'94
on making a gift in honor 
of her medical school reunion