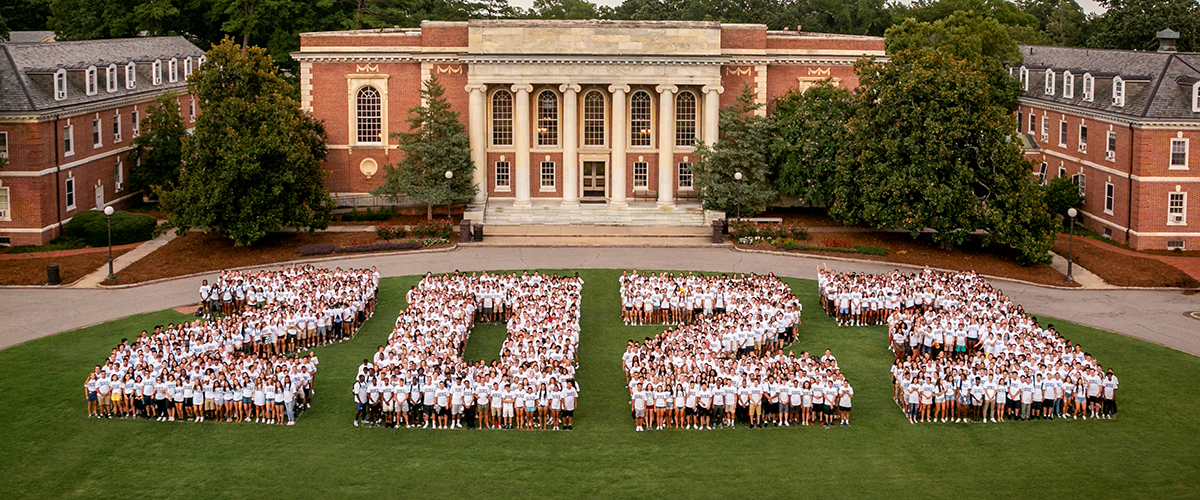 Congratulations, Class of 2023 on all of your accomplishments while obtaining your medical education at Duke!
As we celebrate and prepare for our graduation from medical school and the beginning of our lives as Duke doctors and alumni, let us come together one last time as a class and make a powerful statement about what being a Duke medical student has meant to us. Giving back is part of the Duke experience — it truly would not be the same place without it. 
The Graduating Class Gift Campaign allows us to show appreciation for the top-tier medical education we received and to experience the satisfaction of giving back.
What is the Graduating Class Gift Campaign?
Every year, the fourth year/graduating medical students come together to make a monetary contribution to the School of Medicine. Known collectively as the 'class gift,' students typically give an amount representing their graduating year ($20.23), but gift sizes can vary.
Every gift (even $1.00) makes a difference and counts towards our overall goal of 100% participation!
Everyone will have the option to make their gift IN HONOR OF a faculty member or mentor.
All who make a minimum gift of $20.23 will be recognized as an "honorary" member of the 2023 Davison Club—a School of Medicine leadership annual giving society named after the school's founding Dean. You will receive a Davison Club lapel pin to wear proudly, your name will be listed on the Davison Club donor wall outside of Great Hall, you'll be invited to exclusive events, and receive publications throughout the year.
---
Past Campaign Results
Class of 2016 = 70% participation rate
Class of 2017 = 87% participation rate
Class of 2018 = 65% participation rate
Class of 2019 = 76% participation rate
Class of 2020-2022* = *abbreviated due to COVID