2022-2023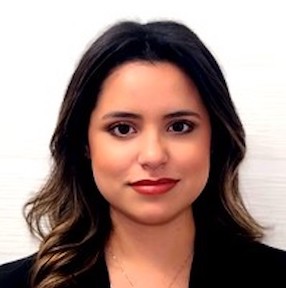 Growing up in Miami, Florida, I became interested at an early age in the value of diverse people both in and out of an educational setting. I grew up enamored by my grandparents' whom fled Cuba with my mother in 1980 as part of the Mariel boat lift. Having achieved only an elementary education, they instilled in me a desire to attain higher education. Their experience led me to pursue my undergraduate degree at the University of Florida, where I studied Applied Physiology and Kinesiology. Upon graduation in 2019, I joined the Duke University School of Medicine (DUSOM) and earned my Master of Biomedical Science in 2020. I then took on a position as an Assistant Research Associate for OrganicellTM Regenerative Medicine, a biotechnology startup studying biologics in regenerative therapeutics. In the fall of 2021, I again matriculated at DUSOM to pursue my Doctorate in Medicine. For my clerkship experience, I chose to partake in the LIC program due to the opportunity it provides medical students. As an LIC student, you have the ability to cultivate meaningful relationships with patients and curate learning experiences with mentors both in and out of the hospital setting. This experience allows medical education to be expanded into the community setting, encapsulating more of what our actual medical practice will be like in the future. The LIC program allows me to pursue my interests while not compromising on a multifaceted medical education. Outside of medicine, I enjoy musical theater, dancing flamenco, cheering on the Florida Gators, and most of all, making lasting memories with family and friends.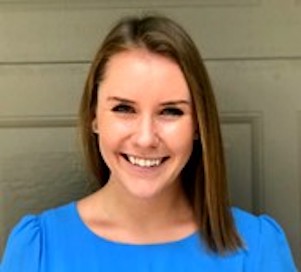 I grew up in a suburb of Denver, Colorado but definitely call North Carolina my second home after graduating from UNC Chapel Hill in 2020 (go heels!) with degrees in Anthropology and Global Health. After college, I spent a year working in Denver for Planned Parenthood of the Rocky Mountains as a medical assistant where I became passionate about providing a safe space for patients to get the information that they needed to better understand their bodies and feel empowered in making decisions about their health. This job further illustrated for me how deeply influenced health and healthcare are by social, cultural, and moral values and I am excited to continue to explore this intersection further through the LIC program. I applied to LIC with the goal of experiencing my clerkship year more in line with how patients experience their own care over time because I believe this perspective will help me provide more comprehensive and holistic care in the future. When I'm not studying, you can probably find me walking around Duke Gardens, at hot yoga, or wandering around Trader Joe's!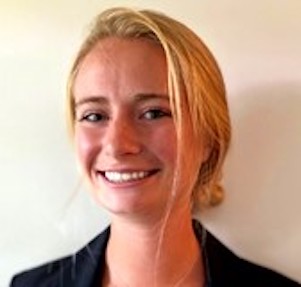 I was born and raised in the small town of Swarthmore, Pennsylvania just 20 minutes south oh Philadelphia. I stayed in the close to home for college, graduating from Princeton University with a degree in Ecology and Evolutionary Biology as well as Global Health and Health Policy. During my gap year, I worked for the Pennsylvania Department of Health as a COVID-19 Case Investigator and Contact Tracer. Moving down to NC was very daunting for me at first as it is the furthest I have ever lived from home, however I quickly learned to love the Durham/Duke community with its incredible food scene, easy access to nature, and numerous tennis/pickleball courts. Coming to Duke, I knew that I was very interested in pediatrics, and I applied to the LIC program because it provides the ability to really focus my time working with the younger generation and I am excited to get the opportunity to establish meaningful relationships with both my mentors and patients. Outside of school and the hospital, I love to spend time with classmates and friends playing board games, going to run club, really anything that involves being active : )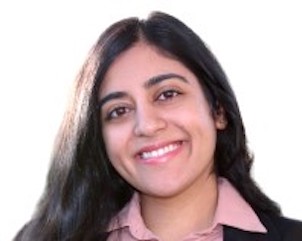 I was born in Southern California and grew up in Phoenix, Arizona, so I've been logal to the "west coast best coast" for most of my life. I graduated with my BA in Medicine, Health, and Society at Vanderbilt University where I wrote as a medical journalist, conducted research on illness narratives, and worked at a clinic servig homeless patients. While interacting with some of the same patients over the course of 4 years, I fell in love with their individual journeys and became drawn to clinical environments that incorporate patient stories as a standardized part of patient care. I came to DukeMed directly after undergrad and applied to the LIC program because I wanted to continue fostering meaningful relationships with the people behind my patients and be part of a tight-knit community of students and mentors.In my free time, I love staying connected to music through songwriting and dance and I enjoy spendig my hours trying out new workout programs at the gym!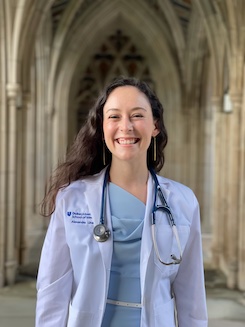 I am from New York, and I have now been living in North Carolina for 6 years. I graduated from Duke University in 2020 with a BS in Neuroscience and a minor in Chemistry. In my gap year, I worked at Duke in the Department of Psychiatry and Behavioral Sciences on clinical research focusing on mild cognitive impairment. I am looking forward to participating in LIC for the opportunity to develop relationships with patients and preceptors over time. In my free time, I enjoy playing tennis, going for walks (especially Duke Gardens in the spring), trying new restaurants in the Triangle, and watching football (Go Steelers!).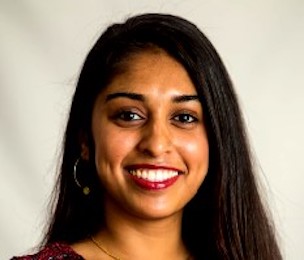 I was raised in South Carolina for most of my life, and I graduated (on Zoom) in 2020 with a BS in Biology and Spanish from the University of South Carolina Honors College- go Gamecocks! In my gap year after college, I worked as a clinical research coordinator at the University of Colorado School of Medicine Division of Renal Diseases and Hypertension. Seeing our patients visit after visit for each clinical trial drew me close to them, as I learned about their jobs, their families, and their hobbies, and how each has impacted their health. It made my departure from our division bittersweet, but a Carolina girl at heart, I was thrilled to return to the South and start at Duke Med for its LIC program. I'm excited to start LIC for the opportunity to explore my different, disparate career interests while building longitudinal relationships with my patients so that I can help make their healthcare experience a holistic one. When I'm not in school, I'm either dancing, playing guitar, eating vegan food with Anivarya and Trevor (see above and below), or going to trivia nights at breweries with my classmates!
Trevor Sytsma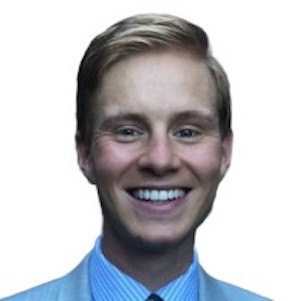 I grew up calling Washington state and the Pacific Northwest home, but after a year in Durham, North Carolina may be slowing stealing my heart (don't tell my mom!). I graduated with my BS in Chemistry from Pepperdine University, where I ran Division I cross country and track. After college, I spent two years with the University of Washington's BioRepository and Integrated Neuropathology (BRaIN) lab as a research scientist, autopsy technician and study coordinator helping patients suffering from neurodegenerative diseases and their families enroll in post-mortem brain and spinal cord tissue donation. During this time, I found great meaning and purpose listening to the ways donors experienced and coped with illness and satisfied my craving for more clinical interaction volunteering at a queer HIV/STI testing center in Seattle after work. I was thrilled, then, to apply for the LIC program at Duke, which I felt would allow me to develop sustained, authentic relationships with my patients and teachers alongside an inspiring, small group of classmates passionate about holistic medicine. In my free time, you can catch me at one of Durham's many evening brewery run clubs training for my next marathon, planning our next Medicine in Motion event, eating my way through the Triangle's vegan food scene with Anivarya and Madhura (see above), or tending my ever-expanding jungle of houseplants and herbs. 
Melissa White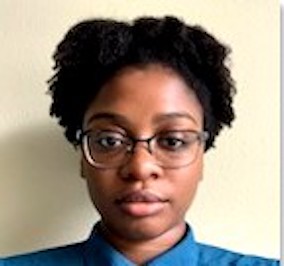 Lucy Zheng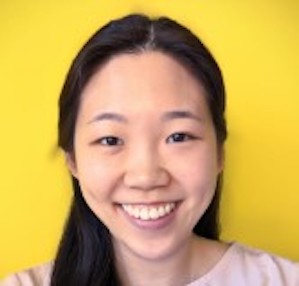 2021-2022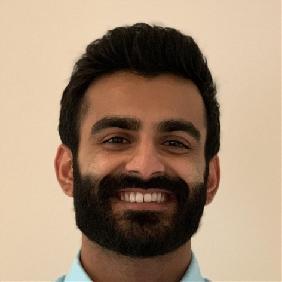 I was born in upstate New York, but have called Northern Virginia home for the last 15 years. I completed my undergraduate education at the University of Virginia with a double major in Economics and Biology. During undergrad, I conducted psychology research while serving as a TA, RA, and volunteer EMT-B in the Charlottesville community. I took one gap year while working as a clinical research coordinator in an exercise-physiology lab at UVA before moving to Durham to start medical school in 2020. I was drawn to the LIC program due to its flexibility, long-term relationships with patients and providers, and freedom it provides with regards to career exploration. In my free time, I love watching sports - anything from football to F1 racing - and playing basketball. I've also enjoyed exploring all the restaurants and outdoor venues that the Triangle area has to offer!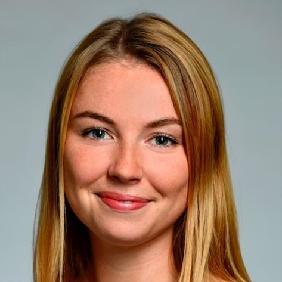 I hail from rainy Seattle, where I grew up enjoying all the typical Pacific Northwest activities (skiing, camping, biking, granola making). Alma maters include McGill University (undergrad in psychology) and Johns Hopkins Berman Institute of Bioethics / Bloomberg School of Public Health (Master of bioethics/public health). I care about the "how" and the "why" of our health care system failing patients with medical, social, and psychiatric complexities. My goal—both in clinical practice and research—is to work to reduce these harms created by individuals and systems. My favorite procrastination activity is watering my plants and checking for the millionth time if my tomatoes are ripe enough to be picked and eaten!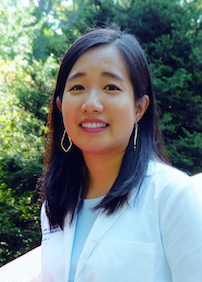 As a New Orleans native, I have lived in hot and humid climates my whole life. In 2019 I graduated from Emory University in Atlanta with a double major in biology and creative writing. After college, I taught English for a year in Taiwan as a Fulbright ETA. My experiences teaching abroad, as well as my undergraduate service experiences, have highlighted the importance of longitudinal relationships in my life as a way of building trust, support, and camaraderie with those around me. It came as no surprise to me then that I was drawn to the LIC program for its potential for deep, meaningful relationships with both my patients and my mentors. In my free time I dabble in all kinds of art (drawing, painting, calligraphy, cross-stitching), try to devour any novel I can get my hands on, watch a ridiculous amount of anime and Chinese dramas, and attempt (as an Atul Gawande wannabe) to write something creative. (Sometimes I am successful.)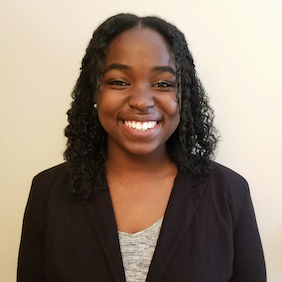 I was born in Trinidad, but I grew up outside of Atlanta in Lilburn, GA. I went to Georgia State University and graduated with a B.S. in Biology. After graduating, I worked as a medical assistant in an extremity nerve surgeon's outpatient clinic for a year. I applied to LIC because of the unique opportunity to form long-term relationships with not only patients but also my attendings who can offer valuable feedback on my growth over the span of the entire year. I am excited to gain a better understanding of the many factors at play in a patient's medical journey and by following panel patients to surgeries, discussing their imaging studies with radiologists, or observing their other related medical visits. I look forward to the opportunity to use my clear space time to explore any area of medicine that I am interested in so that I can discover exactly what I want to pursue with my medical career. Outside of school, I enjoy playing volleyball, taking care of my many houseplants, and have recently gotten into making pottery.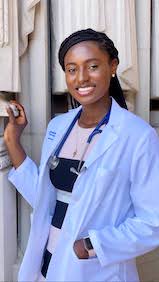 I was born and raised in Lagos, Nigeria and migrated to Maryland,USA when I was 15. I attended Towson University where I completed my Bachelor's degree in cell and molecular biology. Post undergrad I came to Duke School of Medicine where I attained my Master of Biomedical science degree. After graduation I took a gap year and worked as an Encounter specialist at a primary care clinic. It was during that experience that I learned about the LIC program at Duke (through a student). I knew at that moment that if I decided to stay at Duke for Medical school, I would apply for the LIC program. My background and gap year experiences reinforced my desire to become competent in holistically caring for patients and treating each patient as not just a set of medical conditions but rather as a full being with unique circumstances.  As a student, I also believe that a longitudinal environment is very valuable for learning especially when dealing with patient care and learning to navigate the healthcare system.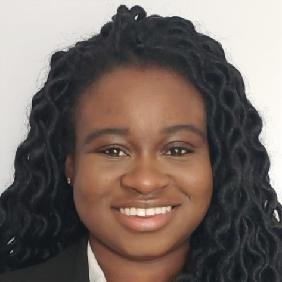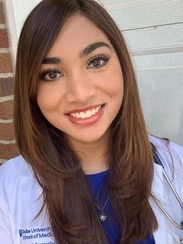 I was born and raised in Cary, North Carolina and have lived in North Carolina my whole life. I attended Duke for undergrad, where I majored in Biology and Spanish with a minor in Chemistry. I then took one gap year before medical school, where I worked as a Spanish teacher at a local preschool and volunteered with the leadership club I founded, Leaders UNITE. One thing I really value throughout my various volunteer experiences is their longitudinal aspect, which allows me to develop more meaningful and authentic relationships with people I volunteer with. The longitudinal nature of these interactions allows me to also learn more about other factors that affect people's lives, experiences, and goals. I applied to the LIC programs for similar reasons- LIC would give me the opportunity to develop deeper, longitudinal connections with patients, allowing me to learn more about them, their stories, and other factors that affect their health and lives. In my free time, I love to write (I'm currently writing/editing the first book in a fiction trilogy I hope to publish!), run, ride my bike, spend time with my parents, play piano/guitar/sing, and watch anime/tennis/cycling.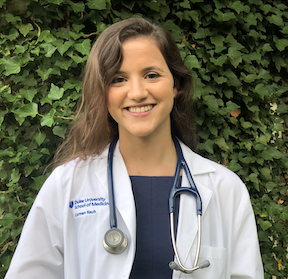 Carmen Rauh
I was born in Madrid to Spanish and French parents and grew up in Shanghai, Madrid, and Miami. For my undergraduate education, I attended McGill University in Montreal and received a degree in Microbiology and Immunology before coming straight through to Duke Med. I'm an immigrant and a world traveler. I value flexibility, long-term relationships, and love exploring new and different environments. The LIC program offers many opportunities during clinical year. I hope to find physician mentorship and make the most of my personalize-able schedule to explore different interests in medicine and see as much as I can at an academic institution like Duke. Most importantly, I hope to meet patients, establish relationships, and follow them over time. Outside of medical school, I enjoy being active outside, cooking, playing board games, and reading.