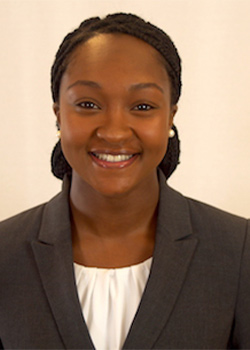 LaMani

Adkins

I was born and raised in Detroit, Michigan. I received a Bachelor of Science in Biology from Spelman College in 2017. I chose the LIC program because it will allow me to experience patient-centered care longitudinally and provide the flexibility to explore the various opportunities that medicine has to offer. I believe that the layers in place for personal, academic, and professional development will provide me with the tools to improve upon my strengths and weaknesses within these areas. Lastly, I enjoy the idea of having a year-long clerkship, and working with preceptors over a longer period of time. In my spare time, I like yoga, spending time with loved ones, and discovering the best restaurants that Durham has to offer.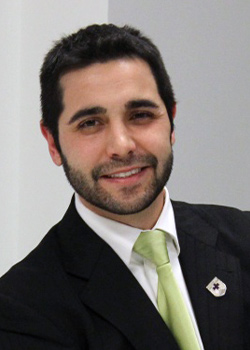 Gabriel Carrillo
I am the youngest of seven children, born and raised in central North Carolina. I attended NC State University for undergrad and later completed a Master's degree from Duke. I served on active duty for nine years and had the honor of working at three of the Military's leading academic hospitals. I have two young children and a wonderful wife of 12 years who I spend most of my time with outside of training. Our family enjoys the outdoors, musical composition and live performance theater. I play classical guitar for fun and have recently become interested in the violin. LIC was the right choice for me because I view medicine as a profession of longitudinal relationship building with colleagues and patients. The Duke LIC provides a unique opportunity to explore several areas of medicine with emphasis placed on personal interests rather than a one size fits all approach. This allows students to establish the required principles of medicine but enables us to engage with various professions and maximize our productivity during the clinical year.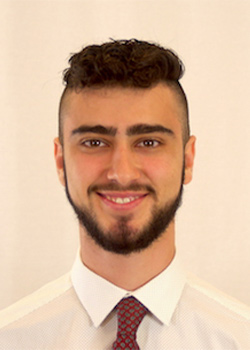 Drew Coleman, residency in Med/Peds
I was born and raised in Philadelphia, Pennsylvania, and received my B.A. in Chemistry from Smith College in Northampton, Massachusetts. I then spent time as an Emergency Department Medical Scribe in Seattle, Washington. I joined the LIC program because the longitudinal aspect will enable me to develop deeper connections with patients and provide the unique opportunity to follow and support my patients in different areas of medicine. Additionally, I am excited to be able to forge stronger relationships with preceptors over this longitudinal period. In my free time, I enjoy hiking, reading, biking, and eating good food with family and friends.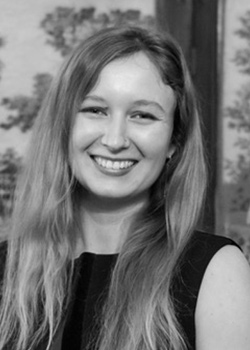 Nali

Gillespie

I am from a small rural town just east of San Diego, CA.  During my undergraduate years at Duke, I completed a Program II major on health and conflict in the Middle East with a focus on refugee issues. After graduation, I worked in Palestine as a high school biology teacher and interned at human rights NGO in Jordan. I joined the LIC program because I wanted flexibility in exploring my varied interests in the medical field and the opportunity to develop close relationships with my team and patients, especially since I value medicine foremost as service to others. I also was attracted to the LIC's commitment to developing students who are cognizant of how physiological and social/cultural/economic/political illness intersect. Outside of school, I enjoy traveling, gardening, raising unusual animals such as llamas, and ballet.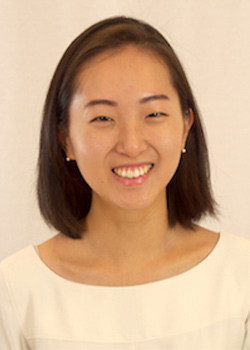 Christine Ha, residency in Anesthesiology
I grew up in a small town in western North Carolina. I attended the University of North Carolina Chapel Hill for my undergraduate education. I then spent time earning a masters degree and researching lysosomal storage disorders at Duke. I chose the LIC because I want to develop longitudinal relationships with patients and my preceptors. I also find the flexibility to explore the variety of fields of medicine very appealing. Outside of school, I enjoy spending time with friends and family and traveling.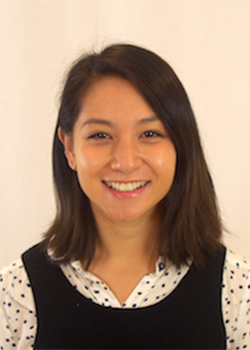 Linda
Phung
I grew up in Moore, OK and Houston, TX before heading to the Bay Area for college. I earned my BA in Human Biology and MA in Public Policy from Stanford University. Next, I consumed a smorgasbord of experiences: performing as a modern dancer, farming in Hawaii, conducting health policy and bioethics research, and working in a tea shop. I continue to be interested in the intersections of medicine, ethics, and policy and currently intend to pursue Palliative Care or Geriatrics. Through the LIC program, I hope to foster closer relationships with patients and clinicians and to have more ownership over my learning.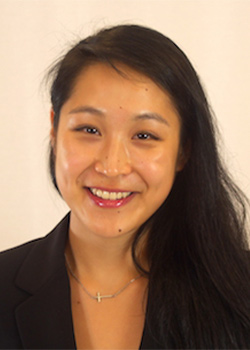 Jennifer Tu
 I grew up in a Chinese household in New Orleans, LA, going for walks and runs on the levee, playing piano at church and local nursing homes. My concentration at Harvard College was Neurobiology, and I paid special attention to dementia in service, advocacy, and research efforts. After graduating, I spent a year in Taipei, Taiwan as a Luce Scholar, researching dementia caregiver burden, receiving mentorship in geriatrics and psychiatry, and learning Mandarin and Taiwanese. The spirit of LIC is particularly exciting for me, primarily because of the long-term relationships possible with patients, and also the mentorship and family feel of the cohort. I'm interested in the intersections between medicine, religion & spirituality, music, and mental health. Outside of class, I keep up the piano, hang out with friends, and go contra dancing (that's new).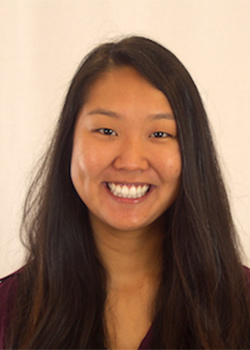 Janice Wong, residency in OB/GYN
I grew up half in Los Angeles, CA and half in Apex, NC. After graduating with a B.S. in Environmental Science & Health and an M.S. in Global Medicine from the University of Southern California, I worked as a Global Medicine program assistant and advisor. I chose LIC because the patient- and community-centered curriculum aligns with my interests in public, environmental, and global health. I am especially excited to stay with patients over time, learn about psychosocial, financial, and community factors that influence illness and treatments, and explore relevant opportunities for advocacy. Outside of class I love to travel, play tennis, and make music.