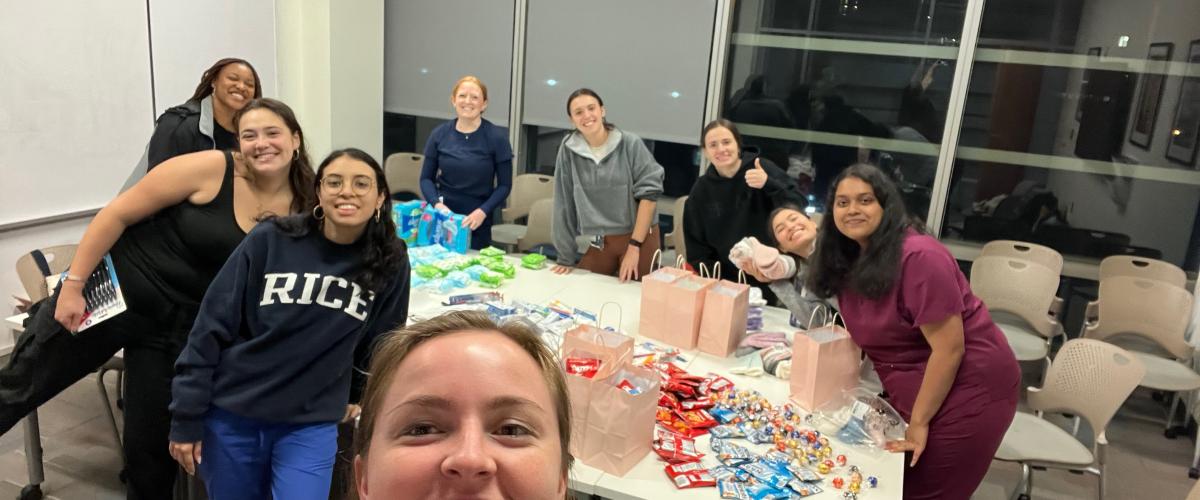 POTENTIAL COMMUNITY TEAM PLACEMENT OPPORTUNITIES FOR PCLT LEARNERS
CAARE - The Healing Center – located on 214 Broadway Street, Durham, NC 27701 – 919.683.5300
Serves underserved populations throughout Durham.  Provides prevention and case management services such as health education, counseling, and other health-related services.
TRIANGLE EMPOWERMENT CENTER – located on 1415 Holloway Street, Durham, NC 27703. A local nonprofit community-based organization that serves the Durham, Raleigh, Chapel Hill, and the surrounding area.  This organization mainly focuses on minority rural health disparities. They also hold events for our regular clients.  This program may also offer opportunities to help with the PrEP (Pre-Exposure Prophylaxis) program.  For details, please see the link below:
EL CENTRO HISPANO
El Centro Hispano works to strengthen the community, build bridges and advocate for equity and inclusion for Hispanics/Latinos in the Triangle Area of North Carolina.
Website: https://www.elcentronc.org/
DURHAM COUNTY HEALTH DEPARTMENT – PARTNERSHIP FOR A HEALTHY DURHAM
The Partnership for a Healthy Durham is a coalition of local organizations and community members with the goal of collaboratively improving the physical, mental, and social health and well-being of Durham's residents.  Committees meet monthly.  All meetings (except for Steering Committee which is for Partnership leadership only) are open to the public.
Website: www.healthydurham.org 
STICK AND STAY PREVENTION, INC.
Stick and Stay Prevention is an alcohol, drug, and substance abuse, dependency prevention and treatment in Durham, NC, which was founded in 2015.  They often need help with fundraising, creating partnerships, and business plan development, and other tasks.
THE DUKE BENEFITS ENROLLMENT CENTER (BEC) 
The Duke Benefit Enrollment Center help low-income people with Medicare access programs that pay for healthcare, food, connection to local resources and more.  Using web-based tools and person-centered approaches, the BECs help low-income seniors and persons with disabilities find and enroll in all the benefits programs for which they are eligible, and create coordinated, community-wide system of benefits access.
COMMUNITY HEALTH COALITION
The Community Health Coalition is a 501-C 3 non-profit organization founded in 1989, by Elaine Hart-Brothers, MD, MPH an Internist and Mr. John Mickle, MBA. The community-based Health Coalition is fortified by its linkage with the Durham Academy of Medicine, Dentistry and Pharmacy (an association for African-American medical professionals) to provide both volunteer leadership and medical grounding. The Health Coalition brings together and focuses existing community resources to provide culturally sensitive and specific health education, promotion and disease prevention activities to and in Durham's African-American community.
Website:  http://www.chealthc.org/
DURHAM CONNECTS – Durham Connects' mission is to increase child well-being by bridging gaps between parental needs and community resources.
To find out more about the Durham Connects program:
P 919-419-3474, ext. 232 (Spanish line x263)
Mailing address:
Durham Connects
411 W. Chapel Hill Street
Suite 908
Durham, NC 27701
DURHAM CRISIS RESPONSE CENTER (DCRC)
DCRC works with the community to end domestic and sexual violence through advocacy, education, support, and prevention. 
DCRC may have a need for bilingual Spanish speaking volunteers &/or interns to assist with our Immigrant Services program. The primary need is assistance with our 24-hr helpline during the weekdays. The helpline is the main access point for client assistance. Calls can range from basic information and referrals to crisis intervention and case management. We offer on-site and remote training for those that are interested. Scheduling is flexible.
Contact:  Call administrative line: at 919.403.9425
CHILD ABUSE AND NEGLECT MEDICAL EVALUATION CLINIC (CANMEC)
 CANMEC provides medical evaluations for alleged sexual abuse, physical abuse, and neglect pediatric patients.  The team provides 24-hour consultation services for patients within the Duke medical system, including scheduled outpatient medical evaluations.
Contact: Duke Child Abuse and Neglect Medical Evaluation Clinic (CANMEC) - 4020 N. Roxboro Street
Durham, NC 27704 - Tel: 919.479.2690
Website: https://pediatrics.duke.edu/divisions/child-abuse-and-neglect 
SENIOR PHARMASSIST/DURHAM CENTER FOR SENIOR LIFE
Address:  406 Rigsbee Avenue, Suite 201, Durham, NC 27701-2186 - Located in the Durham Center for Senior Life building
Email: info@seniorpharmassist.org  
Telephone: 919.688.4772
Website: https://seniorpharmassist.org/
SAMARITAN HEALTH CENTER – provides compassionate, comprehensive, and affordable health care, with excellence, to the underserved in our community.  Through donated talent and resources, they work to help eliminate our community's health disparities.  They provide accessible, holistic health care that focuses on the physical needs, as well as the social, emotional, and spiritual issues that affect health.
Address: 507 E. Knox St. Durham NC 27701
Website: www.SamaritanHealthCenter.org 
STEPUP DURHAM
Address: 112 Broadway Street, Suite B, Durham, NC 27701 Website: www.stepupdurham.org
StepUp Durham's story began in 2013 with the formation of an exploratory committee, consisting of Durham residents concerned with under- and unemployment in our city.  After examining StepUp's core values and programming in Raleigh and Greensboro, the committee determined that opening a local office would benefit Durham families.  The committee helped us establish racial equity, community listening, and asset-based community development as core organizational principles and practices. Guided by StepUp Ministry's mission, we opened StepUp Durham's doors in September 2015.  In June of 2017, StepUp Durham moved to ReCity Network in downtown Durham.  ReCity Network is a co-working space for non-profits, mission-driven businesses, and faith-based organizations.  It functions as a hub for social impact by fostering opportunities for collaborative partnerships that begin with shared space and aims for shared impact that addresses issues related to race, gender, wealth, and opportunity.
THRESHOLD – provides mental health support services
As part of Threshold's rehabilitative program, members participate in the Work Ordered Day which involves volunteering in one or more of the units within the Clubhouse. All unit work is designed to develop pre-vocational skills, daily structure, social/interpersonal skills, and independent living skills for our members. All new members orient to the Clubhouse by participating in each of the four units in order to learn all of the intricacies of the day-to-day functioning of the Clubhouse.
COMMUNITY ENGAGED RESEARCH INITIATIVE (CERI) – Leonor Corsino, MD, MHS (along with Leatrice Martin and Kenisha Bethea, MPH) have always welcomed PCLT students in the past and often involved with community initiatives that may interest Duke PCLT students.
Contact Email: Leonor.corsinonunez@duke.edu
Associate Professor of Medicine, Division of Endocrinology, Metabolism and Nutrition
Associate Dean of Students Affairs/Duke School of Medicine
Associate Director, Duke School of Medicine Master of Biomedical Sciences
Co-Director for the Duke CTSI- Community Engaged Research Initiative (CERI)