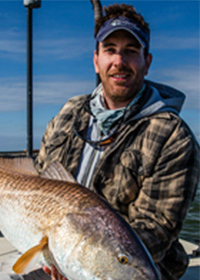 Andrew Barbour, residency in Medicine, Radiation Oncology
Andrew Barbour grew up in Fairfax, Virginia, and graduated with a BS from Duke in 2007. After spending a year researching sea otters at the Monterey Bay aquarium, and sharks in Mozambique, Andrew started a PhD in fisheries ecology and management at the University of Florida. Following his PhD, he worked as a research associate in neonatology at the Medical University of South Carolina where he worked to identify and improve outcomes of neonatal hypoxic ischemic encephalopathy. In his free time, Andrew likes to travel, fish, and golf. He joined the LIC curriculum due to its innovate approach that allows students flexibility to craft their own clinical exploration of medicine, and he believes that longitudinal patient care by medical students will improve patient outcomes.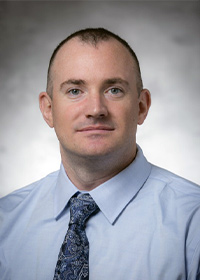 Jonathan Bell
I was born in Chicago but moved all over the world as my father was in the military. I completed a B.S. in Computer Science with a minor in Mathematics and a M.E. in Computer and Electrical Engineering at Iowa State University. After college I worked in I.T. for 6 years before joining the military to fly the F-15E Strike Eagle for 8 years. I joined the LIC program so I could have more time to explore my interests. Outside of class I spend my time hanging out with my wife and twin boys.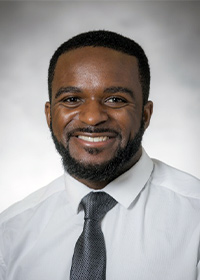 My hometown is Houma, Louisiana. I went to Harvard University for undergrad.  I chose LIC because I think LIC has the perfect mix of instruction, exploration, continuity, and guidance. The balance of inpatient and outpatient instruction in LIC challenges me to think about managing wellness & disease over time as well as in an acute setting. The flexibility of my schedule affords me the opportunity to explore areas of medicine that interest me or expose myself to things I was unaware of. The continuity of seeing working with preceptors and following patients over time provides me the opportunity to get an in-depth understanding of how patients interact with the medical system and how illness affects them. The guidance of the my director, mentors, and preceptors, equips me to comfortably navigate my experience - an extra layer of advising never hurts!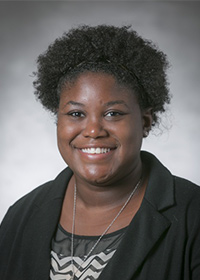 Ravyn
Njagu, residency in OB/GYN
I was born and raised in Graham, North Carolina. I completed my undergraduate at North Carolina State University where I majored in Biological Sciences with a concentration in Human Biology. I joined LIC in its inaugural year because it allowed me the opportunity to explore all of my various interests all the while developing meaningful relationships with faculty and patients. LIC provided wonderful mentorship and patient experiences that will ultimately shape the way I want to practice medicine in the future!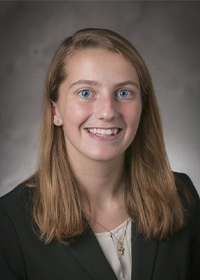 Sarah Shirar Nullmeyer, residency in Family Medicine
I'm a Midwestern girl from Marshalltown, Iowa. I attended Wartburg College in Northeast Iowa where I majored in Biochemistry and ran on both the cross country and track teams. I chose the LIC program because I liked how the longitudinal aspect of the year would allow me to form relationships with my patients and preceptors. I believe this will help me to better understand disease processes and treatment outcomes as I will be able to watch my patient's stories unfold over the course of the year, as well as keep me inspired and empathetic to what my patients are going through. Additionally, a year-long clerkship with my preceptors will propel me to become a better clinician as they have more opportunity to discover my current strengths and weaknesses and guide me in areas where I can improve. In my free time, I enjoy running and hiking. I love living in North Carolina as the mountains are nearby and the weather here is much better for year-round running!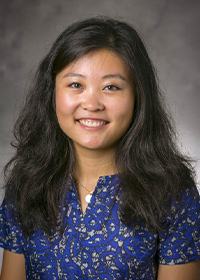 Qiqi Yu, residency in OB/GYN
My hometown is Lexington, Kentucky.  I went to Case Western Reserve University and studied biomedical engineering.  I chose LIC because I wanted to have the flexibility to explore areas of medicine that aren't well represented in the normal curriculum. I also wanted to make longer relationships with both my preceptors and patients.  Current interests include OB/GYN, pediatrics, and psychiatry.