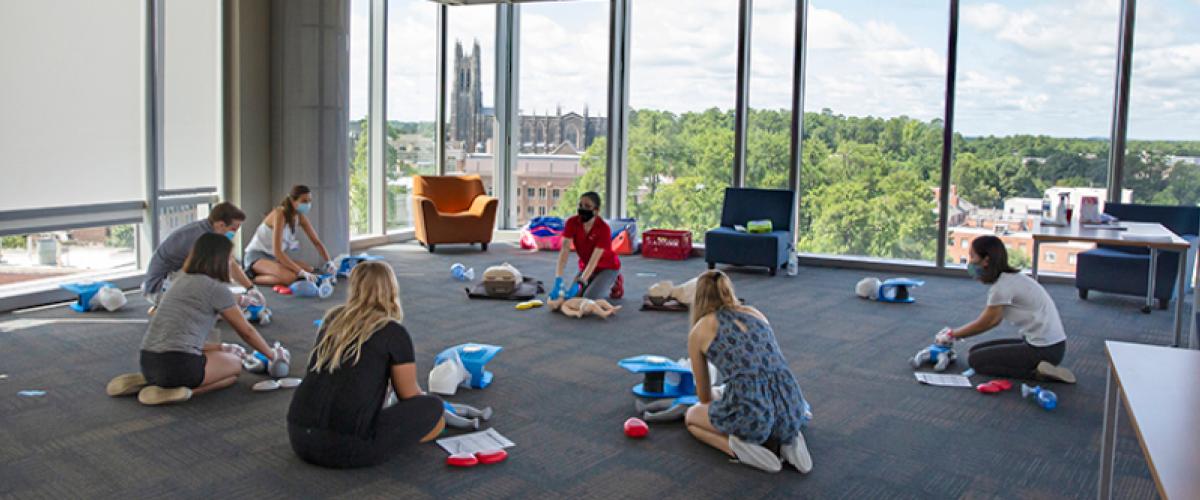 Welcome, Class of 2026!
Welcome to Duke and Durham! We have designed an Orientation Week that is intended to help you get to know more about Durham and the Duke campus, meet your classmates, deans and faculty, and hear about the resources available to you as a Duke student.  Between the scavenger hunt "tour" of the Duke campus on your first day, to welcoming you into the profession of Medicine at the White Coat Ceremony on Friday evening, we hope you'll find the week to be a useful immersion experience. Please review the "Orientation Documents" links.
Feel free to contact us at (919) 668-1670 if you have any questions or concerns. You can also email the Student Affairs Office at medstudaff@dm.duke.edu.
Orientation Documents
Please read and review these links and respond as indicated.