---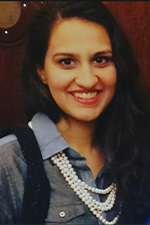 Fatima

Syed

, MD,

MSc
PCLT Course Director
Associate Professor of Medicine, General Internal Medicine
Fatima Z. Syed, MD, MSc, FACP is an internist at Duke General Internal Medicine and an Associate Professor of Medicine in the Division of General Internal Medicine.  She serves as a Director for the Primary Care Leadership Track at Duke School of Medicine.  She transitioned into medicine through social policy, having an MSc in Comparative Social Policy from University of Oxford before attending Virginia Commonwealth University School of Medicine.  Dr. Syed was the first primary care resident at Thomas Jefferson University where she trained in both internal medicine and endocrinology. Dr. Syed returned to her true passion, primary care and education, in 2019, when she joined as faculty at Duke.  Her clinical interests include general internal medicine with a focus on type 2 diabetes.  In education, she precepts residents, teaches first year didactics, and is involved with LEAD Leadership Certificate Program and the course, Cultural Determinants of Health and Health Diversity (CDHD).   
---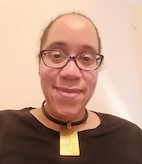 Naomi N. Duke, MD, PhD, MPH, FAAP
Associate Professor, Department of Pediatrics
Dr. Naomi Nichele Duke, MD, PhD, MPH, is an Associate Professor of Pediatrics and Sociology, and is board certified in Internal Medicine, Pediatrics, and Adolescent Medicine. Dr. Duke serves as an Associate Director for Duke PCLT. She also serves at the School of Medicine Program Director for the Duke National Clinician Scholars Program.
Dr. Duke is a graduate of Wake Forest University and Harvard Medical School. She completed a combined internship-residency in Internal Medicine and Pediatrics at the University of Michigan Hospitals, Ann Arbor. While a practicing physician in the U.S. National Health Service Corps (NHSC), Dr. Duke obtained an MPH in Maternal and Child Health at the University of Minnesota, Minneapolis (UMN). After work with NHSC, she re-entered training and completed a fellowship in Adolescent Medicine (UMN). In 2017, she completed a PhD in Sociology (UMN) with a focus on life course theory. She joined the faculty at Duke in 2019. Working at the intersection of medicine, sociology, and public health, her research focuses on advancing knowledge and advocacy efforts around the relevance of childhood social context, including experiences of oppression and marginalization, for later disparities in health outcomes and the intergenerational transmission of health, such as morbidity and mortality related to stress physiology, premature aging and cognitive decline, and early onset chronic disease (e.g. diabetes and hypertension).
---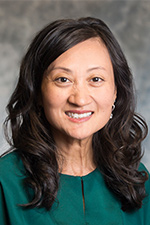 Anh

N. Tran, PhD, MPH
Associate Professor of Family Medicine and Community Health, Vice Chief of Education for the Division of Community Health
Anh N. Tran, PhD, MPH, Associate Professor of Family Medicine and Community Health, and Vice Chief of Education for the Division of Community Health, serves as Director for the PCLT Third Year Study Program.  Dr. Tran received her MPH in Community Health Sciences from UCLA and spent time in Vietnam as a Fogarty International Center research fellow conducting HIV/AIDS research with young people. While completing her PhD in Health Behavior and Health Education at UNC-Chapel Hill, she received pre-doctoral fellowship training from the NCI Cancer Control and Education Program, administered through UNC Lineberger Comprehensive Cancer Center.  Dr. Tran has over two decades of experience in implementing and evaluating community-engaged research initiatives aimed at improving the health status of communities which face the greatest health inequities. She has conducted her work in both domestic and international settings, and topics have included lay health advisor programs, culturally competent healthcare, patient-provider interaction, mental health services, cancer health disparities, and chronic and infectious disease prevention. Aside from her research endeavors, Dr. Tran's roles in education/training include directing the Duke Master of Health Sciences in Clinical Leadership Program,  Duke-Johnson & Johnson Nurse Leadership Program (2013-2021) for advanced practice nurses; and Community Health elective for Master in Biomedical Sciences, medical and physician assistant students. She also will serve as the inaugural director for the Duke Advanced Practice Provider Leadership Institute (APPLI).
---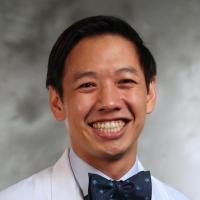 Brian Antono, MD, MPH
Medical Instructor, Duke Family Medicine and Community Health
Brian Antono, MD, MPH serves as Associate Director for PCLT. He is a graduate of UNC Chapel Hill School of Medicine and the Gillings School of Public Health. He completed family medicine training at MAHEC Family Medicine Residency Program in Asheville, NC. Upon completing residency, he served as a health policy fellow at the Robert Graham Center and the Georgetown School of Medicine in Washington, D.C. He joined the faculty at the Duke School of Medicine in 2020. He practices full-spectrum family medicine at the Duke Family Medicine Center and Duke Regional Hospital. In partnership with the Margolis Center for Health Policy, he is co-director of the Health Equity Policy and Primary Care Fellowship Program.
---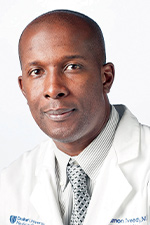 Damon Tweedy, MD
Associate Professor of Psychiatry and Behavioral Sciences
Behavioral Health Seminars
---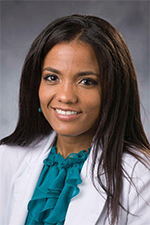 Liza

Genao

, MD
Assistant Professor of Medicine. Division of Geriatrics
Course Director Primary Care Seminars, education advisor
Liza Isabel Genao, MD serves as director for the Primary Care Seminar and education advisor for PCLT. She joined the Duke University School of Medicine Faculty in July 2013. She is an Assistant Professor in the Department of Medicine, Division of Geriatrics.
Dr. Genao is original to the Dominican Republic, obtaining her medical degree in Spanish from La Universidad Nacional Pedro Henriquez Ureña in Santo Domingo. She completed an internship year with the group 10/33 assessing the prevalence of Alzheimer's Dementia in underserved areas in Santo Domingo. She then immigrated to the United States to complete her training in Internal Medicine at Mayo Clinic Rochester, Minnesota, and Geriatric Medicine at Duke University. Upon completion of the geriatric's clinical year, she completed 3 years of post-doctoral research in lung transplantation in older adults at the Aging Center, completing a Masters in Health Sciences.
Dr. Genao transitioned to her passion, clinical education, in 2015. Since then she has served several roles in the education of internal medicine and geriatrics to students (medical, physician assistant, nurse practitioner), residents and fellows at Duke University. She currently holds the directorship for the new Advanced Clinically Centered Education in Spanish (Medical Spanish) during the first year. Additionally, she is the director for geriatrics elective for 4th year medical students and 2nd year physician assistant students. She is a small group facilitator in the Clinical Immersion Course and Clinical Skills Foundation 1. She practices geriatric medicine and precepts learners in 3 main settings: Primary Care at the Continuing Retirement Community (the Forest at Duke), consultative care at the Geriatrics Evaluation and Treatment Clinic, and consultative care at Duke University Hospital. Her leadership roles outside PCLT include medical director for the Geriatrics Evaluation and Treatment Clinic, Selection and Clinical Competency Committee for the Geriatrics Medicine Fellowship and Voting Member for the Medical School Curriculum and Promotions Committee.
---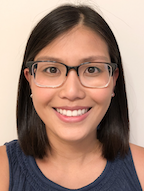 Denise Pong, MD
Assistant Professor of Medicine
Core Faculty Primary Care
Denise Pong, MD, MPH is an internist at Duke Primary Care Pickett Road and serves as faculty for the Primary Care Seminar (PCS) course. She is a PCLT alumna and completed her residency at the Brigham & Women's Hospital in the Division of General Internal Medicine Primary Care Program before returning to Duke.
Her interests are in primary care, clinical education, health literacy and patient engagement. She also teaches in the Clinical Skills Training Immersion, Clinical Skills Foundation (CSF) and Cultural Determinants and Health Disparities (CDHD) courses in the SOM.
---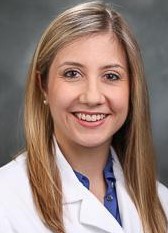 Jordan Schaumberg, MD
Assistant Professor of Obstetrics and Gynecology
Liaison for OB/GYN
---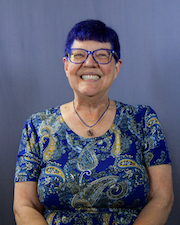 Melissa Graham
Program Coordinator, Primary Care Leadership Track
Melissa Graham serves as program coordinator for the Primary Care Leadership Track. She's been in North Carolina since 1977 when she came for 6 months and fell in love with the state. She is a graduate of Guilford College in Business Administration. Melissa enjoys helping guide medical students to become wonderful physicians.
---
Participating Faculty
Faculty from across the medical center and Duke Primary Care will participate as preceptors in the longitudinal clinical year. Faculty from the Department of Family Medicine and Community Health and the Duke Center for Community Research will serve as research mentors.