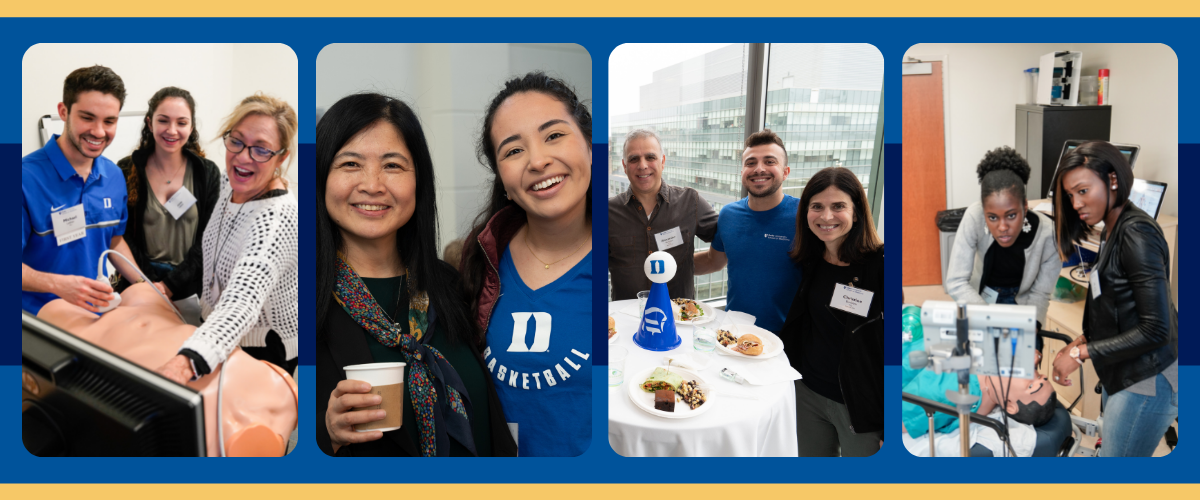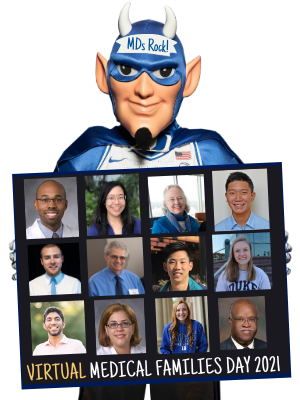 Medical Families Day
Each Spring, typically in March, parents and family members of current Duke medical students come together for the day to experience first-hand what an admissions interview is like, as well as diagnose their own patient, solve a case study, practice their skills in the SEAL Lab (Surgical Education and Activities Lab), and have lunch with their Advisory Dean.
View Schedule from Medical Families Day 2021
Save-the-Date: Saturday, March 5, 2022
Questions about Medical Families Day?
Contact jennifer.l.turner@duke.edu.

This annual event is sponsored by the Duke Medical Alumni Association.
---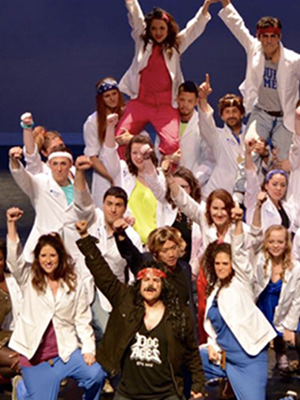 Student Faculty Show
Medical Families Day typically ends with the annual Student Faculty Show. The show is an entirely student-written, directed, and produced full-length musical parody that captures the Duke medical school experience. Together, students and faculty bring the show to life on stage (or on Zoom!) by providing the acting, singing, and dancing.
Past shows have included Sickened (a parody of "Wicked"), Duke's Avengers: Civil Ward ("Marvel's Avengers: Civil War"), Lube ("Grease"), and The Gunner Games ("The Hunger Games"). The School of Medicine's very own band, Linton Yee and the Ultrasounds, is also featured.
Each year, a local Durham charity is selected and all proceeds from the fundraising efforts and ticket sales are donated to it.
The Student Faculty Show is a creative way to reflect on the DukeMed experience, while making connections with peers from other classes and raising money for a good cause.
---
Watch Duke Med Students' tribute to the Healthcare workers as part of the 2021 Student Faculty Show: