Emeritus status is an honorary designation conferred upon retirees to recognize their contributions and accomplishments over their university careers. We are proud to honor these outstanding faculty who have contributed greatly to the Doctor of Physical Therapy program at Duke University.
Robert C. Bartlett, PT, MA, FAPTA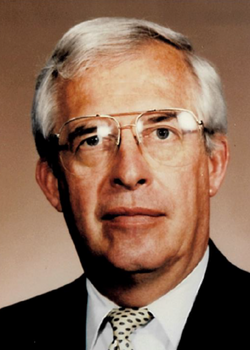 Bob Bartlett, retired in 1999 after 23 years at Duke University. During his tenure as Chair of the department, he directed both the educational and clinical services as an educator and clinician. During his more than 45 years as a physical therapist, Bob demonstrated enormous passion for the program and the growth of the profession. He was president of the American Physical Therapy Association and Chair of the Foundation for Physical Therapy Research. Bob is a Catherine Worthingham Fellow and in 1991 received the Mary McMilliam Award, the highest honor of the APTA. Bob was honored by the Foundation for Physical Therapy Research with the Charles M Magistro Distinguished Service Award and the Robert Bartlett Recognition Award. 
Carol Figuers, MS, PT, EdD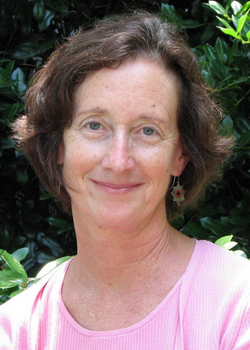 Carol Figuers retired in December 2021 after 31 years at Duke University. Carol received her BA in Biology from Wake Forest University, her MS in Physical Therapy from Duke University, and her EdD in Education from NC State University. After 10 years in clinical practice, she joined the Duke Physical Therapy faculty, where she served as Director of Clinical Education for several years, Director of Student Affairs, taught various foundational courses, and helped to develop the Women's Health Physical Therapy clinical service at Duke. In collaboration with Duke clinical and academic colleagues, she helped to create and deliver the Women's Health Residency Program and the Faculty Development Residency. Dr. Figuers went on to provide women's health content for the DPT curriculum as well as publishing research and technical content in the area of women's and pelvic health.  
Jan Gwyer, PT, PhD, FAPTA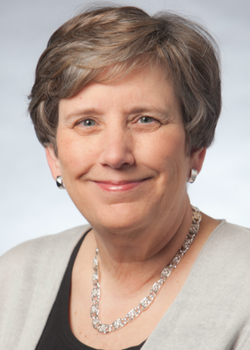 Jan Gwyer, PT, PhD, FAPTA, retired in December 2018 after 31 years at Duke University. Prior to her 16 years as a physical therapist in clinical care, and degrees of Master's and PhD she came to Duke to participate in the program of Duke Physical Therapy. She was instrumental in leading all aspects of the student programs at Duke, supported clinical care, and participated in research education. Jan's leadership has been acknowledged multiple times by the American Physical Therapy Association at the chapter, state, and national level, including five years as a director in the APTA prior to coming to Duke.
Corrie J Odom, PT, DPT, MS, AT-Ret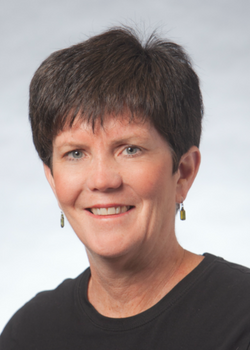 Corrie Odom retired in December 2016 after directing the clinical education curriculum for 16 years. As a core faculty member, she led the transition of the clinical internship program from the master's degree to the current clinical DPT degree. Corrie was co-developer of the innovative and internationally recognized DPT STEPs® that remain core courses in the DPT curriculum. Corrie was active in professional leadership activities at district, chapter, and national levels and was honored with the APTA Academy of Education President's Award in 2021.
Jan K Richardson PT, PhD, OCS, FAPTA
The referenced media source is missing and needs to be re-embedded.
Jan K Richardson PT, PhD, OCS, FAPTA was the Founding Chair of the DPT Degree Program when she was hired to transition the MPT degree to the DPT in 1998. Dr. Richardson has served the APTA in numerous elected positions including as President of the Orthopaedic Section, Board of Directors of the APTA, and President of the Physical Therapy Fund. Additionally, she has served as the 29th President of the APTA following her husband Robert W Richardson, PT, FAPTA who was the 26th President of the APTA. Jan has received the Lucy Blair Service Award, the Stanley Paris Leadership Award and is a Catherine Worthingham Fellow of the APTA. Jan has advanced and embodies the areas of practice, education, and research for the profession of Physical Therapy, spearheading the APTA Vision 2020. Her text Clinical Orthopaedic Physical Therapy was published in 1994 and was translated into Italian in 1996. Additionally, she was elected as the President of the Association of Rheumatology Health Professionals of the American College of Rheumatology (ACR) and has served on the ACR Executive Committee, Board of Directors, and Finance Committee. Dr. Richardson retired from Duke in 2010. 
Elia E. Villanueva, PT Certificate, MA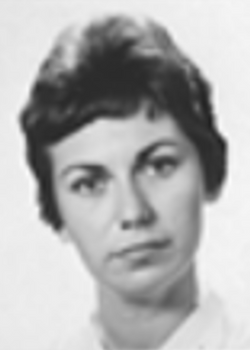 Elia "Emy" Villanueva's clinical and academic career at Duke spanned four decades of which more than 30 years involved teaching students in Graduate School. Born and raised in Puerto Rico, Emy earned a B.S. at Mary Washington College (VA) in 1958 and one year later completed a certificate in Physical Therapy at Duke University. An engaging teacher and mentor, she was fondly referred to by students and colleagues as "V" as she worked passionately to further their understanding and treatment of movement-related injuries. Emy served as a consultant, faculty member and, directed the medical clinic for the American Dance Festival's School of Dance for 10 years. A devoted and talented teacher, she was recognized and honored by her students on numerous occasions during her 40-year career at Duke. Emy "V" retired in 2001.  She passed away away Oct. 21 2023 in Chapel Hill after a long battle with Alzheimer's disease.