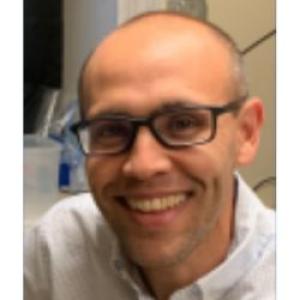 Associate Professor in Orthopaedic Surgery, Affiliated Faculty
Dr. Ferreira joined the department to further interdisciplinary and innovative research. He is focused on expanding basic science studies and developing a clinical and translational research program that will significantly impact biomedicine and advance human health. He is also contributing to developing a graduate program in rehabilitation and musculoskeletal sciences.
Before coming to Duke, Dr. Ferreira was on the faculty at the University of Florida, where he was the associate director of the Center for Exercise Science and director of the Laboratory of Basic and Clinical Muscle Biology.
His clinical experience with patients suffering from muscle weakness and fatigue triggered his interest in integrative and exercise physiology, skeletal muscle biology, and cardiomyopathy. He joined the University of Florida after undergoing research training at the University of California, Los Angeles (Harbor-UCLA), Kansas State University, and the Center for Muscle Biology at the University of Kentucky Medical School.
His research experience spans from experiments in individual cells to non-invasive studies in humans. He has been funded by the NIH and the American Heart Association, among other institutions. 
Education and Training 
Physical Therapy, State University of Londrina – Parana, Brazil
Ph.D. in Physiology, Kansas State University College of Veterinary Medicine
Postdoctoral training – Center for Muscle Biology, the University of Kentucky – College of Medicine