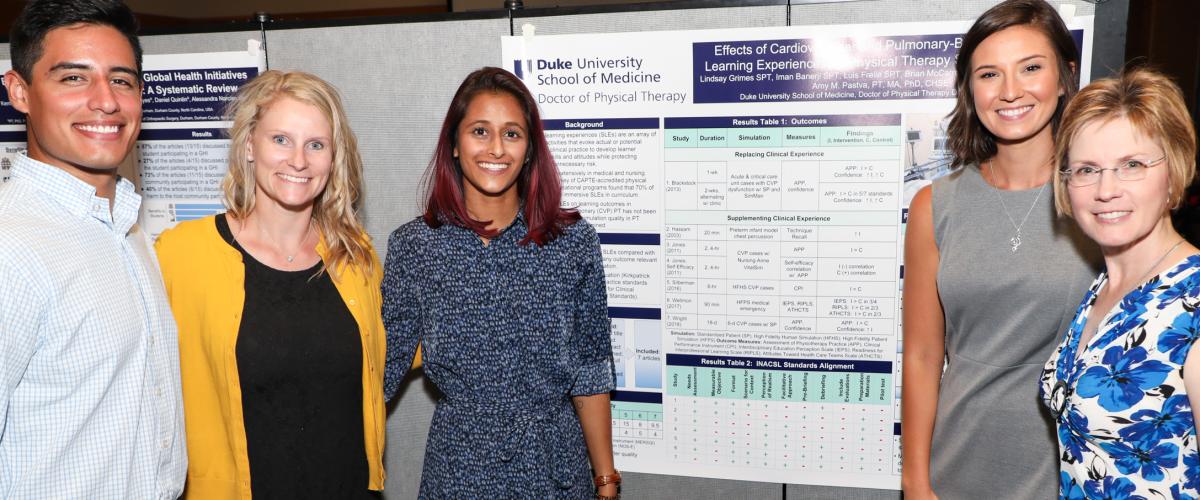 At the Doctor of Physical Therapy program, we're guided by the principle that the most important goal of research is to improve the lives of patients. Our faculty pursue this through innovative clinical practices, educational research, improving diagnostic accuracy, bench sciences, movement analysis, and health services research.
We consider research to be an essential part of our curriculum, culminating in each student's capstone research sequence. Student projects have focused on topics from sports-related concussions to spinal cord injury to dance to pediatrics and more.
Our faculty
Our faculty are editors, authors, grant writers, and reviewers, as well as independent investigators. Our research is multidisciplinary, has a global focus, and has been recognized with numerous awards. Please browse through our Faculty Research Spotlights.