DPT faculty and students have access to the high-tech education facilities available at Duke University Medical School.
The Interprofessional Building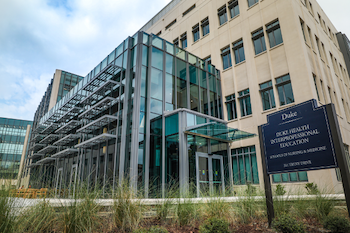 The home of the Duke Doctor of Physical Therapy program is adjacent to Duke University Medical Center and offers high-tech educational facilities, study spaces, and lounges virtually around the clock.
Human Fresh Tissue Lab
Located in Duke's main quad, the Duke Human Fresh Tissue Laboratory is a state-of-the-art medical skills lab where our students learn about anatomy. The lab has been used to provide training to medical professionals from Duke and throughout the country since 1997. The 2,000-square-foot lab consists of 15 stations and up-to-date operating room equipment, providing capacity for large educational courses. 
Erwin Square CORE (Collaboration, Outreach, Research, and Education)
Located a short 10-minute walk from the IPE building, Erwin Square is home to classrooms, study rooms, patient-simulation lab, and collaborative space with Duke's Occupational Therapy Doctorate program.
K-Lab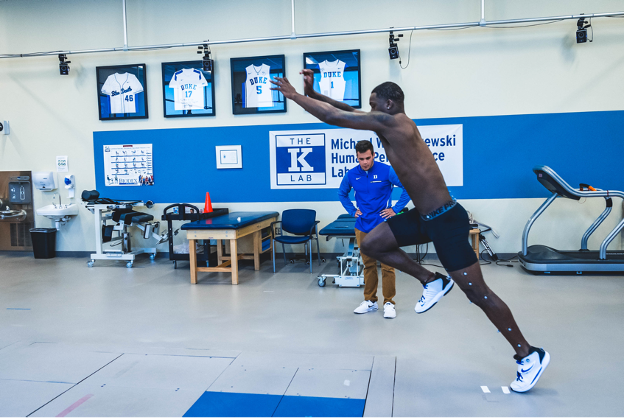 Located on the Center for Living Campus off Erwin Road, the research focus of the Michael W. Krzyzewski Human Performance Lab (K-Lab) is the preservation of long-term joint health through injury prevention and rehabilitation following injury. In order to accomplish these goals, the K-Lab brings together a multidisciplinary team with expertise in physical therapy, orthopaedic surgery, biomedical engineering, exercise physiology, kinesiology, and athletic training. 
Trent Semans Center for Health Education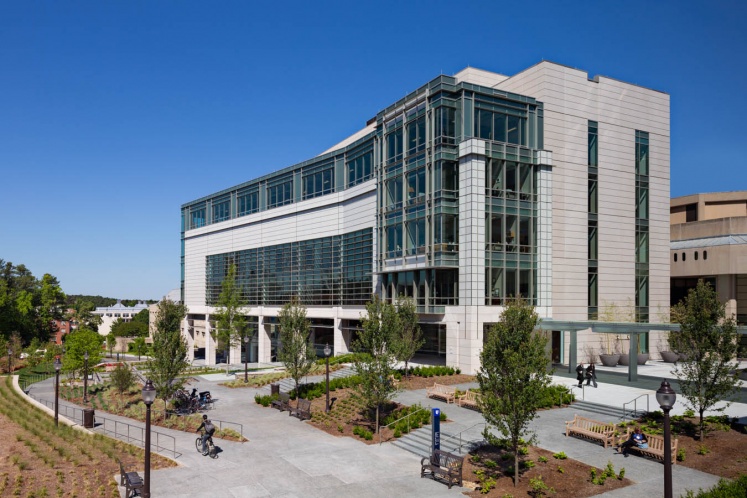 The Mary Duke Biddle Trent Semans Center for Health Education is the first new home for medical education at Duke since 1930. Opened in 2013, the six-story, 104,000-square-foot health education building is centrally located on the medical center campus, close to Duke University Hospital, laboratory and research buildings, medical clinics, the Duke Cancer Center and the Duke Medicine Pavilion. Featuring a floor dedicated to simulation laboratories that can transform from mock clinical exam rooms to surgery suites and emergency rooms, the Trent Semans Center also includes a ground floor auditorium, a learning hall, and flexible, state-of-the-art classrooms with moveable walls and chairs to accommodate team-based activities. Spaces on the third and fourth floors provide dedicated study rooms for students and areas where faculty and trainees can meet informally.
Clinical Sites
Clinical education is provided throughout the Duke University Health System as well as numerous approved clinical education sites throughout the United States.