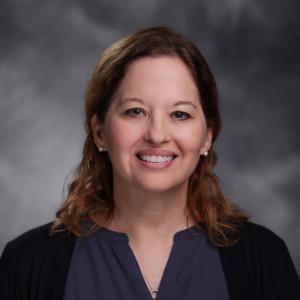 Assistant Director, Duke Health Center for Interprofessional Education and Care; Assistant Professor in Orthopaedic Surgery, Core Faculty
jody.feld@duke.edu
kyle.covington@duke.edu
919-681-1979
Dr. Feld is a physical therapist and clinical researcher. She holds a secondary appointment in the Division of Stroke and Vascular Neurology, Department of Neurology. She is Assistant Director in the Duke Health Center for Interprofessional Education and Care (IPEC). She is a Senior Fellow in the Duke Center for the Study of Aging and Human Development.She became a Board Certified Neurologic Clinical Specialist from the American Board of Physical Therapy Specialties in May 2002 and now holds Emeritus Status. Dr. Feld's teaching efforts are focused on gait, motor learning, motor and postural control and advanced practice in neurorehabilitation. She also contributes to multiple Interprofessional Education (IPE) programs and Service-Learning Experiences at Duke. Her primary clinical research interests include reducing mobility disability, falls, and chronic sedentary behavior in people living in the community with subacute stroke. Her primary educational research areas of interest include interprofessional education and service learning.
Education
PhD, Human Movement Science, University of North Carolina at Chapel Hill, Chapel Hill, NC, 2019
DPT, Stony Brook University, Stony Brook, NY, 2005
MPT, Hahnemann University and Medical College of Pennsylvania, Philadelphia, PA, 1995
BS, Dickinson College, Carlisle, PA, 1991
Practice
Expertise in the management of adults with neurological conditions, disease, and injury including stroke, acquired brain injury, spinal cord injury.
Research
Dr. Feld's clinical research is informed by years of neurologic clinical practice. Her research seeks to inform assessments and interventions for clinicians working with individuals post stroke and in geriatric population. Furthermore, she seeks to provide clinically relevant predication tools for neurologic and geriatric populations (e.g., physical resiliency, motor-cognitive dual-task paradigms, balance, gait, physical activity monitoring, neuroimaging, and neuromodulation). 
Current funding
Physical Resiliencies: Indicators and Mechanisms in the Elderly Collaborative Phase II (PRIME-KNEE). 
Awarded by: NIA
Goal: To define musculoskeletal and cognitive resiliencies following elective surgery in older adults; and quantify the association between predictive tests and biomarkers and the resilience phenotypes. 
Role: Co-I 
TRANScranial direct current stimulation for POst-stroke motor Recovery: a phase II sTudy, TRANSPORT2. 
Awarded by: NINDS, StrokeNet
Goal: To determine whether there is an overall treatment effect among 3 dose groups (sham, 2 mA and 4 mA) of transcranial direct current stimulation (tDCS) and modified constraint induced movement therapy (mCIMT) for post-stroke motor recovery in the upper extremity. 
Role: Duke Site PI and Rater (8% effort and salary support)
Validation of Early Prognostic Data for Recovery Outcome after Stroke for Future, Higher Yield Trials (VERIFY). 
Funded by: NINDS, StrokeNet
Goal: To validate biomarkers of upper extremity (UE) motor outcome in the acute ischemic stroke window for immediate use in clinical trials and explore these biomarkers in acute intracerebral hemorrhage.
Role: Duke Site Co-I, Rater (per subject effort, approx. 2%)
Recent publications
Plummer P, Feld JA, Mercer V, Ni P. (2022). Brief composite mobility index predicts post-stroke fallers after hospital discharge. Front. Rehabilit. Sci., 3, 979824. https://doi.org/10.3389/fresc.2022.979824
Feld, J. A., Goode, A. P., Mercer, V. S., & Plummer, P. (2022). Utility of an obstacle-crossing test to classify future fallers and non-fallers at hospital discharge after stroke: A pilot study. Gait Posture, 96, 179–184. https://doi.org/10.1016/j.gaitpost.2022.05.037
Hernandez, J., Bader, K., DiMarco, L., Eubanks, B., & Feld, J. A. (2022). Participant Outcomes of a Student-Run, Intensive, Short-Term, Task-Specific Rehabilitation Program for Individuals Post-Stroke. J Allied Health, 51(1), e39–e43.
Whitson, H. E., Crabtree, D., Pieper, C. F., Ha, C., Au, S., Berger, M., … Colón-Emeric, C. (2021). A template for physical resilience research in older adults: Methods of the PRIME-KNEE study. J Am Geriatr Soc, 69(11), 3232–3241. https://doi.org/10.1111/jgs.17384
Feld, J. A., & Plummer, P. (2021). Patterns of cognitive-motor dual-task interference post stroke: an observational inpatient study at hospital discharge. Eur J Phys Rehabil Med, 57(3), 327–336. https://doi.org/10.23736/S1973-9087.20.06273-5
Plummer, P., Zukowski, L. A., Feld, J. A., & Najafi, B. (2021). Cognitive-motor dual-task gait training within 3 years after stroke: A randomized controlled trial. Physiotherapy Theory and Practice. https://doi.org/10.1080/09593985.2021.1872129
Kim, T., Park, C., Chhatbar, P. Y., Feld, J., Mac Grory, B., Nam, C. S., … Feng, W. (2021). Effect of Low Intensity Transcranial Ultrasound Stimulation on Neuromodulation in Animals and Humans: An Updated Systematic Review. Front Neurosci, 15, 620863. https://doi.org/10.3389/fnins.2021.620863
Feld, J. A., Eubanks, B. R., Black, K. D., & Covington, K. (2021). Doctor of Physical Therapy Student Perceptions of Domestic Versus International Service-Learning Experiences: A Mixed-Methods Approach. J Allied Health, 50(3), 203–212. 
Ingel, N., Vice, V., Dommer, C., Csonka, J., Moore, T., Zaleski, A., … Sell, T. (2021). Examining Sex Differences in Visual Reliance During Postural Control in Intercollegiate Athletes. Int J Sports Phys Ther, 16(5), 1273–1277. https://doi.org/10.26603/001c.28099
Shah, S., Chhatbar, P. Y., Feld, J. A., & Feng, W. (2020). Integrating tDCS into routine inpatient rehabilitation practice to boost post-stroke recovery. Brain Stimul, 13(4), 953–954. https://doi.org/10.1016/j.brs.2020.04.002
Plummer, P., Altmann, L., Feld, J., Zukowski, L., Najafi, B., & Giuliani, C. (2020). Attentional prioritization in dual-task walking: Effects of stroke, environment, and instructed focus. Gait Posture, 79, 3–9. https://doi.org/10.1016/j.gaitpost.2020.03.013
Professional awards and recognitions
The Jan K. Richardson Excellence in Teaching Award 2014
Duke University Medical School Master Clinician/Teacher of the Year Nominee 2014 
Physician Assistant Program Certificate of Appreciation 2019
 
Awards and honors
UNC-CH Graduate School, Horizon Award 2020
UNC-CH Graduate School, Student Travel Award 2019
APTA Global Health SIG Recognition for Social Responsibility. APTA CSM 2019
UNC-CH, Department of Allied Health Sciences, Louis and Eleanor Duquette 2018 Scholarship Award        
University of North Carolina at Chapel Hill (UNC-CH) Graduate School, Doctoral Merit Assistantship for Study in Human Movement Science 2015
Foundation for Physical Therapy Research, Promotion of Doctoral Studies (PODS) I Scholarship 2016 - 2017
Foundation for Physical Therapy Research, Promotion of Doctoral Studies (PODS) II Scholarship 2017 - 2018
UNC-CH, Graduate School, Donald and Alvene Buckley Doctoral Summer Research Fellowship 2017
UNC-CH, Department of Allied Health Sciences, Graduate Student Research Ambassador Award 2017
UNC-CH, Graduate School, Graduate Tuition Incentive Scholarship 2017 - 2018
Philanthropic Educational Organization (P.E.O.) Scholar Award 2018 - 2019 
UNC-CH, Graduate School, Graduate Tuition Incentive Scholarship 2018 - 2019
Hahnemann University Award for Professional Distinction 1995
Hahnemann University Certificate of Academic Distinction 1995
U.S. Department of Education Rehabilitation Training Grant 1994