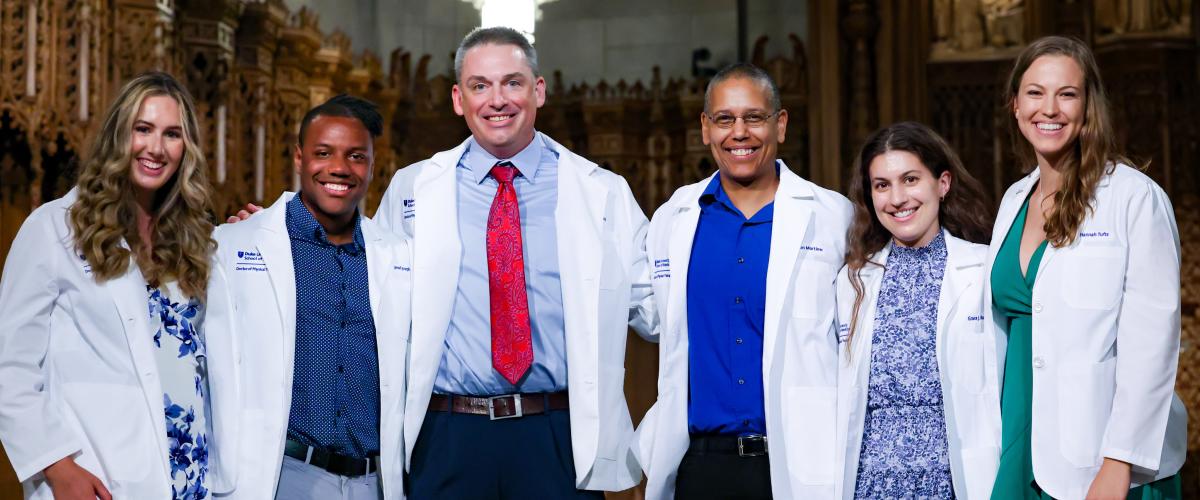 Please contact us with questions or comments about our program.
If you have general questions, please use our contact form.
Admissions
919-668-5206
Call: 919-681-4380 | Fax: 919-684-1846
Our mailing address is DUMC Box 104002, Durham, North Carolina 27710. 

Click here to navigate a map of the Duke Health System and to get directions to the IPE Building.
 
Tours
Prospective DPT students who would like to schedule a campus tour, please click here to coordinate a tour with a student. If you would like to take a virtual tour, click here.

Duke DPT program's main office and classrooms are located in the Interprofessional Education Building at 311 Trent Drive, Durham, North Carolina 27710.