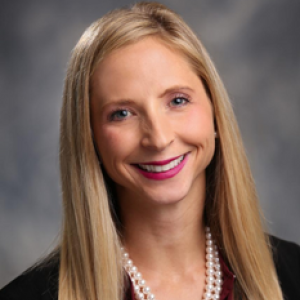 Director of Informatics and Data Analytics; Assistant Professor in Orthopaedic Surgery, Core Faculty
maggie.horn@duke.edu
Interprofessional Education and Care Building (IPE)
919-684-1365
Dr. Horn is an assistant professor in the Department of Orthopedic Surgery and Doctor of Physical Therapy Division. She is a physical therapist and researcher with an emphasis on health services research in patients with musculoskeletal spine pain. Dr. Horn has 6 years of outpatient orthopaedic and occupational health experience primarily treating patients with musculoskeletal pain disorders. Dr. Horn's clinical experience has influenced her research interests by understanding pragmatically how the timing and delivery of healthcare services, specifically physical therapy, affect clinical outcomes, healthcare utilization, and costs in patients with musculoskeletal spine pain.
Education
Post-Doctoral Fellowship, New Investigator Fellowship Training Initiative (NIFTI), Foundation for Physical Therapy, 2016

PhD, Rehabilitation Sciences, University of Florida, 2013

MPH, Epidemiology,  University of Florida, 2011

DPT, Doctor of Physical Therapy, University of Florida, 2010

BS, Psychology, Oklahoma State University, 2005
Practice
Orthopaedics, Occupational Health
Research
Dr. Horn's research is focused on understanding the role that healthcare providers, including physical therapists, play in managing patients with musculoskeletal neck pain and how different management pathways affect patient-centered outcomes and healthcare utilization and costs. The ultimate end goal of this research agenda is to optimize the delivery of healthcare to realize both direct and indirect healthcare benefits and cost savings for patients, healthcare providers, and payers.  
Recent publications
Awards and honors
Best Research Platform Presentation. Research Committee, Section on Health Policy and Administration. February 2016.
Traveling Research Fellowship Grant. Section on Research, American Physical Therapy Association. 2015
Graduate Student Travel Grant. University of Florida College of Public Health and Health Professions. 2010
Outstanding Honors Research Project Award ( Co-author and Mentor to awardee). University of Florida College of Public Health and Health Professions. 2009. 
Student Developing Leadership Award. Florida Physical Therapy Association. 2009.
Shands Auxiliary Scholarship. University of Florida College of Public Health and Health Professions. 2009.
Claudette Finely Scholarship for Excellence in Anatomy. Department of Physical Therapy, University of Florida. 2008.
Florida Public Health Association Graduate Scholarship. Florida Public Health Association. 2007.
Wentz Research Scholarship. Oklahoma State University. 2004