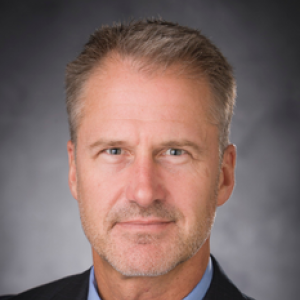 Director of Clinical Facilitation Research, Department of Orthopaedic Surgery; Director, Duke Center of Excellence in Manual and Manipulative Therapy; Professor in Orthopaedic Surgery, Core Faculty
chad.cook@dm.duke.edu
Interprofessional Education and Care Building (IPE)
919-684-8905
Dr. Cook is a clinical researcher, physical therapist, and profession advocate with a history of clinical care excellence and service. His passions include refining and improving the patient examination process and validating tools used in day-to-day physical therapist practice.
Dr. Cook has authored or co-authored three textbooks, has published over 350 peer-reviewed manuscripts, and lectures internationally on orthopedic examination and treatment.
Education
Certificate, Chronic Pain Management, McGill University, Montreal, Quebec, 2015 – 2017

Ph.D., Consumer Economics, Texas Tech University, Lubbock, Texas, 2003

MBA, Global Management, University of Phoenix, Phoenix, Arizona, 1999

BS, Physical Therapy, Maryville University, St. Louis, Missouri, 1990
Teaching
Secondary Appointments/Adjunct Positions
Department of Population Health Sciences, Duke University


 

Duke Clinical Research Institute (DCRI)


 

Conjoint Faculty, University of Newcastle


 

Adjunct Faculty, Youngstown State University
Practice
Fellow of the American Academy of Orthopaedic Manual Physical Therapists; has specialized in manual therapy for over 25 years.
Grant Funding
NIH U24 ForceNET. PI NIH NCCIH-NINDS/U24 U24#13423620


 

NIH/DoD/VA Co-I AimBack. NIH/VA/DoD UG3/UH3: UG3AT009790
Center of Excellence in Manual and Manipulative Therapy
Research
Primarily interested in examination and conservative or surgical treatment of orthopedic-related conditions.

Senior Associate Editor for the British Journal of Sports Medicine

Special Topics Editor for the Journal of Orthopedic and Sports Physical Therapy
Research
Primarily interested in examination and conservative or surgical treatment of orthopedic-related conditions.

Senior Associate Editor for the British Journal of Sports Medicine

Special Topics Editor for the Journal of Orthopedic and Sports Physical Therapy
Awards and Recognitions
John McMillian Mennell Career Service Award, AAOMPT 2021

Catherine Worthingham Fellow, APTA 2019

Pauline Cerasoli Lecturer, APTA 2017

Walsh University Scholar, 2013

Williams Evans Research Fellow, University of Otago, 2009, 2012

Dorothy E. Baethke - Eleanor J. Carlin Award for Excellence in Academic Teaching, APTA 2009

Helen May Bradley Career Achievement Award-Maryville University, 2007

Jan K Richardson Excellence in Teaching Award-Duke University DPT program, 2006, 2007, 2009

Texas Tech University Banner Bearer, 2003
Recent publications
Awards and honors
Catherine Worthingham Fellow- American Physical Therapy Association, 2019

Pauline Cerasoli Lecturer - American Physical Therapy Association, 2017

Dorothy E. Baethke—Eleanor J. Carlin Award for Excellence in Academic Teaching, 2009

Williams Evans Research Fellow, University of Otago, 2012

University of Newcastle, Australia, Research Fellow, 2015

AAOMPT/Dick Erhard Excellence in Research Award. First author in 2011 (co-author in 2012 and 2013)

Jan Richardson, Excellence in Teaching Award-Duke University, 2006, 2007, 2010

Helen May Bradley Career Achievement Award-Maryville University, 2007