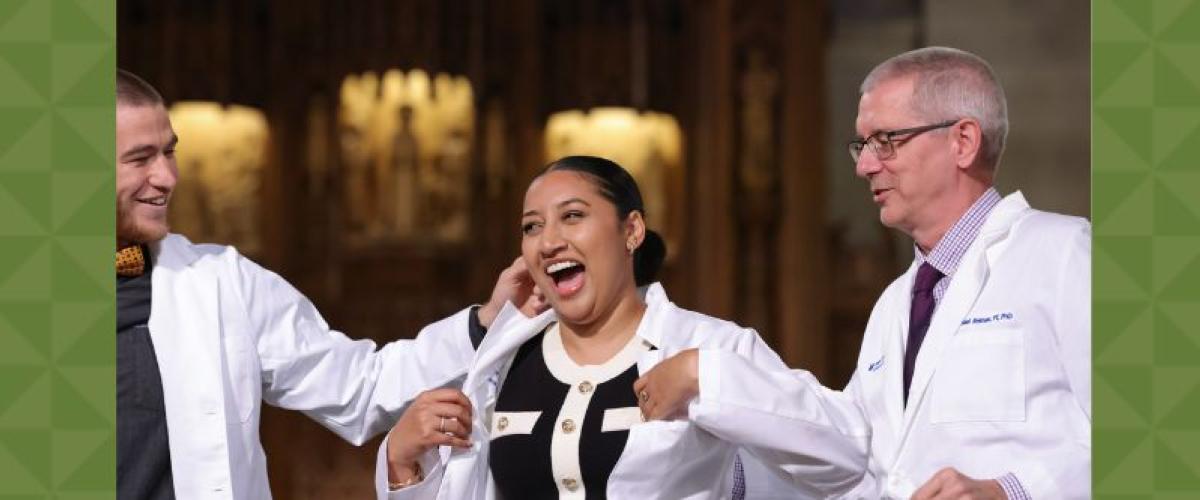 The Doctor of Physical Therapy program builds on a rich history and continues to pioneer innovative approaches to training the next generation of leaders who excel as clinicians, researchers, and advocates. 
Certificate program: A foundation of excellence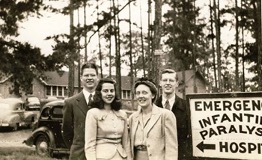 During World War II there was an urgent need to help soldiers recover from wounds suffered in combat. In 1943, Helen Kaiser, then a physical therapist at Mt. Sinai Hospital in Cleveland, came to Duke to establish a post-baccalaureate Physical Therapy certificate program in the Duke University School of Medicine.
From certificate to doctorate
In 1970, the curriculum underwent a major revision when the Graduate School of Duke University elevated the program to the Master of Science degree.
In 1998, at the urging of the Chancellor of Health Affairs, the School of Medicine, and the administration of the Graduate School, the Board of Trustees replaced the Master of Science degree with the Doctor of Physical Therapy (DPT), further elevating Duke's standing in the field—not to mention raising national and international standards for physical therapist education.
Never resting on our laurels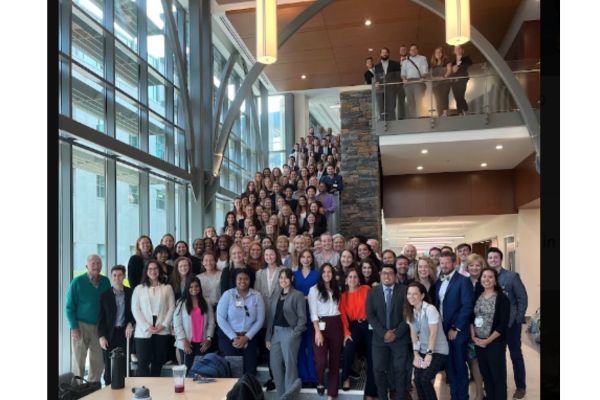 Today, the DPT program continues to evolve as it prepares students to become leaders in both clinical and research settings. In 2020, the Duke Physical Therapy program welcomed W. Todd Cade, PT, PhD as its director. Dr. Cade is an NIH-funded researcher and currently holds or has held several positions of academic leadership including currently serving as a member of the Scientific and Medical Advisory Board for the Barth Syndrome Foundation, previously serving as the Chair of the Scientific Review Board for the Foundation for Physical Therapy Research and for nine years serving as an Editorial Board member of Physical Therapy Journal. Our program's strong commitment to teaching, along with our broadening research capabilities, expanding clinical opportunities, and solid funding, create an ongoing opportunity to write new chapters in its distinguished history.
​​​​​​​Our chairs: Leaders in physical therapy
Emblematic of the program's stability and prestige, Duke Physical Therapy has had only six chairs in its history, five of whom have been presidents of the American or Canadian primary, national Physical Therapy Association(s).
Helen Kaiser, PT, President  (1938-1940)
Robert Bartlett, PT, FAPTA, President   (1976-1979)
Jane Matthews, PT, President (1985-1991)
Jan K. Richardson, PT, PhD, OCS, FAPTA, President  (1997-2000)
Michel Landry, PT, MBA, PhD, Canadian PTA President  (2011-2018)
W. Todd Cade, PT, PhD  (2020–present)