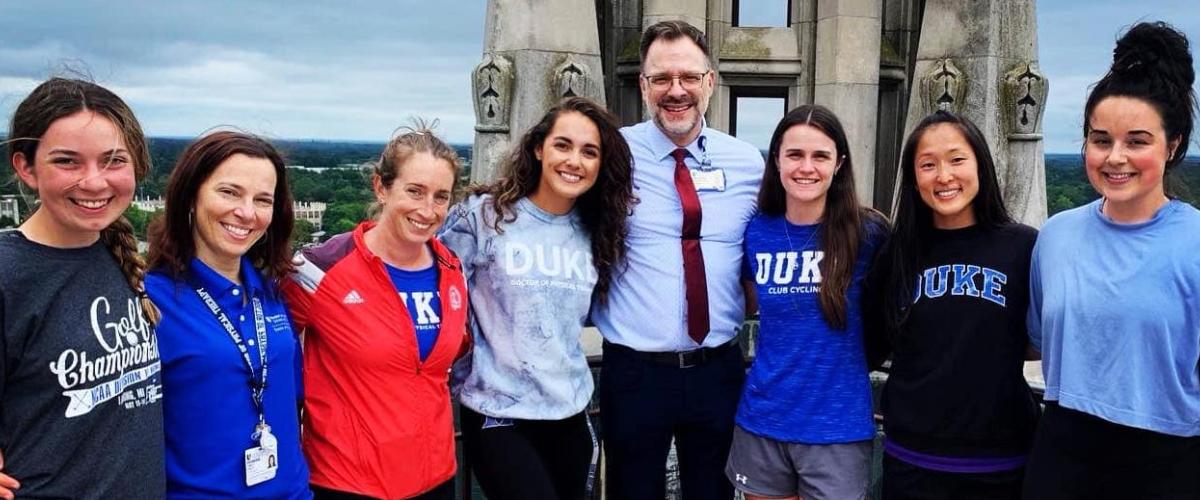 Through excellence in teaching, evidence-based clinical practice, and cutting-edge research, the Doctor of Physical Therapy (DPT) program at Duke is committed to producing the next generation of leaders in the field of physical therapy. 
Each year, 200+ students work with faculty, clinical educators, and staff who are actively engaged in exploring clinically relevant research to promote the health of patients and populations. The Doctor of Physical Therapy Program at Duke University has had an average graduation rate of 100% for the past 3 years (2019-2021), including both voluntary withdrawals and academic withdrawals. Our students have a 100-percent ultimate pass rate (2017-2020) on the national licensing examination for physical therapists, and the employment rate for our recent graduates is 100 percent (2018-2020).

Duke offers a wide range of programs and services that support the optimal development and well-being of students in all aspects of their lives, and provides opportunities for students both in and out of the classroom. Each heading is linked to more information.

There are many ways for students to connect with their classmates, as well as numerous opportunities to engage with the Duke and Durham communities. The activities and positions below represent the involvement from our current students. While this list is not exhaustive, it will give you an idea of the rich opportunities students have while attending Duke DPT.
Student Governance
Student government: President, Vice President, Treasurer, Secretary

Extra-DPT Class Representatives: GPSC Representative, Med School Representative

Intra-DPT Class Representatives: Intramural Representative: Webmaster and Technology Representative, Blood Drive Coordinator, Class Historian, Philanthropy Chair, Community Service Chair

Committees: Admissions, DPT 5K, Social, Outreach, and Fundraising Committees
Community Service and Volunteer Opportunities
Intramural Sports
Intramural sports include soccer, basketball, volleyball, flag football, softball, racquetball, and ultimate Frisbee.