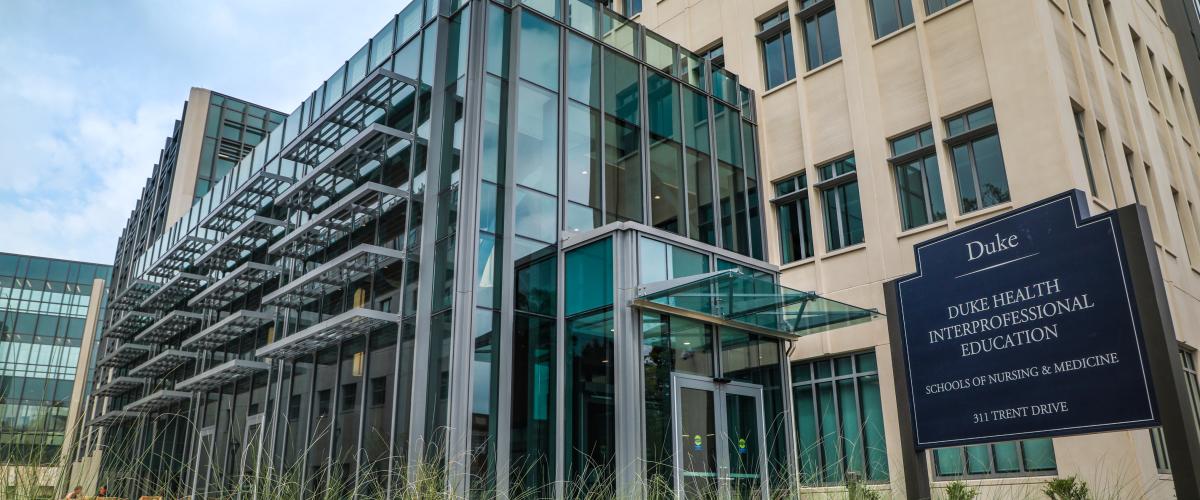 Duke DPT students have a wide variety of opportunities for interprofessional education on campus, throughout the community, and across the region. Through curricular and co-curricular programs and activities, interprofessional education empowers students to become change agents for team-based healthcare across our nation and around the globe.
Duke Health Center for Interprofessional Education and Care 
The DPT program is a partner in the Duke Health Center for Interprofessional Education and Care (IPEC), which brings together the people, programs, and pathways needed to prepare the collaboration-ready and practice-ready workforce. 
IPEC engages all of Duke's first-year health profession students across five professions. Learners come from both the School of Medicine and the School of Nursing and include medical, bachelor's, advance-practice nursing, physician assistant, occupational therapy, and physical therapy students. By collaborating with their interprofessional peers in classrooms, clinics, and communities, DPT students learn to build bridges across professions and disciplines to improve health and healthcare for the people we serve.