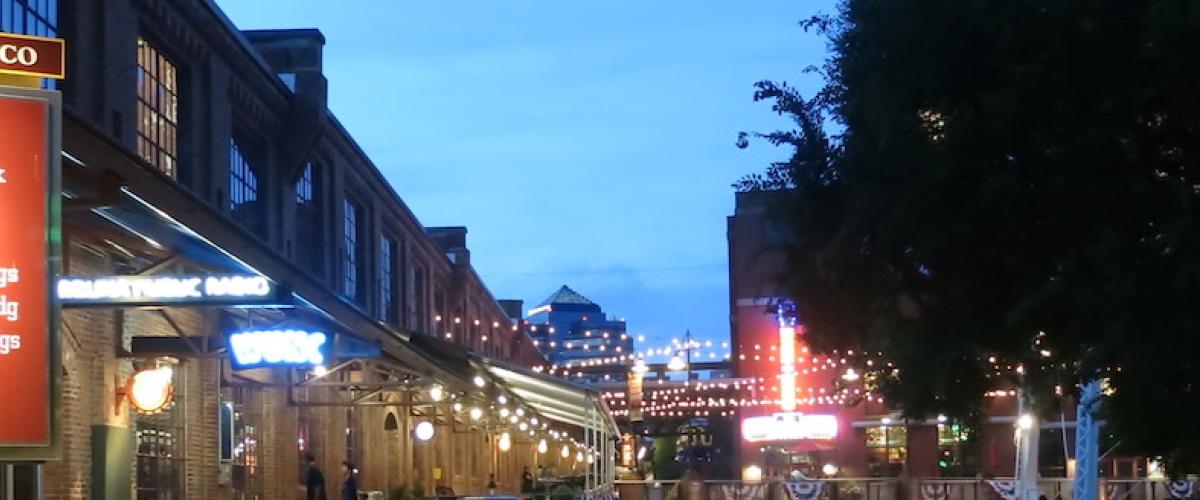 Along with Raleigh and Chapel Hill, Durham is one of the three cities that form The Triangle, named for the Research Triangle Park. With over 200 companies employing 60,000 workers and contractors, RTP is one of the most vibrant corporate and scientific research and development centers in the world.
The area is home to eight colleges and universities, including Duke, North Carolina State University, and the University of North Carolina at Chapel Hill. Together they help create an active intellectual, cultural, entrepreneurial, and recreational environment, not to mention one of the world's largest concentrations of PhDs and MDs.
Durham
Known as the City of Medicine, Durham in recent years has become something of a cultural mecca. It gets regular mention now as a foodie paradise, and is a must-stop for artists and entertainers, thanks to many clubs and performance venues, including the Durham Performing Arts Center, or D-PAC, which opened in 2008.
Durham has a moderate, four-season climate and is consistently ranked among the best places in the US to live and do business. Throughout the year, people are able to take advantage of miles of interconnected trails, greenways, bike paths, and outdoor athletic and recreation areas.
Durham is also in a great location. North Carolina's beaches are just a few hours to east and the Blue Ridge and Great Smoky Mountains are a few hours to the west. The Raleigh-Durham International Airport is about 20 minutes from Duke's campus and offers access to destinations worldwide.
Durham Dining and Nightlife
Durham offers many options for dining, with fantastic restaurants bordering all sides of the Duke campus.
Ninth Street is home to eateries featuring Asian, French, seafood, and Latin American specialties, not to mention great burgers and fries.

Brightleaf Square offers a wide variety of restaurants and bars, many with outside dining options.

The American Tobacco Historic District offers five distinct dining options all just a quick walk from the Durham Bulls Athletic Park, home to the Tampa Bay Rays Triple-A affiliate, and the Durham Performing Arts Center.
Check out what The New York Times has to say about dining in Durham. Around Durham, you'll have no trouble finding great pizzerias, coffee shops, bakeries, and quick-bite eats. It's all part of vibrant life with easy access to the Duke campus.
Durham and The Triangle
Duke