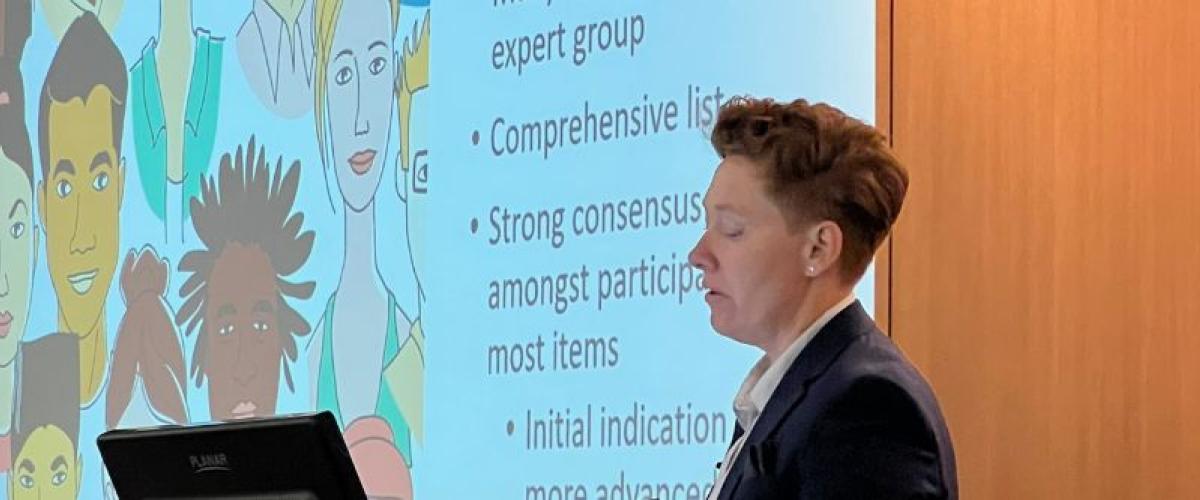 Our Faculty Development Residency program is the first of its kind and one of only four in the nation accredited by the American Board of Physical Therapy Residency and Fellowship Education (ABPTRFE).
The Duke University Doctor of Physical Therapy Division Faculty Development Residency begins every year in August.  The application will open on Oct. 15, 2023, for residents matriculating in August 2024. 
Our program has a long history of leadership and expertise in both didactic and clinical education and is a national leader in credentialed residency and fellowship programs. A wide range of resources within the Duke University Health System, the Duke School of Medicine, and partner institutions enhance the development of educators. 
Our Faculty Development Residency program has been accredited by the American Board of Physical Therapy Residency and Fellowship Education (ABPTRFE). 
For more information about the residency and the application process, please contact Dr. Kyle Covington at kyle.covington@duke.edu
Apply
Applications for the DPT Faculty Development Residency must be submitted through the Residency and Fellowship Physical Therapy Centralized Application Service (RF-PTCAS). Learn more about the application process.
Key dates 
October 15: RF-PTCAS Application opens
December 31: Application deadline
Criteria for residency selection
Participate in a competitive nationwide application pool that will matriculate candidates chosen based on their experiences, qualifications, and interests

A Doctor of Physical Therapy degree 

Eligible for licensure in the state of North Carolina

Minimum of four years of practice experience at the time of application

Demonstrated experience in teaching physical therapy

Two professional letters of recommendation submitted through RF-PTCAS

A focused area of clinical experience, though not required, will be viewed favorably

Eligible applicants will be invited for an interview

New faculty residents will enter each year from July–August
Expected effort and compensation
24-month residency

0.8 FTE in the Doctor of Physical Therapy program

A minimum of 30 hours per week of instructional preparation, classroom, and laboratory teaching, and student assessment

0.2 FTE in clinical practice with a local health system or private clinic is recommended
Required resident mentoring
Each resident will have regular mentoring sessions with the residency director(s), Initially, once a week, progressing to twice a month

Twice monthly mentoring sessions with the DPT Faculty mentor

Identification of an external mentor with quarterly mentoring sessions

Regular mentoring sessions with other DPT faculty and residency partners at other campuses.
Residency curriculum
24 didactic modules covering topics including, classroom management, test writing, academic advising, higher education structure, educational assessment, accreditation, and team-based learning

Matriculated residents will be assigned to teach in focus areas of their interest, including but not limited to: clinical education, musculoskeletal PT, neuromuscular PT, or other components of the standard DPT curriculum

One capstone educational project
Supervised didactic teaching
Each resident will be assigned to manage didactic content in a focus area.

Each resident will be assigned other didactic content as needed.

Residents will regularly undergo 360-degree evaluations of their classroom management, teaching, and student assessment.

In the case of a resident interested in clinical education, supervised teaching may be replaced by clinical education administration
Additional educational opportunities
Teaching and committee opportunities across the health system that focus on interprofessional education

American Physical Therapy Association conferences: Educational Leadership Conference, Combined Sections Meeting, Carolina Clinical Education Consortium Spring/Fall meetings

Medical Education Grand Rounds

Duke AHEAD events

Duke Teaching for Equity Fellowship
Residency Outcomes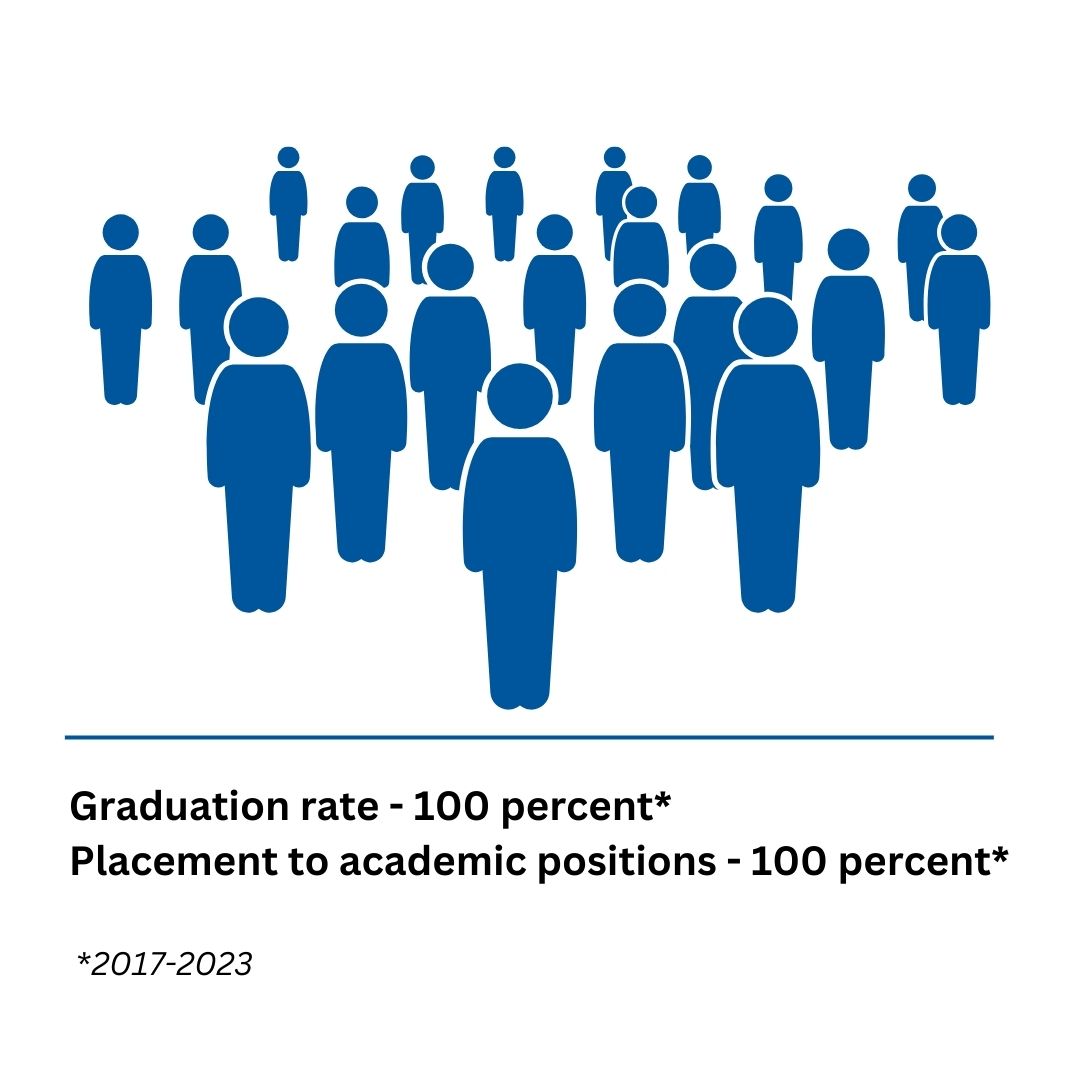 Duke University is an Affirmative Action/Equal Opportunity Employer committed to providing employment opportunities without regard to an individual's age, color, disability, gender, gender expression, gender identity, genetic information, national origin, race, religion, sex, sexual orientation, or veteran status.
Duke aspires to create a community built on collaboration, innovation, creativity, and belonging. Our collective success depends on the robust exchange of ideas-an exchange that is best when the rich diversity of our perspectives, backgrounds, and experiences flourishes. To achieve this exchange, it is essential that all members of the community feel secure and welcome, that the contributions of all individuals are respected, and that all voices are heard. All members of our community have a responsibility to uphold these values.