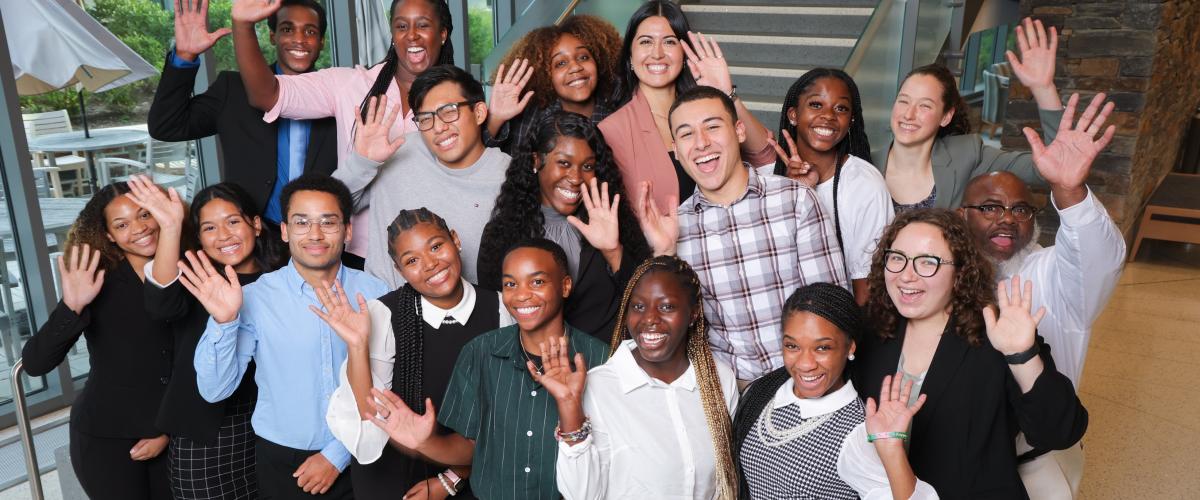 Are you interested in the profession of Physical Therapy or related health care fields? If your answer is YES, then the Duke DPT Summer Discovery Program was created with YOU in mind!
This year's Summer Discovery Program was held from Monday, June 27–to Friday, July 1, 2022 and was hosted in person AND virtually. 

The application cycle is closed for the 2022 session. We hope that you are able to participate in our program next year.
Eligibility
Currently be enrolled in an accredited undergraduate institution as a Freshman, Sophomore, Junior, or Senior
Have an undergraduate cumulative GPA of 3.0 or higher
Fulfill one or more of the following:

Underrepresented Minority
First-generation to go to college
Economically Disadvantaged
Interested in serving underserved populations
The Program
The Summer Discovery Program is designed to expose undergraduate students with a keen interest in PT to the profession of physical therapy and to the Duke DPT experience. This program is for students interested in the profession of physical therapy, especially those from demographic communities that are currently underrepresented among licensed physical therapists.
This is an intensive week that will immerse participants completely in the profession of physical therapy. At the end of this week, participants will have gained exposure to multiple areas in the profession and have the information needed to be more competitive and to more effectively matriculate into doctor of physical therapy programs.
Participants will have access to some of the top faculty in the profession of physical therapy; will have interdisciplinary opportunities (PTs, OTs, nurses, exercise physiologists, etc.); receive mentorship from current Duke DPT students, faculty, local clinicians, and admission specialists.
Objectives
Participation in the Duke DPT Summer Discovery Program will provide:
Engaged, structured exposure to:

Physical Therapy as a profession, including career tracks and specialties
Duke DPT course content and learning opportunities

Meaningful interactions with current students, faculty, alumni, and staff
Mentorship as it relates to the DPT program, applying, and matriculation process 
Continued mentorship after the conclusion of the program
Logistics
Participation includes a 4-day summer immersion experience held virtually at no cost to invited students. 
Attendance at all program events is required for all participants.
Eligibility
The program is open to current undergraduate students interested in the profession of physical therapy and/or related health science professions. If a student is a current undergraduate student at the time of application, then they are eligible to apply. The program is open to all applicants; however, it is our hope to encourage applicants who are from groups underrepresented within the profession of physical therapy, disadvantaged/first generation to attend college, or students interested in serving underrepresented populations.
Successful applicants will:
Have a minimum cumulative undergraduate GPA of 3.0