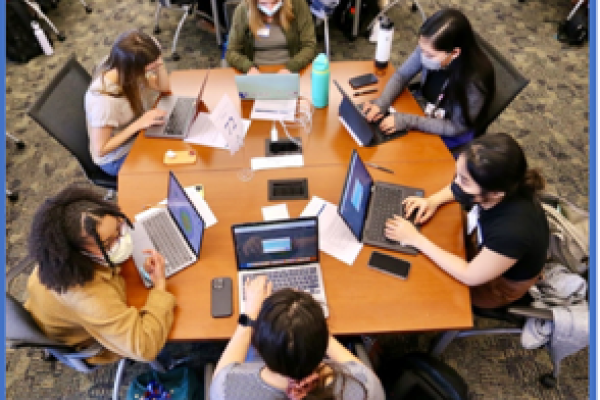 IPEC Foundations of Learning in Interprofessional Practice (FLIP) Workshops give students the foundation for learning and working within an interprofessional collaborative practice. Students learn about the values and ethics of their peers, along with their training requirements, roles and responsibilities, areas of expertise, involvement with patients, and interprofessional communication on the healthcare team.  This foundational training helps students apply the principles of teamwork; and develop strategies for working across professions to address diversity, equity, inclusion, and wellness.
IPE Conferences and Seminars offer students of all health professions students with numerous opportunities to learn and interact with others. The sessions feature an interprofessional case review with students from different professions and commentary by an expert panel of providers.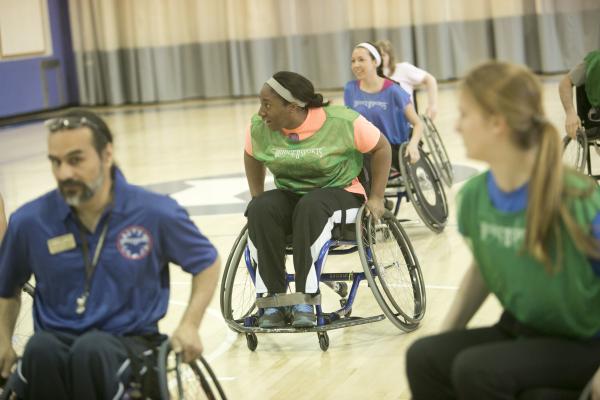 IPE Adapted Sports Experiences engage students from the Duke DPT, OTD and PA programs. Students observe and actively participate in adapted sports with athletes from the community. Presented in partnership with community partners, the sports include wheelchair basketball, sitting volleyball, boccia ball, and hand-cycling.
The IPE Clinic is a flagship interdisciplinary clinic at Duke University Hospital Emergency Department that promotes interprofessional medical collaboration and clinical skill application through direct patient care, with direct supervision and feedback. The Geriatric Ambulatory Care Interprofessional Education (IPE) Clinic provides annual Medicare and follow-up visits for residents at The Forest at Duke, a retirement community.
Social and service-learning events facilitate student engagement, health and wellness, community service, and education. Many are held in collaboration with Duke's Medicine in Motion chapter. Events have included self-care evenings, Black history skate night, and hikes. Service-learning events engage students in building awareness and fundraising for Durham community programs. 
The annual Haunted Hospital event held in the School of Nursing gives students the opportunity to socialize and learn by interacting with the educational simulations for nursing, medicine, physical therapy, physician assistant, and occupational therapy.