Thank you for your interest in supporting the Duke Doctor of Physical Therapy program!
The Duke School of Medicine and Department of Orthopaedics are actively working to increase contributions in support of both our annual fund and student scholarships.
The Duke Doctor of Physical Therapy Program is ranked the #7 Physical Therapy Program in the country by U.S.News & World Report and our students have a 100 percent ultimate pass rate on the national licensing examination for physical therapists, and the employment rate for our recent graduates is 100 percent.
This is all wonderful for graduating students, current students, and prospective students to know as they either graduate, continue their education, or consider our program. It is also great for our alumni to know and to feel great pride in where they received their education and training.
Class of 2023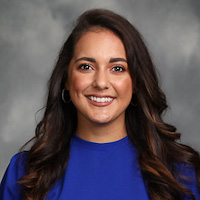 Genna Locklear
Class of 2024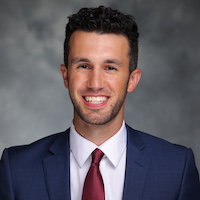 Tim Dow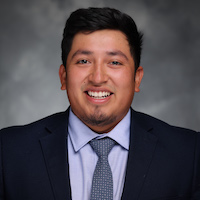 Juan Chavez Casiano 
Class of 2025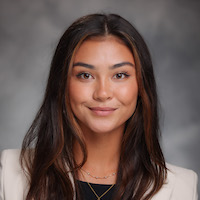 Halle Anderson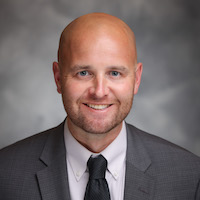 Spencer Green 
You can make a difference in the Duke DPT Program in two ways:
Helen Kaiser Scholarship Fund provides scholarships for current students in the program.

DPT Annual Fund's unrestricted dollars touch every area of the DPT Program and ensure state-of-the-art education and training for future physical therapists.
We are grateful to you and the other alumni of the Duke Doctor of Physical Therapy Program for your support and your esteemed partnership as we educate future leaders in health and medicine. We are making forward progress because of your meaningful generosity.
Ways to give
Make a gift to the Duke Doctor of Physical Therapy Gift Fund 
Make a gift to the Helen Kaiser Award Fund
If you would prefer to send a check, mail your gift to the Office of Alumni and Development Records, where all charitable contributions to Duke University and the Duke University Health System are processed. Please make all checks payable to Duke University and write either DPT: Helen Kaiser or DPT: Annual Fund in the memo.
Address
Alumni and Development Records
Duke University
700 W. Main Street, Suite 110
Durham, NC 27701
Phone: 919-684-2338
Fax: 919-684-8527
Questions? Please contact John McCall at john.mccall@duke.edu to answer any questions regarding your gift or contributions that you would like to make.
Every gift makes a difference. Thank you for your support!