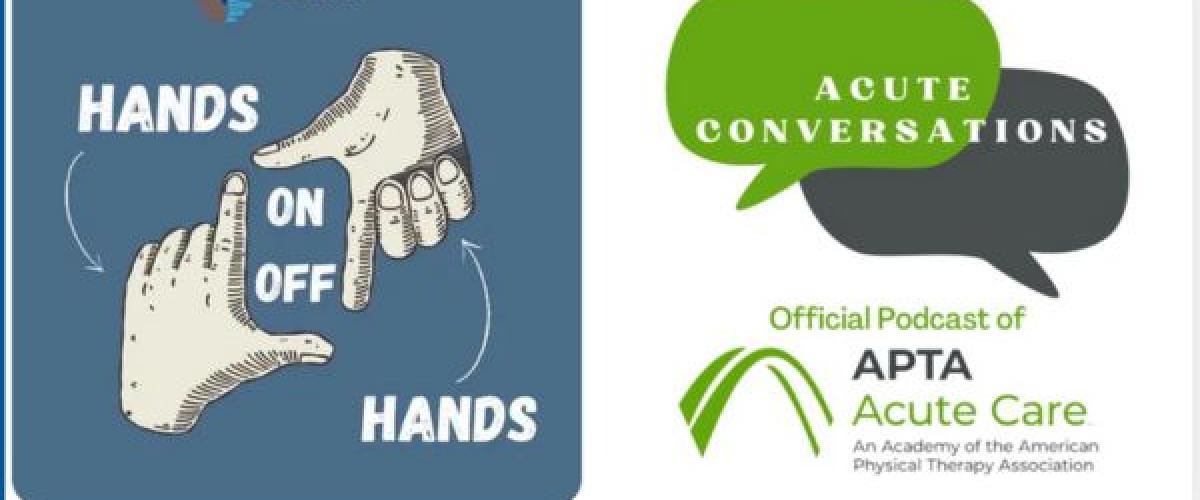 Several of our faculty members are involved in co-hosting and managing popular PT podcasts.
Ashley Poole, PT, DPT, is a cohost of Acute Conversations, an official American Physical Therapy Association (APTA) podcast.
Chad Cook, PT, PhD, MBA, FAPTA, hosts Shop Talk with researchers about their recent PT studies. He directs the Centers for Excellence in Manual and Manipulative Therapy (CEMMT), which focuses on the dissemination of evidence associated with manual therapies through "living" systematic reviews, a repository of study summaries, an active social media presence, a monthly blog, and patient-facing materials.
Derek Clewley, DPT, PhD, co-hosts Hands on Hands Off as part of CEMMT.  He is the center's associate director.