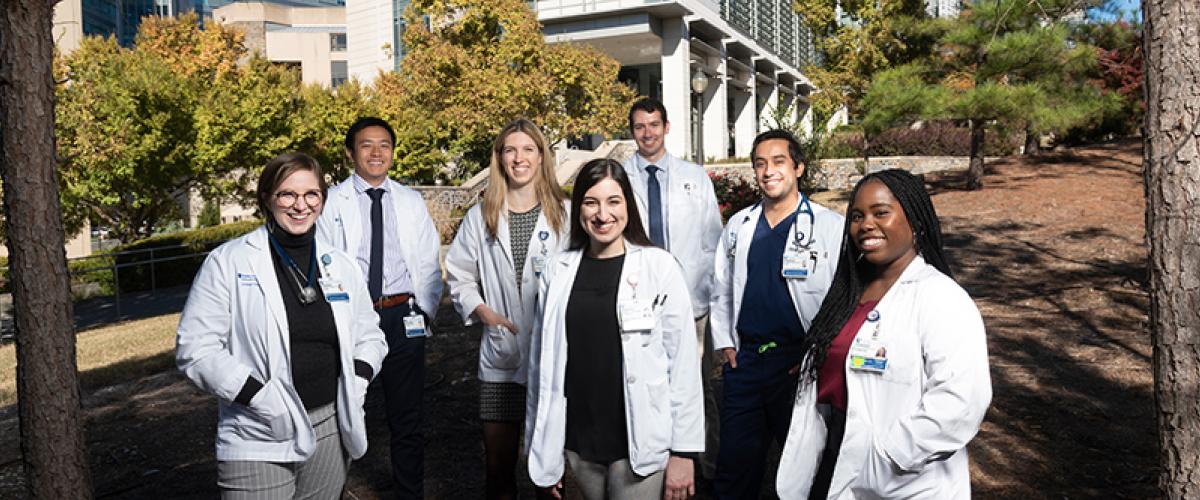 Preparing the Next Thought Leaders in Medicine, Research and Patient Care
COVID-19 Update: As per Duke policy, all staff in the Office of Admissions in the Duke School of Medicine are working remotely until further notice. To contact us, please email: medadm@dm.duke.edu
"We're interested in people who are well-rounded, who have taken time to venture outside their own comfort zones to see sides of life very different from what they're used to - people with a strong sense of humanism and service to others. We're interested in the smartest students, who are going to make the most of the resources Duke has to offer, who will be leaders in medicine, research and clinical care."
--Brenda Armstrong, MD,
Former Senior Associate Dean for Student Diversity, Recruitment, and Retention 
The referenced media source is missing and needs to be re-embedded.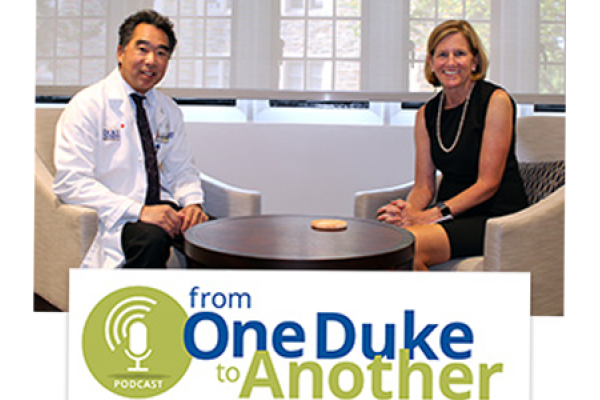 A Conversation with Dr. Linton Yee Associate Dean of Admissions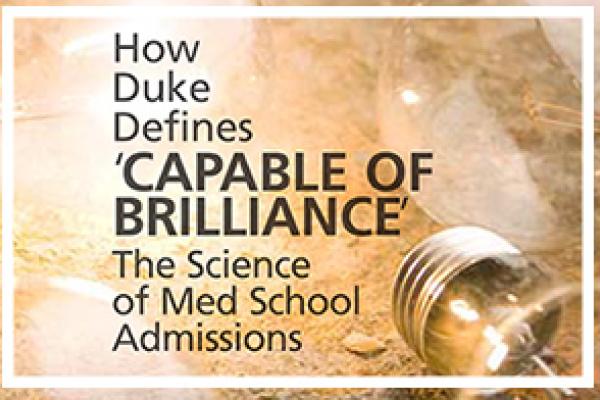 How the School of Medicine defines 'Capable of Brilliance.'
A DukeMed Alumni News article that explores the Science of Med School Admissions
Annual Security and Fire Safety Report
The Annual Security Report and Annual Fire Safety Report include institutional policies concerning campus safety and security, as well as statistics for the previous three years concerning reported crimes that occurred on Duke University property and on public property adjacent to campus and fires that have occurred in residence halls. A copy of these Reports can be obtained by contacting the Duke Police Department at (919) 684-4602 or writing to 502 Oregon Street, Durham, NC 27708 or by accessing: https://police.duke.edu/news-stats/clery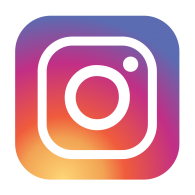 Follow @DukeMDProgram on Instagram to learn what life as a Duke medical student is like. Students share about their lives, coursework, research projects, extracurricular activities and more in posts and stories.