Trent Semans Center for Health Education
The Mary Duke Biddle Trent Semans Center for Health Education is the main educational facility for the Doctor of Medicine (M.D.) program. The six-story, 104,000-square-foot health education building opened to students in 2013 and features a floor dedicated to simulation laboratories that can transform from mock clinical exam rooms to surgery suites and emergency rooms.
Medical education administrative offices are located on 8 Searle Center Drive, Durham, NC 27710, behind the Bryan Research building and next to the Medical Center Library & Archives.
More Educational Facilities
Duke University School of Medicine's many health education programs use facilities on and off campus.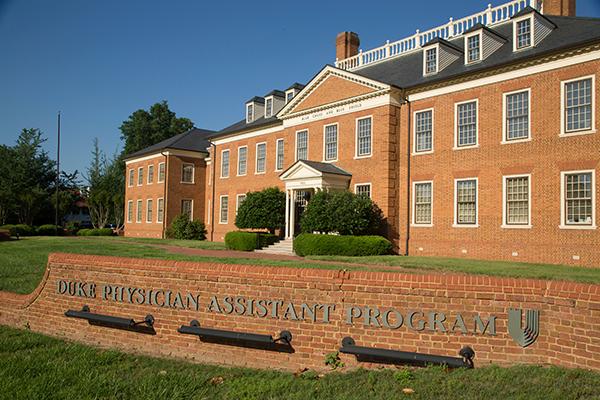 Physician Assistant Program Building
The Duke Physician Assistant Program is located near downtown Durham at 800 S. Duke Street in the former headquarters of BCBS of North Carolina. The building was completely gutted and adapted for the PA program in 2009. This 34,000-square foot building has state-of-the-art educational spaces including an electronic master classroom, small group rooms, multiple physical diagnosis suites, diagnostic methods laboratory, clinical simulators, student gathering and study spaces, conference rooms and faculty/staff offices. Parking is free and adjacent to the building.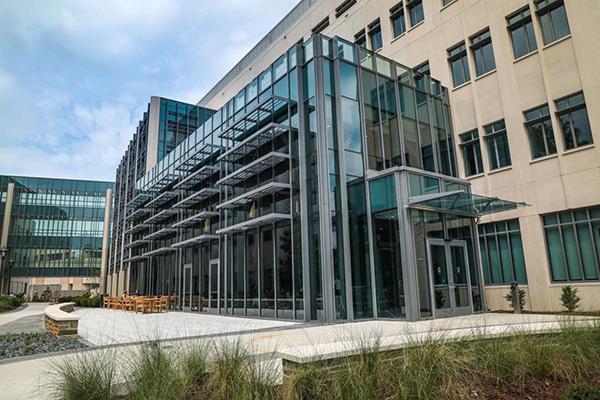 Interprofessional Education Building
In August 2019, the Interprofessional Education Building opened at 311 Trent Drive. This 105,000-square-foot facility is home to Duke Orthopaedics, Duke Doctor of Physical Therapy program, and the Occupational Therapy Doctorate program. Our DPT and OTD students collaborate with nursing students also in the building. This IPE building is a light-filled, five-story facility is shared with DPT, School of Nursing, and OTD. The building includes space for research, PhD program, post-doctoral, student services, global health, standardized patient rooms, Health Innovation Lab, a 96-seat classroom, multiple break out rooms, and faculty and staff offices.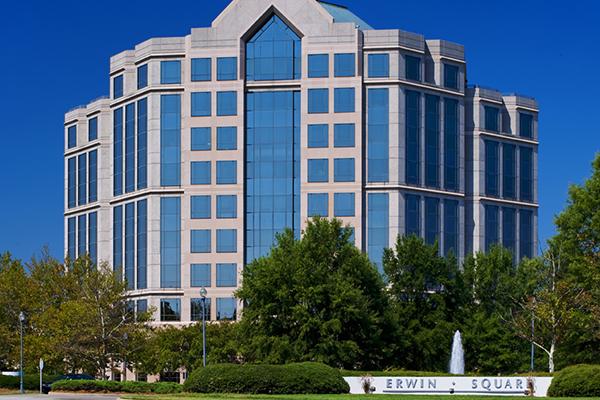 Erwin Square
Built in 1989 and renovated in 2019, Erwin Square serves as additional classrooms and labs for the Doctor of Physical Therapy and Occupational Therapy Doctorate programs. Erwin Square, located at 2200 W. Main Street, includes flexible-use classrooms and an Activities of Daily Living (ADL) suite. The ADL Laboratory is an active learning classroom space that includes a functional kitchen, bedroom, bathroom, living room, and laundry.  It allows students to seamlessly apply knowledge and skills into practice. The Clinical Skills Lab features traditional equipment found in a clinical setting including high-low tables; traction tables; therapeutic exercise equipment; and traditional clinical modality equipment such as fluidotherapy, consultation spaces, plinth tables, a walking track, and OTD and DPT equipment.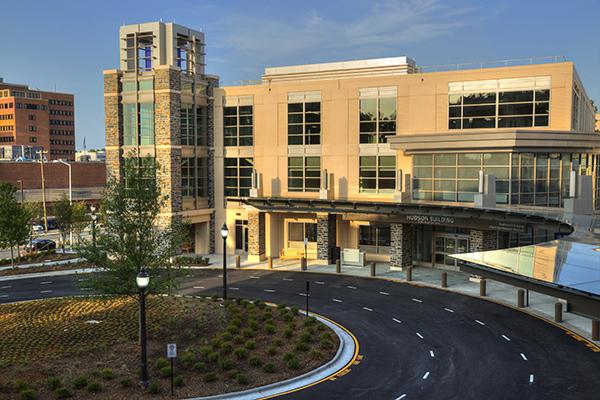 Hudson Building at Duke Eye Center
Students in the Ophthalmic Technician Program train in a new, dedicated classroom and real-world clinical training space that opened in 2016 in the Hudson building, a state-of-the-art clinical pavilion on the Duke University Medical Center campus, located at 2351 Erwin Road in Durham. The Ophthalmic Technician Program is an affordable, accelerated (one-year), comprehensive program that prepares students for the Certified Ophthalmic Technician (COT) exam. OpTechs are critical skilled allied health professionals who work under the direction of an ophthalmologist.