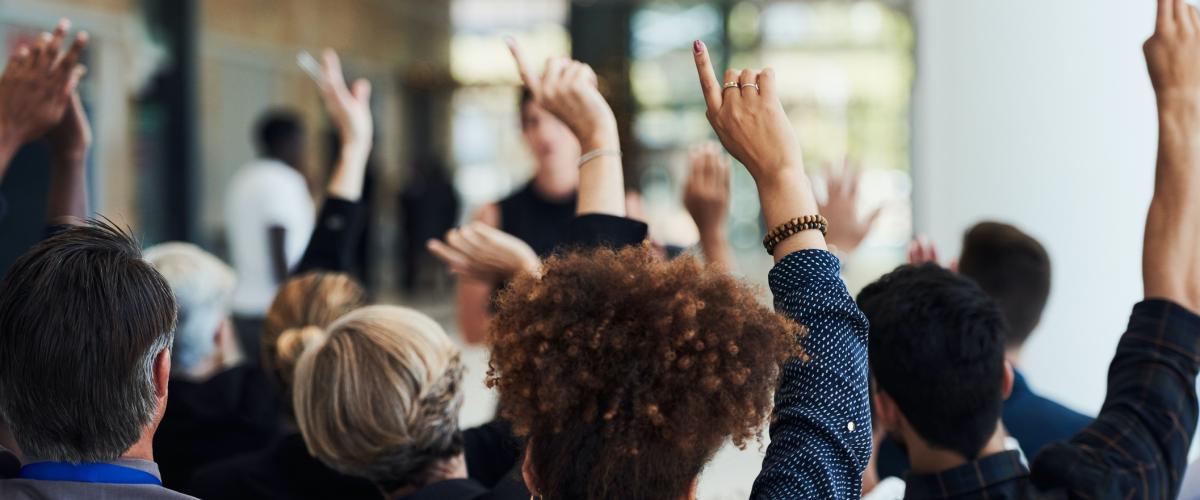 Eligibility
No. We welcome students with Bachelor's or Master's degrees from all different educational backgrounds and fields of study.
Yes. All international applicants (Canadian institutions included) must have their foreign transcripts evaluated by the World Education Service and have that evaluation submitted directly to the Occupational Therapy Application Service (OTCAS) (study abroad courses do not apply if they are listed on the USA-transcript). Please note that the OTCAS transcript verification process can take 4–5 weeks.
AP credits that are accepted by your undergraduate institution are also accepted as part of your  OTD application, but may not be used to fulfill Prerequisite Knowledge Domains. 
We will accept coursework from a community college that has been accepted by your undergraduate degree-granting institution. If the online course was administered by an accredited undergraduate institution that can provide a transcript that includes the course, OTCAS will verify it and include it in your GPA calculation. 
Our unique curriculum does not allow the transfer of students to our program. 
Yes. Eligible applicants include individuals who have been granted Deferred Action for Childhood Arrivals (DACA) by the U.S. Citizenship and Immigration Services at the time of the applications as well as undocumented students. If admitted, undocumented students could be eligible for institutional financial aid on the basis of financial need.
We require applicants to have completed a Bachelor's or Master's degree from a regionally accredited college. Degrees in progress are considered as long as the completion date is prior to matriculation.  
No. If you already have a Master's in Occupational Therapy and want to pursue a doctorate degree, a "post-professional OTD" is the program you are looking for. At this time, Duke does not offer a post-professional doctorate program. 
Duke does not require a GRE score and it is not a factor in admissions.   
Pass/Fail classes are accepted. Your undergraduate institution and OTCAS will determine the weight of these courses regarding GPA. You may use a pass/fail course in which you earned a Pass to fulfill a Pre-requisite Knowledge Domain.
OTCAS only accepts official transcripts. 
All courses used to substantiate the Duke OTD prerequisites must have been completed no earlier than 5 years prior to application. Second career applicants should contact the admission office. More recent prerequisite coursework is valuable as it may demonstrate readiness for entry into a rigorous academic environment. All courses used to substantiate Duke OTD pre-requisites must be completed by December 31 of the application year. 
Application
Duke Application Submission Deadlines (OTCAS verification may occur after the submission date):
Early Cycle: Monday, October 24, 2022
Standard Cycle: Monday, January 16, 2023
We review applications and make offers in two cycles. Early cycle applications are due in October; standard cycle applications are due in January. Interviews are conducted by invitation, in November and February. Offers of admission are made in December and March.
Interviews will be conducted entirely online and are by invitation only in December and February.
Offers of admission will begin in December and continue until all seats are filled.
Our class size is 45 students.  
Because Occupational Therapy is situated at the juncture of the social sciences, biomedical sciences, and the humanities, we want to welcome students with bachelor's degrees in any field. In fact, the Division seeks to admit cohorts rich in disciplinary diversity. Toward this aim and to save the expense of additional coursework, the Duke OTD does not require traditional prerequisite courses. Prerequisite requirements are fulfilled instead through evidence of knowledge mastery in eight areas we consider foundational to studying of occupational therapy and occupational science. We refer to these on the application as the Prerequisite Knowledge Domains. We don't want you to spend money on additional courses if you've already learned the content you need to master for a doctoral program. Instead, Duke requires that you demonstrate your learning of particular topics that will help you succeed in OT practice. You can see details of our prerequisite knowledge domains on the OTCAS website. 
Duke does not have specific pre-requisite course requirements. As long as you can demonstrate you've taken courses that have furthered your learning in the prerequisite knowledge domain areas, you are ready to apply. 
Duke does not require that you complete any observation hours.   
There is no need to submit observation hours to Duke. They will not impact your application either way. 
We encourage you to carefully review the distinctive commitments of the Duke OTD found on our website, including the program's vision, mission, and curriculum design. If these distinctive components resonate with you, use your application to communicate clearly how your background and learning goals for an OTD degree align with the Duke OTD.  
Either is acceptable, however, it may better show your capabilities to take, and do well in, a more rigorous course.
Duke requires evaluations from 3 specific sources--someone who knows your academic performance and potential, someone who has supervised you in a work setting (paid or unpaid), and someone who knows your commitment to service. There is no advantage to sending additional letters beyond the required 3; however, if you need to submit additional letters to meet Duke's evaluation requirements, and you have already used the OTCAS maximum of 5 letters, please use this link to request evaluations external to OTCAS.
Once your application is verified through OTCAS, you will receive an email with a link to the payment website for the $50.00 secondary Duke application fee. We currently accept credit card payments. Please note, we DO NOT accept cash.  
Students who are granted fee waivers by the OTCAS Fee Assistance Program (FAP) will be given fee waivers for the Duke secondary application.  A student must request this waiver by sending in proof of the OTCAS waiver to OTD_admissions@duke.edu once the application is complete. We will not waive the fee for any other requests.
Program Basics
The Duke OTD is a three-year program, including summer terms. Students begin their studies in the fall semester and finish in the spring semester, three years later.
Successful progression is defined as the completion of all year one and year two required courses and all year one and year two required APEx experiences before starting Level II Fieldwork, the completion of all Level II Fieldwork requirements before starting the Capstone Experience, and completion of both Level II Fieldwork requirements and the Capstone Experience within two years of ending didactic coursework. 
All OTD students are required to be full-time students 
As long as it is safe and legal in the state of North Carolina, the city of Durham, and Duke University, this program will be mainly offered in person. Even after COVID, there may be a few courses that will offer partial online delivery, but the bulk of instruction is hands-on and therefore, in person. 
The department employs a number of student workers, including Graduate Assistants. There are also potential opportunities for Research Assistants, as well as various employment opportunities across campus.
Only full-time students are admitted to the OTD program. Due to the rigors of the curriculum, students may find it difficult to work. However, we anticipate some of our students will need to hold flexible part-time jobs either on-or off-campus. Due to the rigor of the program, student employment may jeopardize one's ability to remain in satisfactory academic standing and to successfully complete the program. Full-time participation in the Duke OTD should be each student's first priority.   
All of our information is available electronically via our website. If you have circumstances that require hard copies of information, please contact us directly. 
Visit Duke Student Health for a complete list of immunization requirements for Health Science Students (including OTD).
Students will also need to complete a series of safety modules required by the university and the school of medicine.
A criminal background check (CBC) is a mandatory component of the post-acceptance matriculation process. All admitted students will undergo a criminal background check (CBC) involving federal, state, and local records that extend back a minimum of five years. Matriculation into the program is contingent upon review and acceptance of the applicant's CBC report. A felony conviction may impact your ability to take the certification exam or attain a state license. For more information, contact NBCOT.
For more information about these requirements, please reach out to the fieldwork office: OTD_Fieldwork@duke.edu.
Curriculum
A PhD is a Doctor of Philosophy degree which is more heavily focused on research, requires the defense of a dissertation, and prepares a graduate for a career most often in academia and research in a field. The OTD is a clinical doctorate, sometimes called a "practice doctorate." This degree is more heavily focused on clinical or practice expertise and prepares graduates for research-based practice and the clinical skills for the candidacy exam. 
We offer a full constellation of courses. We will be able to post those to the website once the Duke Registrar approves course names and descriptions. The courses, however, won't be organized by the subspecialties of the field that you named. We are taking a contemporary and occupation-centered approach to occupational therapy education. You will learn the subspecialties, but the courses will foreground the occupational therapy process that cuts across all subspecialties. You'll take courses, for example, on how occupation works in all our lives as a source of health and well-being, courses on what happens when occupation is disrupted, courses on how to enable occupation for people, families, communities, and populations whose occupations have been disrupted. There will also be courses on programmatic interventions, education interventions, research, etc. Every semester will be capped by a week of simulation and a week of practice, so there will be a rich amount of practice-based experiences. 
Duke has fieldwork opportunities in the Raleigh-Durham area, as well as throughout the country. Your fieldwork team will work with you to identify a site that is a good match for your interests and needs. 
All sites are selected and approved by the Academic Fieldwork Coordinator (AFWC) to ensure that experiences align with our curriculum and philosophy of the program. When possible, the AFWC considers the student's preferences for fieldwork experiences, but the primary consideration is based on the quality of education during the fieldwork experience.   
The cost of fieldwork courses is incorporated into tuition. However, costs incurred during fieldwork are the student's responsibility. Potential costs may include housing, travel, and other living expenses, arrangements for pet care, and childcare. 
In collaboration with the Capstone Coordinator and faculty mentorship, Duke OTD students begin preparations for the Capstone project and experience in the first semester of the program. We encourage students with strong preferences regarding Capstone to collaborate with faculty and the Capstone Coordinator to discern the best Capstone site for their learning needs, keeping an open mind to new or previously unidentified possibilities.  
Both degrees currently allow you to practice as an occupational therapist. One key difference between the OTD and Master's degree is the inclusion of the 14-week  Doctoral Project and Experiential Component called the Capstone. The Capstone experience allows students to build on their academic foundation and pursue in-depth an area of professional interest, thus gaining additional leadership, research, advocacy, program development, and practice experience.  
Accreditation
As the ACOTE website notes, there is a risk involved. However, as ACOTE also notes, the number of programs not receiving accreditation is low; we know that those are typically under-resourced programs or programs without experience in the curriculum design and accreditation process. The process has lots of incremental feedback built in to minimize the possibility of not gaining accreditation. In other words, if something were not on the right track, ACOTE would let us know early and often and give us plenty of opportunities to make any adjustments or changes necessary.  We are also lucky that the Duke School of Medicine is fully supportive of the program and is generously providing all of the resources we need to start up a competitive program. 
At its meeting, April 10-11, 2021, ACOTE voted to GRANT CANDIDACY STATUS to the Occupational Therapy Doctoral Program at Duke University School of Medicine, Durham, North Carolina. As a result of this action, the institution may admit students into the Occupational Therapy Doctoral Program according to the approved timeline (August 2021) and may proceed to the Preaccreditation Review step of the accreditation process. The Occupational Therapy Doctoral Program at Duke University School of Medicine, Durham, North Carolina, will be included on ACOTE's list of programs that are holding Candidacy Status and are eligible to admit students.
Who should I contact if I have more questions? 
Email OTD_Admissions@duke.edu with any questions. We look forward to hearing from you!