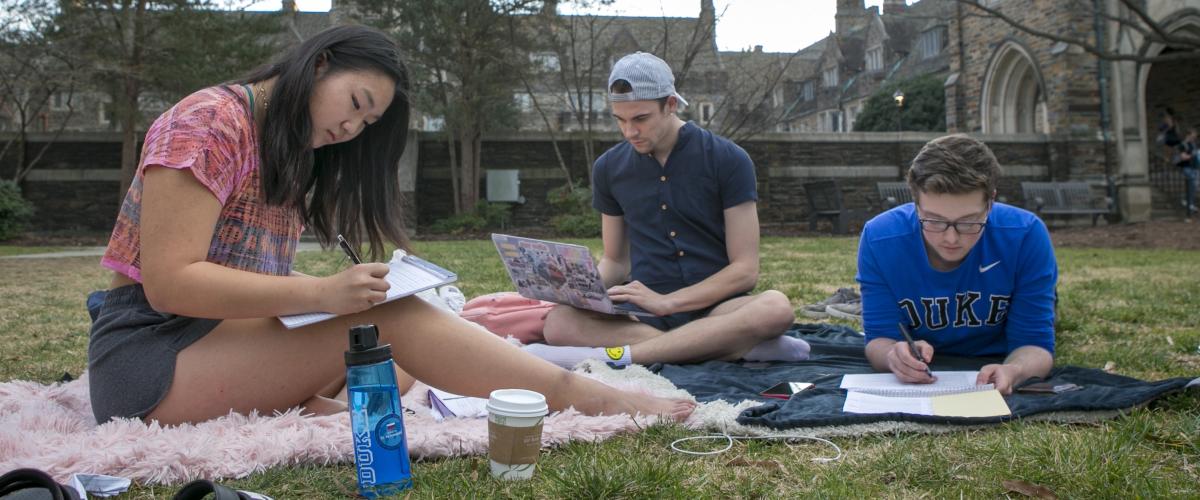 Join us for an in-person tour!
We invite you to visit us in Durham. Schedule your student-led tour to learn more about Duke OTD, tour our facilities, meet some of our faculty and staff, and discover what sets Duke OTD apart. Tours typically last 90 minutes and may be combined with a visit to class with your guide (optional).
To request a tour, please use our Calendly scheduling tool. The Summer 2023 schedule is now available, with one tour offered daily, Monday-Friday. On your preferred date, request the earlier timeslot if you want a tour and class visit; request the later timeslot if you want a tour only.
Our tour schedule changes each semester to reflect class times and availability of our student guides. New schedules are posted in January, May, and September.
Can't visit in person? Join us on a virtual tour.