The Duke OTD envisions an inclusive world where all people flourish through access to and participation in meaningful, health-supporting occupations, the activities of everyday life.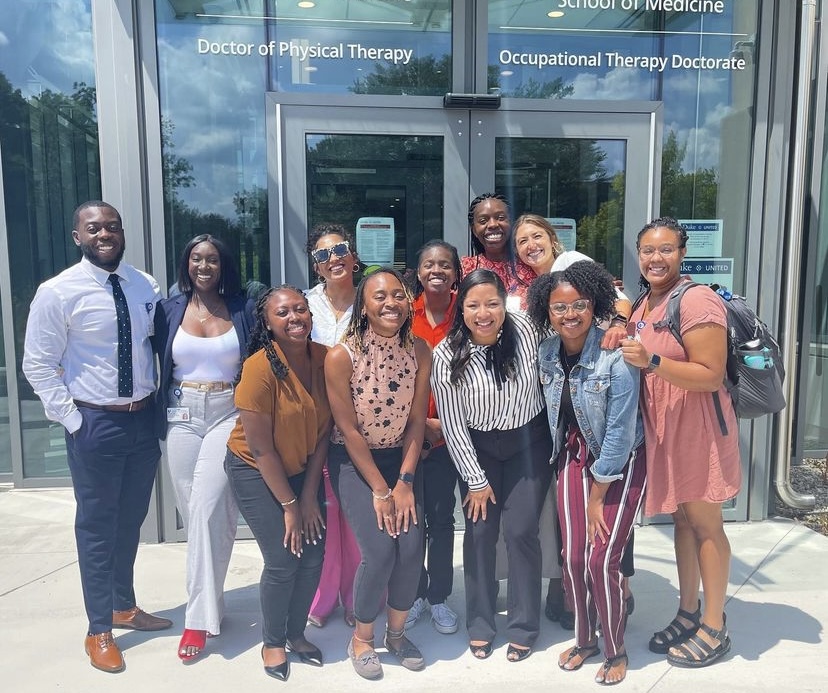 Duke OTD is committed to weaving students' personal and professional development together to shape leaders with a focus on eliminating human suffering caused by barriers to occupation. In order to welcome and form a cohort of students from as many walks of life as possible, we have taken the following actions to create an inclusive and equitable learning community.
Active learning and engagement in the community
Faculty position focused on minority recruitment and retention
Intentional integration between the personal and professional
Focus on justice work of eliminating human suffering caused by barriers to occupation
A holistic admissions process to welcome students from wide-ranging backgrounds
---
Tuition and Fees
Total tuition and fees for the 2021–2022 academic year are $50,705.
OTD Division Fees
$2,000 technology fee in years one and two 
$1,000 laboratory fee in year one
$400 First Year Fee
$120 Transcript Fee      
Duke University and School of Medicine Fees
$1,160 Student Health Fee
$74 Graduate Student Activity Fee 
$20 Graduate Student Services Fee
$326 Recreation Fee 
$3,605 Health Insurance
Please note that yearly fees are subject to change. Click here for more information on tuition, fees, cost of living, and affording Duke OTD.
---
Accreditation: The entry-level occupational therapy doctoral degree program has been granted Candidacy Status by the Accreditation Council for Occupational Therapy Education (ACOTE) of the American Occupational Therapy Association (AOTA), located at 6116 Executive Boulevard, Suite 200, North Bethesda, MD 20852-4929. ACOTE's telephone number c/o AOTA is (301) 652-AOTA and its web address is www.acoteonline.org.
The program must have a pre-accreditation review, complete an on-site evaluation, and be granted Accreditation Status before its graduates will be eligible to sit for the national certification examination for the occupational therapist administered by the National Board for Certification in Occupational Therapy (NBCOT®). After successful completion of this exam, the individual will be an Occupational Therapist, Registered (OTR). In addition, all states require licensure in order to practice; however, state licenses are usually based on the results of the NBCOT Certification Examination. Note that a felony conviction may affect a graduate's ability to sit for the NBCOT certification examination or attain state licensure.