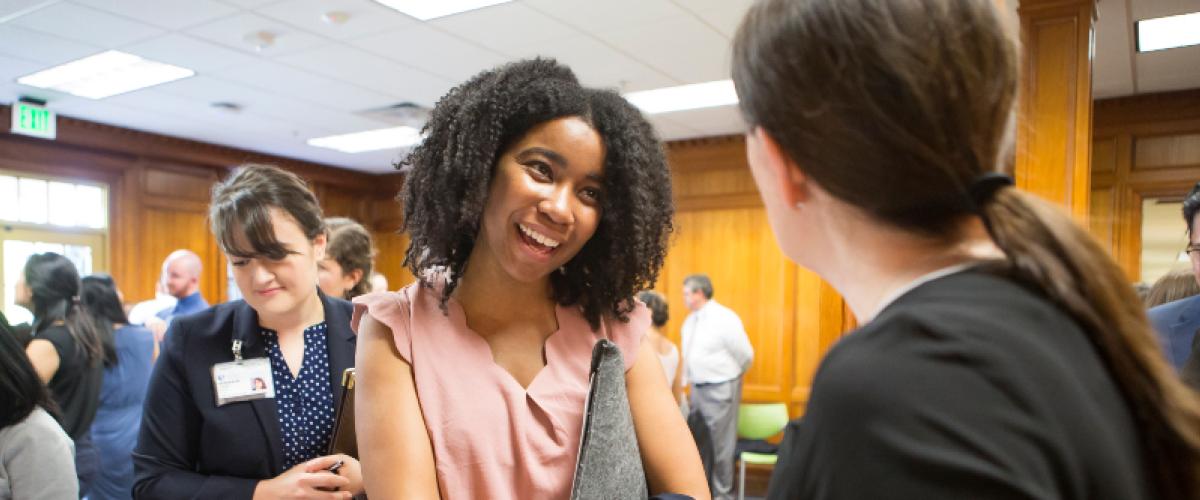 Employment Opportunities
Employment opportunities for PAs exist in all specialties and settings. Because of the reputation and history of the Duke program, our graduates are in demand. Our students benefit from our large alumni network, which includes PAs practicing across the country in a variety of clinical, research, administrative, and academic settings.
In 2019, the average starting salary for Duke PA graduates was $100,646. The PA program provides employment placement counseling and assistance for new graduates.
Members of the Duke PA Class of 2020 are employed as physician assistants in the following distribution:
Primary Care (family medicine, pediatrics, general internal medicine): 30%
Surgery: 18%
Emergency Medicine: 18%
Internal Medicine subspecialties: 34%
Certification and Licensure
Graduates of the PA program sit for the PA National Certifying Examination (PANCE) shortly after graduation. This examination is required for initial licensing/registration in all states.