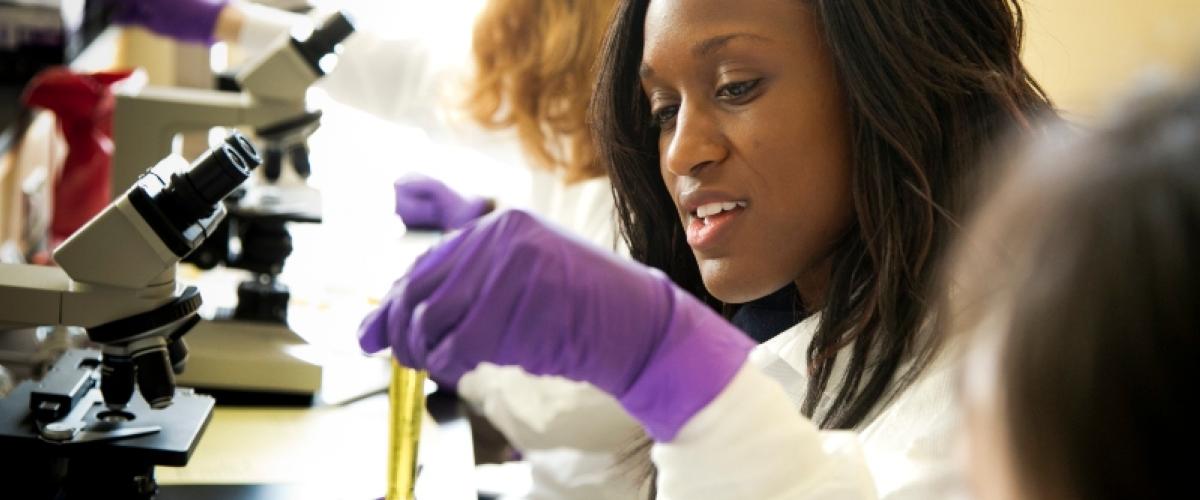 The Duke Physician Assistant Program offers a Master of Health Sciences curriculum that provides students with depth of knowledge in the basic medical sciences and clinical medicine, as well as skills in administration and research. With these expanded skills, graduates can take advantage of the wide diversity of positions available to PAs.
Preclinical year coursework is designed to prepare students for clinical experiences in the second year. Learning methods include small group demonstration, laboratory sessions, lecture presentations, simulation experiences, cadaver dissection, small group discussion, group projects, individual assignments, the use of standardized patients, synthesis sessions, online modules and interactions with hospitalized patients. The clinical year curriculum facilitates the continued growth of knowledge, skills, and attitudes through supervised clinical practice experiences and didactic course work to prepare students to transition into a professional PA role following graduation. Students will complete 58 course credits for preclinical year and 51 course credits for clinical year, for a total of 109 academic credits.
Course resources are available on a web-based learning management system, and students have access to electronic textbooks. Please refer to the Bulletin of the School of Medicine
The Bulletin of the School of Medicine delineates university and program policies for which all students, faculty, and staff must adhere to regardless of location.
Laptop computers are provided to each student for both the first and second years. Onsite technical support is available.
Academic Calendars
Academic calendars are provided specifically for the indicated class year. Calendars are subject to change for future classes.