We do not have any upcoming sessions planned. Check back next admissions cycle for more opportunities.
Follow us on Facebook for reminders and updates about these events!
You can also view our recent virtual open house here:
*While past information sessions can give you a feel for parts of the program - especially the student experience - dates, requirements, curriculum, and the learning environment are subject to change at any time.
Virtual Tour
Take an interactive tour of Duke Health's medical, educational, and research facilities.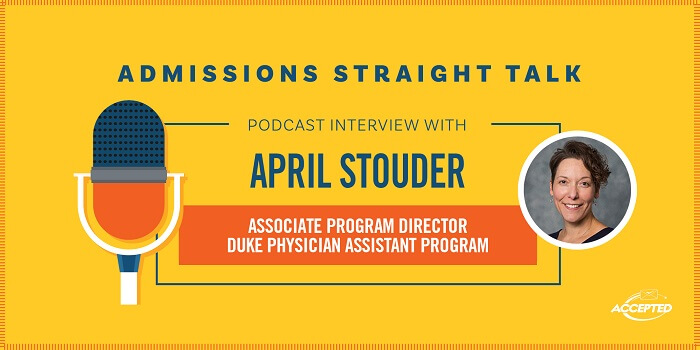 Listen to Associate Program Director, April Stouder, tell you what you need to know about the Duke PA Program on the May 4, 2021 Accepted.com podcast!
Information About Duke University
Information About Durham, North Carolina