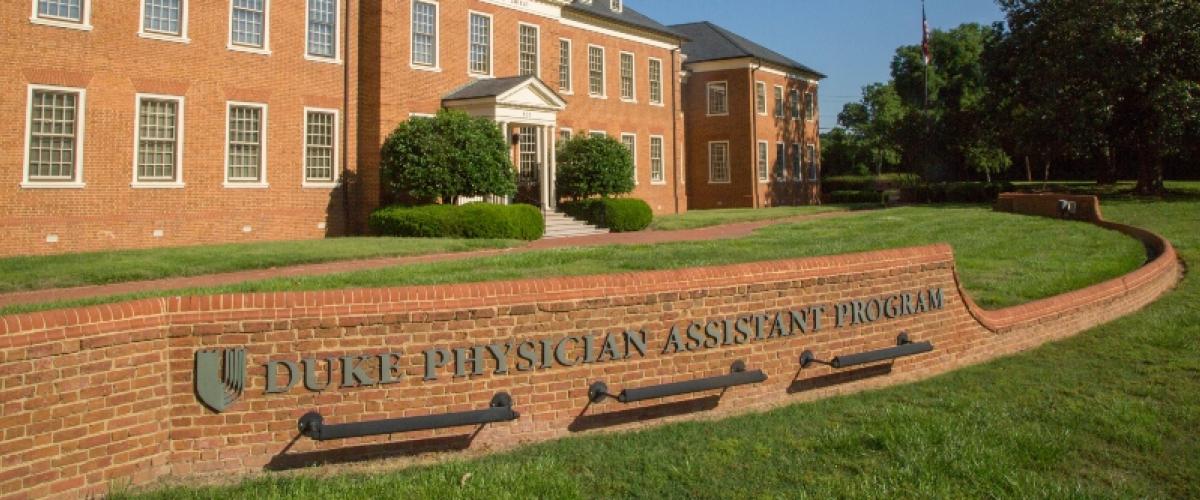 The Duke Physician Assistant Program is located near downtown Durham at 800 South Duke Street in the former headquarters of BCBS of North Carolina. The building was completely renovated for the PA program in 2009. This 34,000-square foot building has state-of-the-art educational spaces including an electronic master classroom, small group rooms, multiple physical diagnosis suites, diagnostic methods laboratory, clinical simulators, student gathering and study spaces, conference rooms and faculty/staff offices. Parking is free and adjacent to the building.
Virtual Tour
Take an interactive tour of Duke Health's medical, educational, and research facilities.
Facilities Across Duke Health
To jump ahead to specific tour stops, click below.
Students in the Duke Physician Assistant Program have the full educational resources of the Duke University Medical Center available to them including some 2,000 research and adjunct faculty and more than 1,100 full-time faculty in the clinical departments.
Duke University Hospital is a teaching institution and is licensed for 924 beds.
The Medical Center Library & Archives, located in the Seeley G. Mudd Building, have librarians available for consultation or classes.
Anatomy and Human Fresh Tissue labs are held in the Human Gross Anatomy and Human Fresh Tissue labs in Duke Clinic.
Surgery labs are held in the Duke Vivarium on the medical school campus.
Selected small group meetings may occur in other rooms located in the clinical areas of the hospital.
Most classroom activities during the preclinical phase of the program take place at the PA program building.
During the clinical year, many student rotational experiences are scheduled at Duke Health facilities.