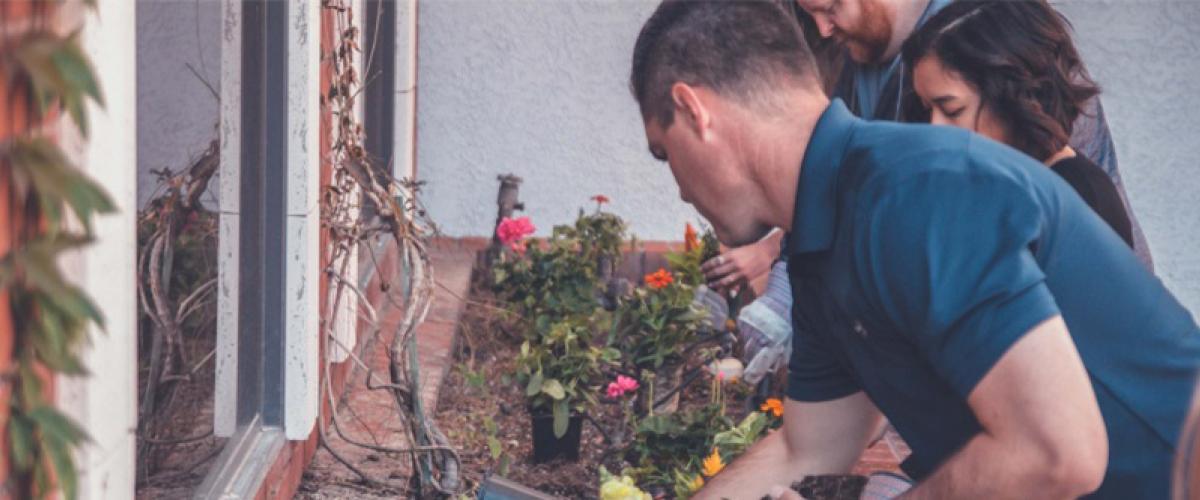 What is unique about Duke OTD Fieldwork?
Fieldwork at Duke has several distinctive features:
Every course has active application experiences to prepare students for formal fieldwork experiences.
Formal fieldwork experiences are intentionally and tightly integrated with coursework.
Level I Fieldwork involves a unique blend of coursework, simulation, engagement with practice and community settings;
Level I and II Fieldwork objectives derive from the program's vision, mission, and the following Key Knowledge Domains:

Occupation as a mechanism of health
The occupational therapy process
Diversity, inclusion and belonging
Innovation and everyday leadership
Formation for service
Creating, translating and assembling knowledge
Learning and change

Approximately 500 hours of Fieldwork engagement during the didactic portion of the curriculum.
Fieldwork performance is assessed on the basis of Duke OTD program outcomes.
Extensive support to enhance therapists' role as fieldwork educator.
Participating in innovative Level I and Level II fieldwork experiences in the Duke OTD program will enhance your transformational growth throughout the curriculum.
The aim of Level I Fieldwork Experiences at Duke is to help you transfer knowledge and learning to real world situations. To achieve this aim, Duke uses an innovative approach, blending immersive experiences in simulated and practice contexts. At the end of each semester, you engage in a simulation experience followed immediately by a matching immersive practice experience. That is, you will spend one week applying your learning to simulated situations, followed immediately by one week applying your learning in practice and community settings.  Both simulation and practice experiences require you to address occupational needs and disruptions at an individual, community, population or organizational level. 
The Duke Level II experience is also designed to closely adhere the Duke OTD program outcomes. As a student, you will participate in a comprehensive experience delivering occupational therapy services to diverse individuals, populations, and communities. You may also take part in additional experiences in occupation-focused research, administration, management, teaching and learning, and program development.
Level I Fieldwork Experiences takes place at the end of each session during didactic coursework.  
Level II Fieldwork occurs in year three after all didactic courses and Level I Fieldwork Experiences are successfully completed. You are required to complete two, full-time, 12 week experiences.
All sites are selected and approved by the Academic Fieldwork Coordinator (AFWC) on the basis of their match to the Duke OTD curriculum.
Hospital-Based Settings: Inpatient Acute, Inpatient Rehab, Skilled Nursing/Sub-Acute/Long Term Care, General Outpatient Rehab, Outpatient Hand Therapy, Pediatric Hospital, Inpatient Psychiatric, Primary Care, Low Vision
Community-Based Settings: Pediatric Community, Behavioral Health, Older Adult Community, Older Adult Day Program, Adult Day Program for Developmental Disabilities, Home Health, Vocational, Work Hardening, Adult Developmental/Intellectual Disabilities Community Living, Hospice and Palliative Care, Home Health
School-Based Settings: Early Intervention, Schools, Special Services Schools
Organizations and Government Agencies: Homeless Shelter, Prison/Detention Centers, Refugee Resettlement Organization, Religious Community/Organization,  Government Organizations, Transportation/Agency, Consultation Agency, Environmental Accessibility/Inclusivity Agency
You will be able to select your preferred level II fieldwork placements during Match Day. Your preference for fieldwork is considered in the match process and you will receive guidance in preparation for your decision.
The aim of an entry-level doctorate education is to graduate generalist occupational therapy practitioners. Therefore, we must ensure that you have exposure to a broad array of practice situations. With that caveat, you can complete both fieldwork placements in one setting but each placement must occur in two different practice areas.
Currently, the Duke OTD does not have international fieldwork placements available however, international opportunities may become available at a later date
The cost of fieldwork courses is incorporated in tuition. However, costs incurred during fieldwork is your responsibility. Potential costs include but are not limited to:
Housing, travel and other living expenses
Arrangements for pet care and childcare