Our students come from a rich and broad range of experiences, colleges and universities, majors, and life experiences–all leading them to a future in OT. Our student ambassadors lead tours, assist with admission information sessions, answer questions from prospective students, and fully personify the values of Duke OTD: to envision a world where all people flourish through access to and participation in meaningful, health-supporting occupations, the activities of everyday life.

TO CONNECT WITH A DUKE OTD AMBASSADOR to ask questions or get an inside view of Duke OTD, please click here.
Emmanuel Acheampong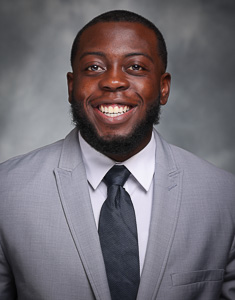 Identities: He/His/Him, African-American, 
Occupational roles: Problem-Solver, Student, Friend, Son
Emmanuel hails from Chicago's Southwest suburbs and is also a native of Ghana, West Africa. An avid basketball and football fan, music lover, and a new travel enthusiast, Emmanuel graduated Cum Laude in May of 2021 from Northern Illinois University, receiving a Bachelor of Science in Rehabilitation & Disability Services. Emmanuel draws on his rich experiences as a first-generation student and his cultural background to drive his profound perspective on culture and justice, specifically its intersections within the rehab sector. He chose the field of Occupational Therapy because of its broad perspective towards restoration and problem-solving health-related matters. He hopes to take in all he has learned at Duke University and pour it back into others. 
Sherwina Adams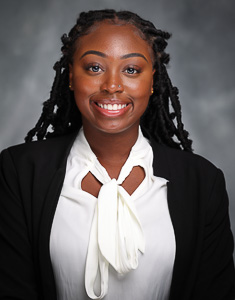 Sherwina is from Saint Paul, Minnesota, and graduated from the University of Minnesota Twin-Cities. She majored in Psychology and minored in Family Social Science. During undergrad, she worked at a pediatric outpatient clinic with preschoolers who had autism. Sherwina says she fell in love with the field of occupational therapy even more as she got to see the OT's impact on the lives of others firsthand. Outside of that she enjoys traveling. She's also a huge foodie and Marvel fan. She was drawn to Duke by the caring nature of the professors and their commitment to diversity and inclusion. She is now a part of the Mental Health Task Force in the OTD program and the admissions team (as you can see).
Gloria Cesar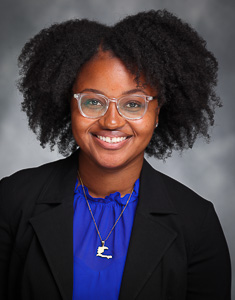 Identities: Haitian-American, bilingual, she/her/hers pronouns
Occupational roles: Learner, advocate, student, and friend. 
Gloria is from Fort Pierce, Florida, and graduated from the University of Florida with a Bachelors of Science degree in Health Education and a minor in Disabilities. Her favorite occupations are cooking, hosting gatherings, going on nature walks, and making Tik Toks!
Gloria says she chose OT because she recognized the beauty and essence of occupations. Gloria was astonished by the knowledge of everyday activities as it consumes individuals' day-to-day lives and becomes a groundbreaking piece to people's health and well-being. She hopes to use the occupational use of self, such as being a Haitian-American raised by immigrant parents, to develop herself as a future professional, along with empowering others to use their skills, experiences, and unique traits to progress the profession. 
Judean Griffith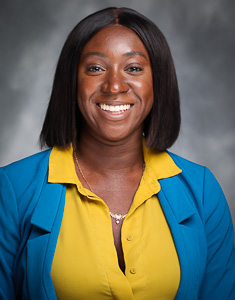 Identities: Afro Caribbean, She/Her/Hers
Occupational roles: doer, student, entrepreneur, change-maker, daughter, friend, caretaker
Judean is from Brooklyn, New York, and will probably remind you of that any chance she gets. She is also a foodie, serial napper, and Caribbean carnival enthusiast. She likes to say that OT found her at a time when she needed it most. Her undergraduate studies are in Fashion (product development) and she has done prior graduate studies in Creative Studies. After feeling unfulfilled and disappointed in corporate America, she decided to pursue a field that would allow her to use her creative problem-solving skills to elicit change and the betterment of individuals. The Duke OTD was a place where she saw herself being equipped with the tools to carry out that vision.
Braelyn Hathaway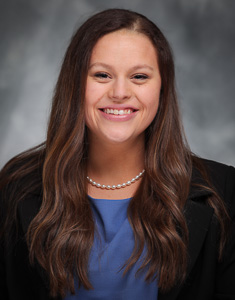 Originally from Greenville, South Carolina, Braelyn stayed close to home and completed her undergraduate studies at The University of South Carolina in Columbia earning a Bachelor of the Arts in Experimental Psychology and a minor in Biology in May 2021. Braelyn's favorite occupations include dancing, baking, watching Gilmore Girls, and playing games with friends. Braelyn chose the Duke OTD because she is passionate about client-centered care, advocacy, collaborative learning, and leadership. She is looking forward to serving future Blue Devils!
Jisun Kim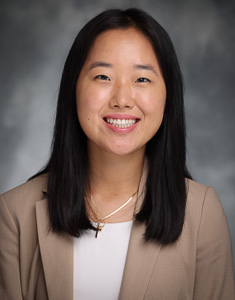 Jisun Kim is a first-year Duke OTD graduate student from Massachusetts. Her undergraduate studies were in Kinesiology and Psychology at the University of Massachusetts Amherst. She loves learning about different cultures and languages, especially through food. Jisun's favorite occupations are being in good community, doing creative projects, and exploring new areas.
Caroline Lass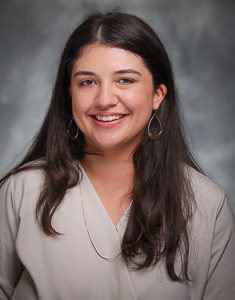 Identities: Jewish, neurodivergent, LGBTQIA+ ally, She/her/hers
Occupational roles: Partner, advocate, student 
Caroline is a first-year Duke OTD student and a proud Durham, North Carolina native. Earning her undergraduate degree in therapeutic recreation, Caroline is a passionate advocate for inclusion. She spent her year prior to attending Duke as a full-time activity director in an assisted living community for older adults. Caroline's favorite occupations are serving as a board member for the Exceptional Children's Assistance Center, doing crafts, exploring nature, and spending time with her cat Crookshanks.
Whitney Pierce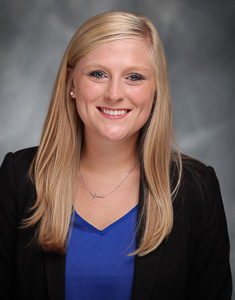 Hailing from Edenton, North Carolina, and a recent graduate of the East Carolina University Honors College with a major in Exercise Physiology and a concentration in Exercise as Medicine, Whitney's favorite occupations are going to the beach and Duke Basketball Games, spending time with family and friends, traveling, shopping, and eating. Whitney chose occupational therapy because of the field's alignment with her personal values and her desire to aid others in living their lives to the fullest. Whitney was drawn to Duke OTD by the system's world-class medical facilities and the morale of the program's faculty. Whitney believed that the Duke OTD program would offer the best educational foundation and experiences possible to equip her to return to her medically underserved hometown to serve futuristically. 
Avery Rothberg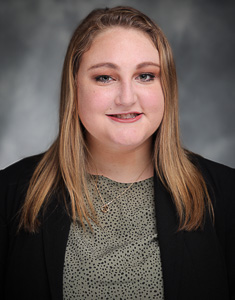 Identities: she/her, Jewish
Occupational Roles: student, sister, daughter, ally, friend
Avery is from Atlanta, Georgia, and recently graduated from Florida State University Honors College with a Bachelor of Science in Psychology and a minor in Spanish. Avery did her shadowing and research with pediatric populations before attending Duke. Inspired to be an OT by her brother who has autism, Avery is specifically interested in working with children with developmental disabilities. Seeing what OT has done for her brother made Avery want to do that for others. She fell in love with the Duke OTD program after attending a Zoom information session and hearing Dr. Sarah Barton and Dr. Barbara Hooper speak about the program and its aspirations. Avery's favorite occupations include tennis, cooking/baking, and playing card and board games.
Lunar Singsomphone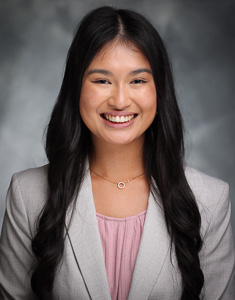 Identities: Asian-American, first-gen, she/her/hers pronouns
Occupational roles: daughter, friend, student, volunteer, and ally
Lunar Singsomphone graduated from the University of North Carolina at Chapel Hill in 2021 with a double major in psychology and exercise and sports science and a minor in health and society. Her interest in both mental and physical health piqued her interest in occupational therapy and she is so grateful that she discovered the profession when she did, which was halfway through college! Some of her favorite occupations include dancing, cooking, scrapbooking, hanging out with friends, and exploring new places in the Triangle. She is looking forward to helping prospective students find their way to our wonderful Duke OTD program! 
Carlita Tibbs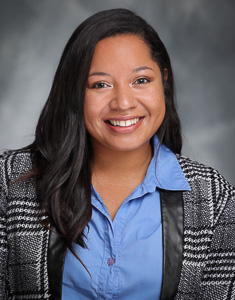 Carlita is from Northern Virginia and graduated from Bridgewater College in 2019 with a Bachelor's in Health and Exercise Science. After she graduated, she had the privilege to gain additional experience in the healthcare field that impacted her passion to be an occupational therapist. Through these experiences, she gained a better understanding of how occupational therapy can truly impact the lives of others. For Carlita, occupational therapists stood as a symbol of hope for others to find and participate in things that bring meaning to their lives. This further drove her decision to apply to the Duke OTD. Duke's mission and values really focused on occupational therapists' ability to impact and fight against the injustices that hinder people's ability to engage in meaningful occupations. Carlita valued how the program emphasized the importance of diversity not only in the cohort but in the field of OT. She admired Duke OTD's vision to change the world around them and desired to be part of that change.
TO CONNECT WITH A DUKE OTD AMBASSADOR to ask questions or get an inside view of Duke OTD, please click here.